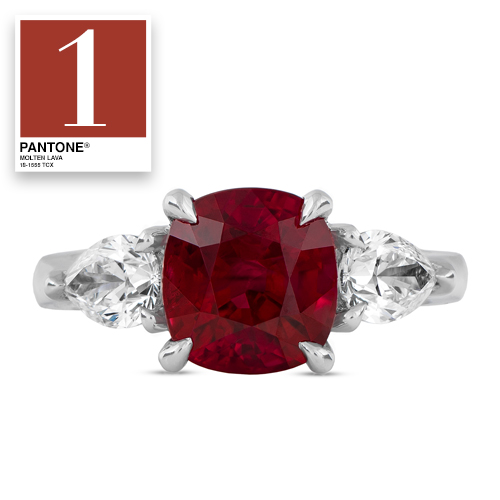 Ruby & Diamond Ring
Molten Lava (#18-1555) is a fiery red tone whose intensity burns bright. With its rich color, this 4.10-carat ruby ring perfectly displays Molten Lava's red hot hue.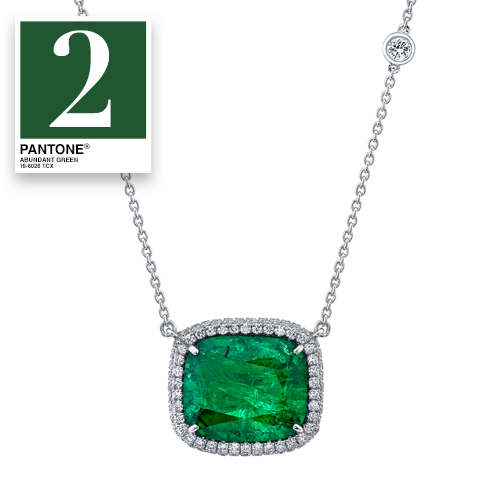 Columbian Emerald Necklace
Abundant Green (#18-6026) is a verdant green of flourishing foliage. The lush green hue of a top-tier Colombian Emerald like this pendant, showcases fall greenery at its finest.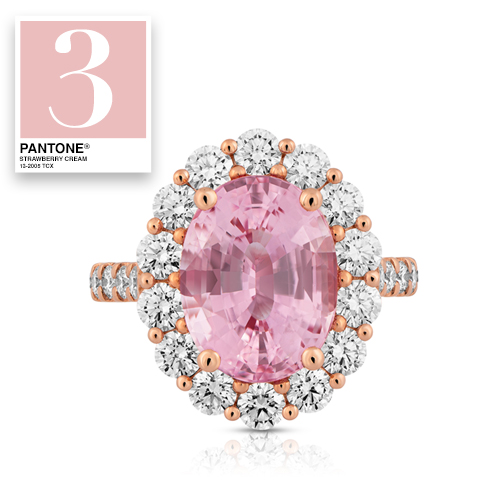 Pink Sapphire Ring
Strawberry Cream (#13-2005) is a light infused sweet pink. The soft shade of this 6.27-carat blush pink sapphire ring is divinely sweet yet still makes a serious fall fashion statement.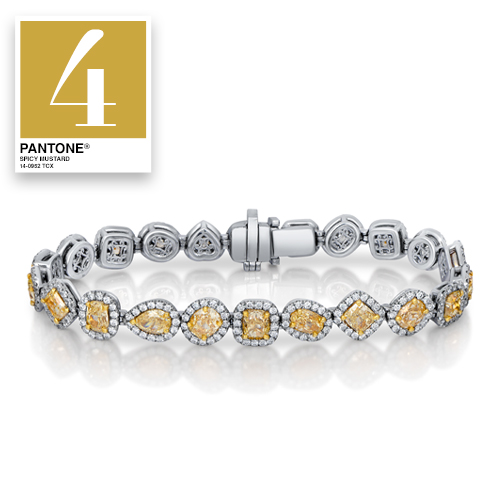 Fancy Yellow Diamond Bracelet
Spicy Mustard (#14-0952) is strikingly exotic. The bright and lively tone of these multi-shaped fancy yellow diamonds best showcase this bold yellow color.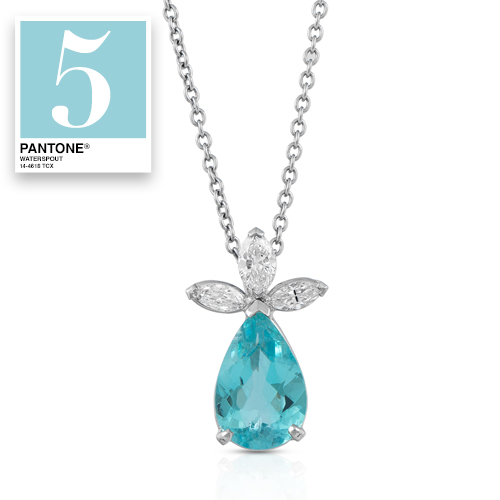 Paraiba Tourmaline Pendant
Cleansing Waterspout (#14-4618) cools and refreshes. There is no better parallel for this color than Paraiba tourmaline; this Paraiba pendant is its own version of wearable water. 
Questions? Ask Our Experts!