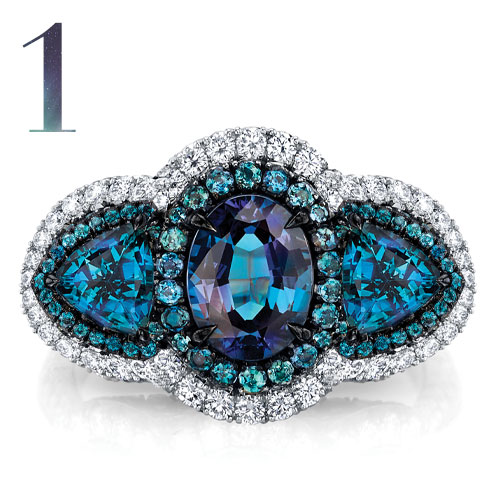 Alexandrite Three-Stone Ring
Dynamic is an understatement when it comes to a gem as impressive as this 1.68-carat oval alexandrite ring. An additional 1.55 carats of alexandrite sides and halo detail showcase the premium color change of this incomparable gem.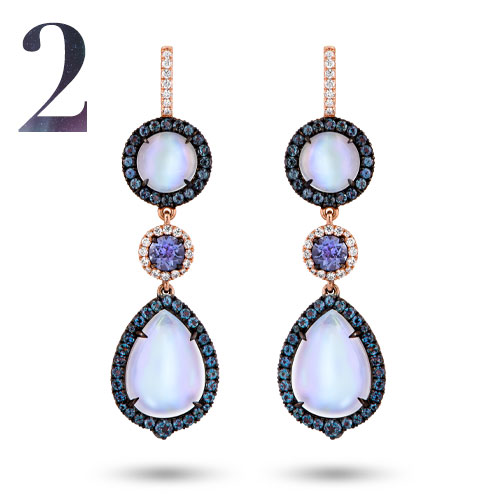 Moonstone & Spinel Earrings
Everything about these drop earrings is captivating. The glossy moonstones return flashes of blue adularescence when the light hits, and the purple spinel and alexandrite only further enhance the exotic appeal of these earrings.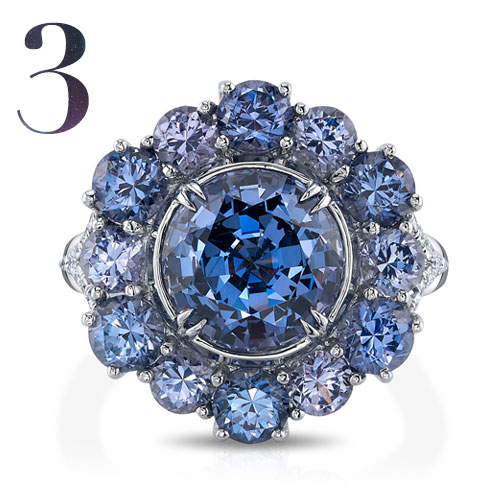 Spinel Ring
The hombre effect of this 7.36-carat spinel ring is simply mesmerizing. A palate of purple, blue and gray spinel gemstones are set in refined hand-crafted platinum wirework, making this ring a piece of wearable art from every angle.
"While most are familiar with the big three (sapphire, ruby and emerald), I personally find the exotic gems and unique colors the most interesting!"
Jessica Gylsen – Diamond Department Manager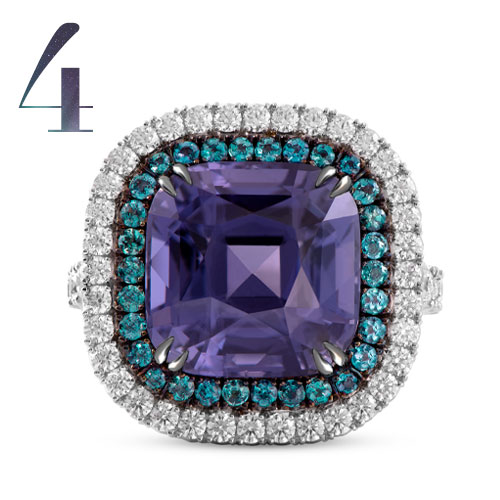 Spinel & Alexandrite Ring
Spinel has a metallic luster that creates the glossiest high-shine in premium examples of the gem. Highlighted with alexandrite and diamond, this 9.22-carat cushion-cut purple spinel is a prime example of the gem's intoxicating beauty.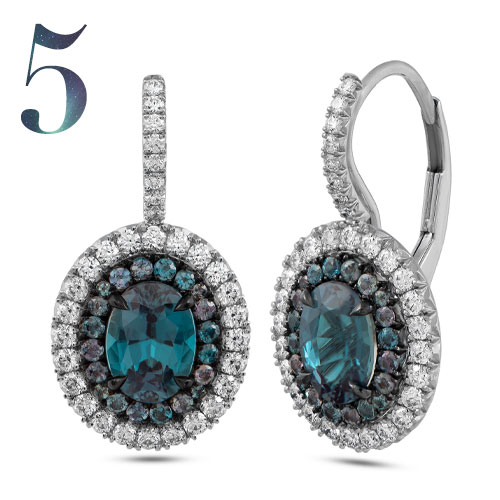 Alexandrite Earrings
Alexandrite's color change effect is often referred to as "emerald by day, ruby by night." As the light source changes, so does the color of the gem. Fine quality alexandrite, such as the gems featured in these earrings, show the color change dramatically, making them highly coveted by collectors and connoisseurs alike.
Questions? Ask Our Experts!