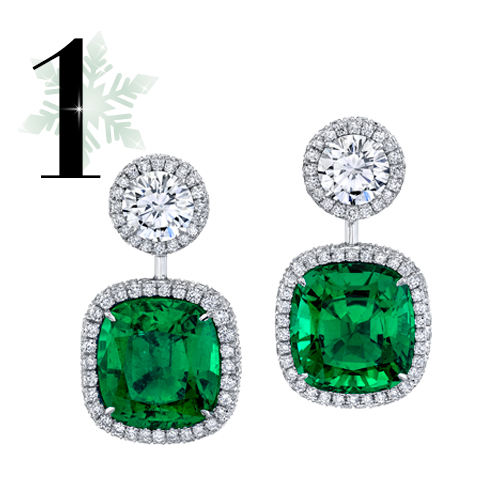 Emerald & Diamond Earrings
Emeralds in this size and quality are a rarity that is simply irresistible! Showcasing 9.42 carats of enigmatic emeralds, these earrings showcase some of emerald's finest attributes. Their bright, lively sparkle and deep color are brilliantly accented with round diamonds.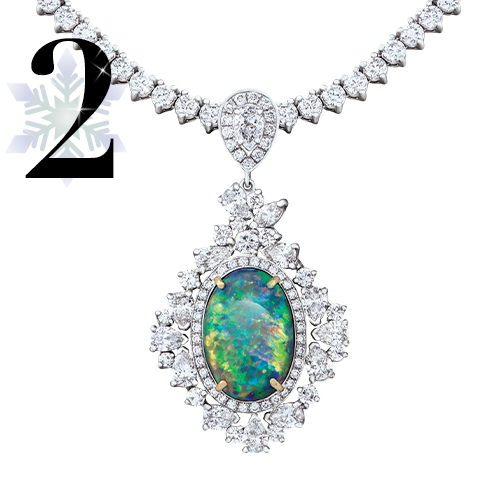 Australian Black Opal Pendant
Everything about this 8.98-carat black opal pendant is hypnotizing! The kaleidoscope of color that the center gemstone showcases is wearable art! The captivating opal is surrounded by 4.64 carats of dazzling diamonds that add an artistic frame to the center gem.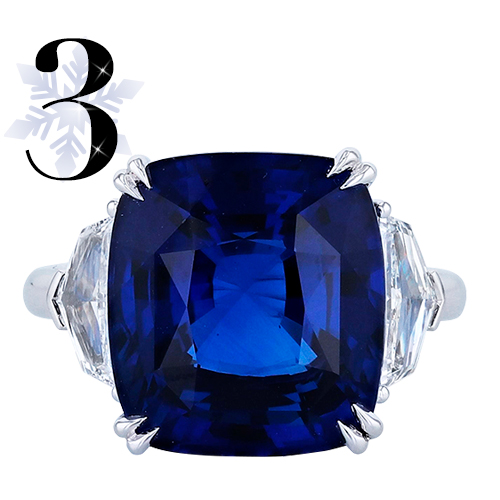 Ceylon Blue Sapphire Ring
Extraordinary is an understatement when referring to this 13.85-carat Ceylon sapphire ring! The vivid royal blue hue this blue sapphire displays is classified as top-tier, which only becomes more noticeable as light radiates from the artfully arranged facets of the cushion-cut gem.
"There is no such thing as over-stimulation when the holidays are in full swing. A stunning piece of colored gemstone jewelry is sure to bring joy long after the season ends!"
Jessica Gylsen – Diamond Department Manager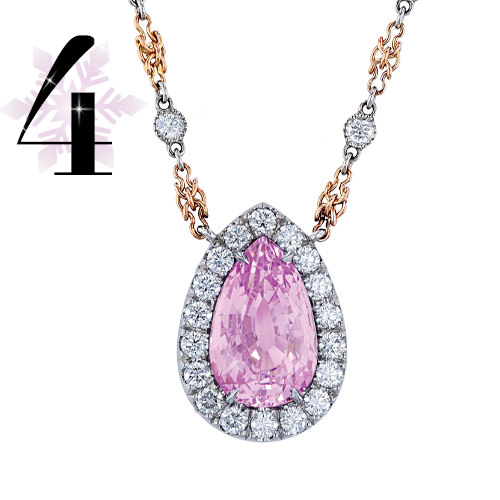 Pink Spinel Necklace
This 8.28-carat pink spinel is a wearable statement of fierce and feminine expression! Spinel is a collector's gemstone that is revered for its awesome array of spellbinding colors which are only further highlighted by the gemstone's stunning metallic luster.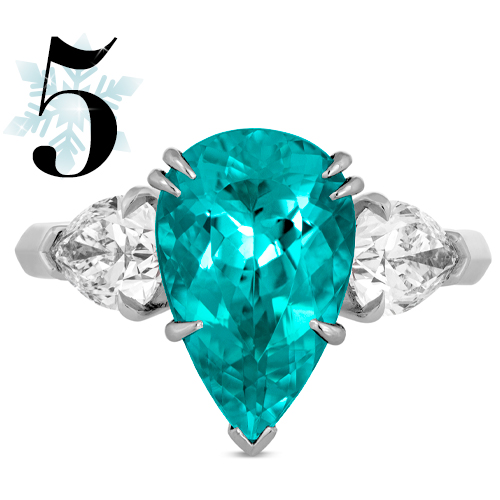 Paraiba Tourmaline Ring
Paraiba tourmaline's cool, refreshing and brilliant Caribbean hue can be found in no other gemstone on Earth. It's endearing beauty and increasing rarity makes pieces like this 3.78-carat pear-shaped Paraiba pendant a true gift from mother nature that can be treasured for a lifetime.
Questions? Ask Our Experts!