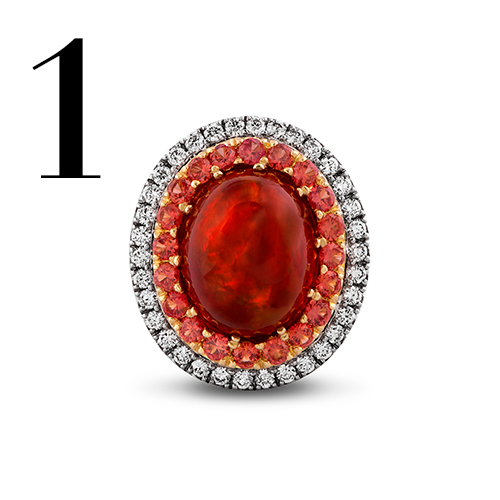 Cabochon Fire Opal Ring
From crimson and clementine to rolling flashes of chartreuse, this 5.39ct fire opal displays some of the most interesting and complex colors! Orange sapphires and white diamonds create a double halo to frame the center gem as a prized piece of art.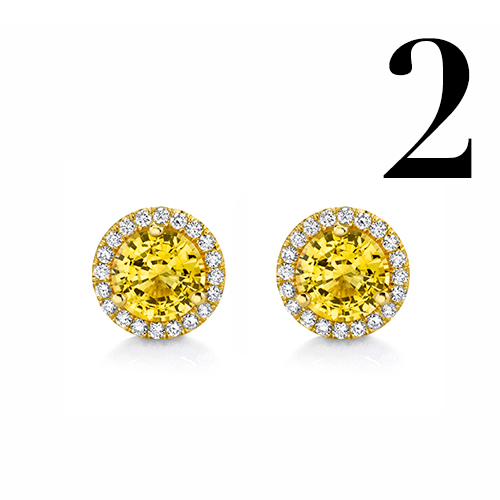 Yellow Sapphire Earrings
The glorious goldenrod hue of these 4.68ct yellow sapphire earrings is a close competitor in shade to yellow diamonds. The framework of delicate white diamonds set off the center gem's sparkle and light in the most captivating way.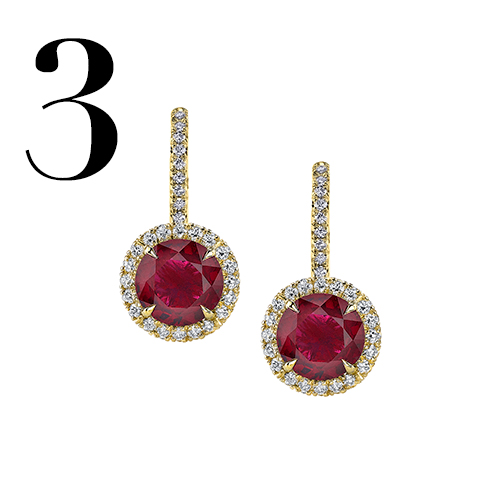 Ruby Earrings
When it comes to incorporating a wearable drop and pop of color, it's all about the earring length. These simple 2.50ct ravishing red ruby drop earrings are versatile in style, making them suitable for all occasions.
"While the icy coolness of diamonds is always alluring, this month's gems are hot and passionate. Let's all turn up the heat for at least a few more weeks."
Jessica Gylsen – Diamond Department Manager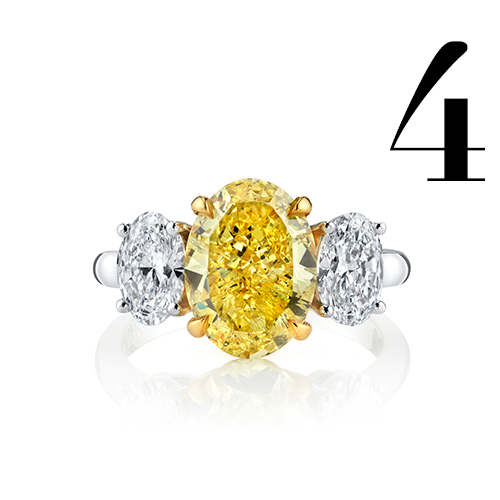 Three-Stone Fancy Yellow Diamond Ring
There is a certain refinement to yellow diamonds that is impossible to resist, and a delicacy to the shade that's found in no other gem. This 4.04ct oval-shaped fancy yellow diamond is sure to be loved for generations.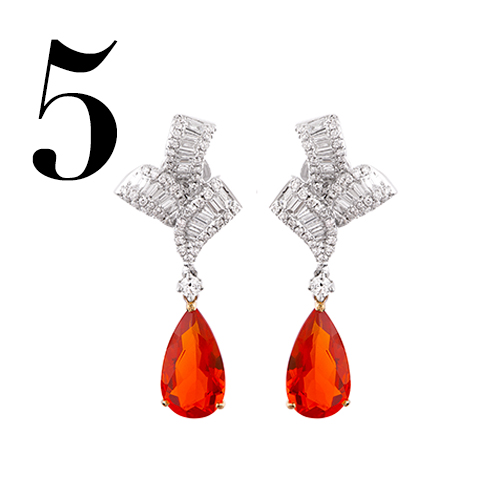 Fire Opal Earrings
These 4.15ct fire opal earrings are a show-stealing shade of vibrant orange. The rolling baguette and diamond cluster that they are suspended from is a stunning way to enhance such a special gem.
Questions? Ask Our Experts!