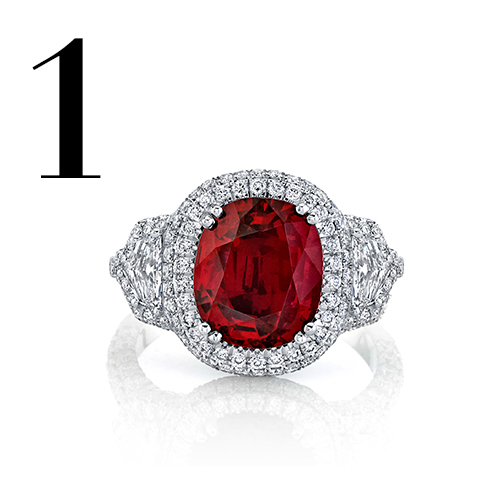 4.52ct Ruby Ring
While rubies are powerful in color, they are always more refined by nature in carat size. Showcasing a 4.52-carat Mozambique ruby, this exceptional ring is premier in every aspect and its embellished pavé setting enhances all of this ruby's finest attributes.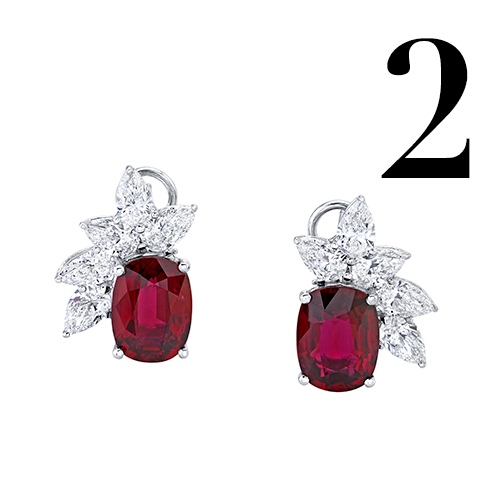 10.16ctw Ruby Earrings
Exuding sophistication, style and class, these vivid red Mozambique ruby earrings are absolutely stunning! Over ten carats of rubies are framed by nearly four carats of diamond accents to create an awe-inspiring wearable masterpiece.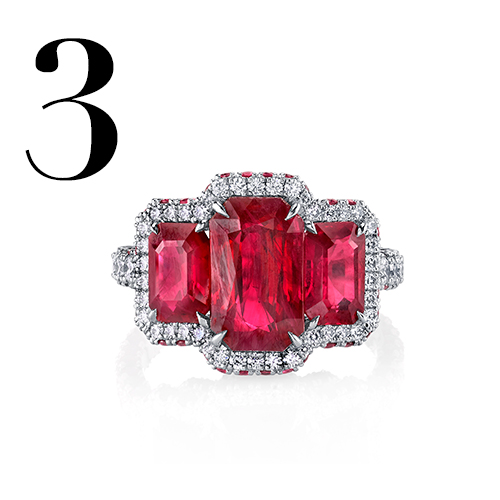 6.03ctw Burmese Ruby Ring
Most rubies are cut into cushion or oval shapes, so to see not one, but three perfectly matched emerald-cut Burmese rubies makes this ring rare in many aspects. The consistency and match to the gems are flawless, and the original design aids in its unique appeal.
"Known as 'The King of Gems,' the ravishing ruby is this season's must-have for sparking inspiration and turning up the heat in every aspect!"
Jessica Gylsen – Diamond Department Manager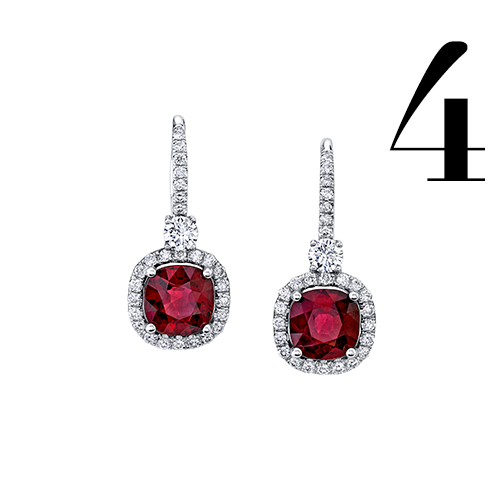 3.09ctw Burmese Ruby Earrings
The simple and refined style is all that's needed to highlight these smoldering red Burmese ruby earrings. Each ruby's color and brilliance is a perfect reflection of one another, which for a gem like this makes them a rare and special find.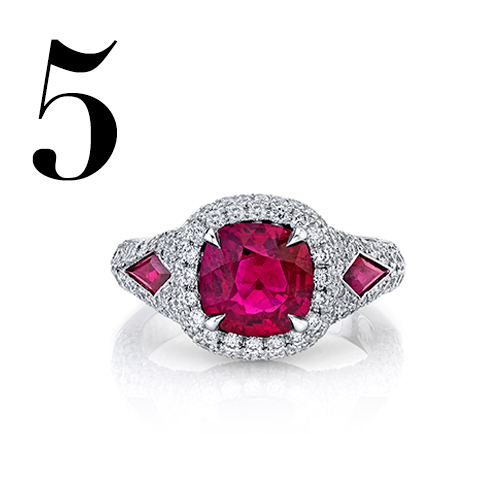 3.45ctw Burmese Ruby Ring
A three-carat ruby is rare in its own right, but a three-carat Burmese ruby in a quality such as this is truly a spectacular find. When the light hits it right, this Burmese ruby reflects a dazzling display of brilliant red that is simply spellbinding!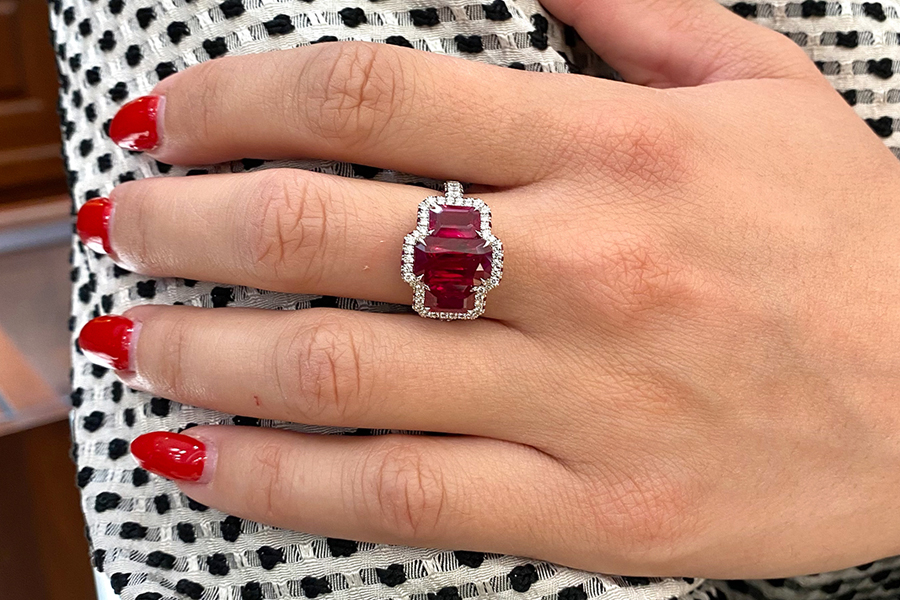 Burmese Rubies
Referred to as the king of precious gemstones, the red hot ruby is the official gemstone of July. Red is the color of some of the most intense emotions and there is a particular type of ruby that perfectly matches that smoldering intensity. Join Jessica as she talks about the history of rubies and what makes Burmese rubies so sought-after.
Questions? Ask Our Experts!