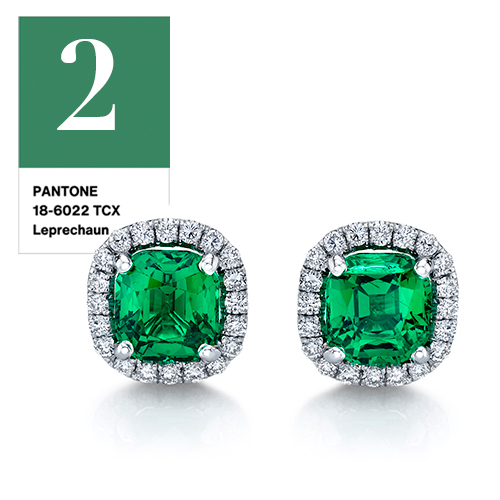 Tsavorite Garnet Earrings
Leprechaun is a wondrous green hue emblematic of the mythical imps featured in Irish folklore.
"Living in the Midwest, it's our tendency to gravitate towards muted neutral hues during these upcoming cooler months. Incorporating pop's of color inspired by Pantone is a guaranteed feel-good choice for an accessory."
Jessica Gylsen – Diamond Department Manager
Questions? Ask Our Experts!