DIAMOND EARRINGS
Without a doubt, the most versatile and wearable piece of jewelry is always going to be diamond earrings—especially eternally classic diamond studs. Simply slip them in the ear and they are ready to be worn effortlessly on the daily. For a simple change of design, consider added an earring jacket or enhancer to the classic diamond stud.
DIAMOND NECKLACE
A diamond necklace is a keepsake gift that is guaranteed to get endless amounts of enjoyment. A simple diamond necklace can either be a stand out accessory, or an understated compliment to the rest of a collection. Take a different twist on the classic solitaire diamond by incorporating a halo design for even more sparkle!
TENNIS BRACELET
A diamond tennis bracelet is an elegant piece of recognizable refinement. It's the kind of everyday bracelet that compliments mixed metals, diamond and gemstone rings, and more, without overpowering them. The most traditional style is with classic rounds, but this timeless piece looks just as beautiful with a variety of different fancy shape diamonds as well.
"Every woman deserves some extra sparkle this year, but finding the right gift of jewelry isn't always easy. Our team is here to provide you with an abundance of inspiration and assistance!"
Jessica Gylsen – Diamond Department Manager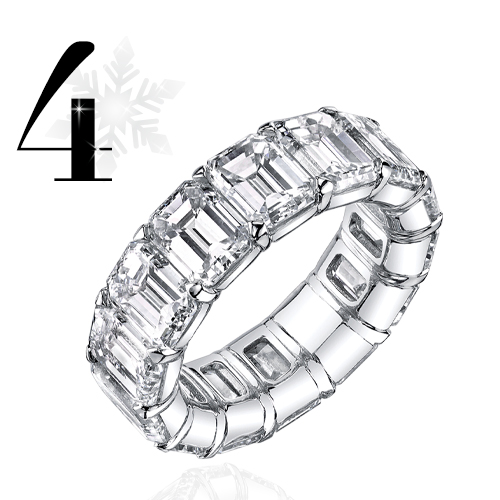 RIGHT-HAND RING
There are many different variations to a right-hand ring, but the ring itself is sure to be a sparkling success. A large diamond band is an ideal right-hand ring that can continue to evolve as the occasion presents. From substantial single-row diamond eternity bands to stackable options featuring pave diamonds, there is a style to suit every personality.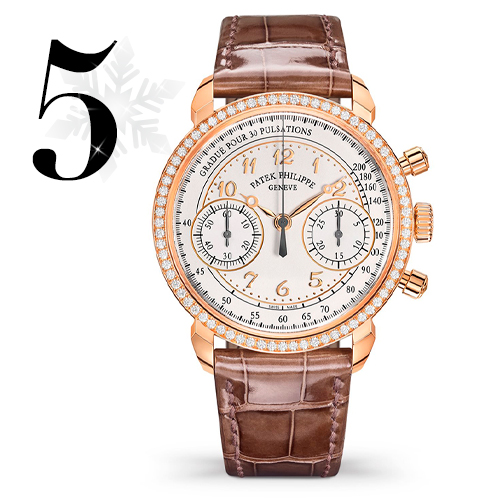 FINE TIMEPIECE
For women and men alike, a fine Swiss timepiece is a gift that is made to span generations. A timepiece is the ultimate everyday accessory and the finishing touch that makes any outfit complete. Patek Philippe offers several different within their collection, offering a host of elegant ladies timepieces designed to enhance the modern woman's lifestyle.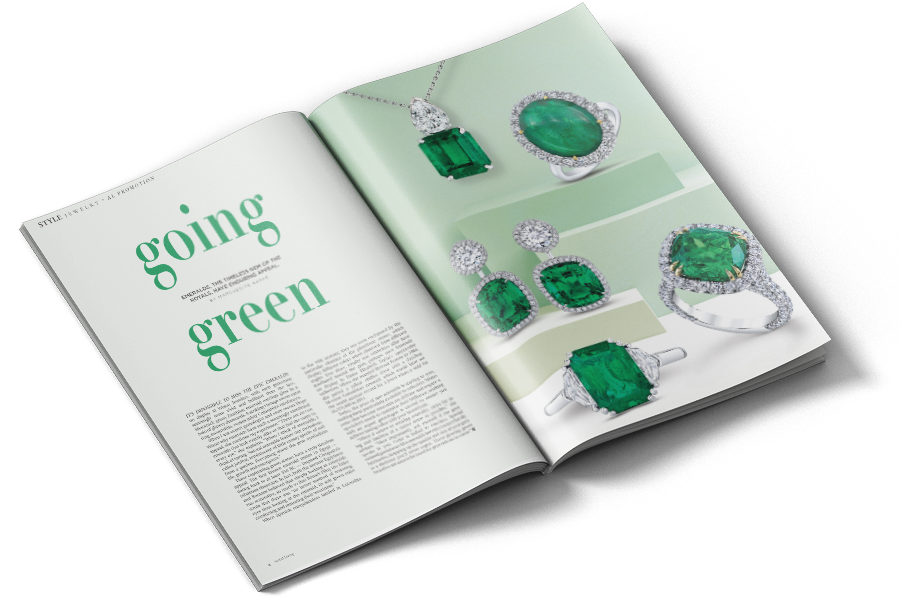 Artful Living | Autumn 2021
Going Green
It's impossible to miss the epic emeralds on display at Wixon Jewelers, with each gemstone seemingly more vivid and brilliant than the last. Shamrock green Zambian emerald earrings glow in a halo of glittery diamonds. A striking vintage seven-carat ring, meanwhile, evokes misty Colombian rainforests.
Questions? Ask Our Experts!