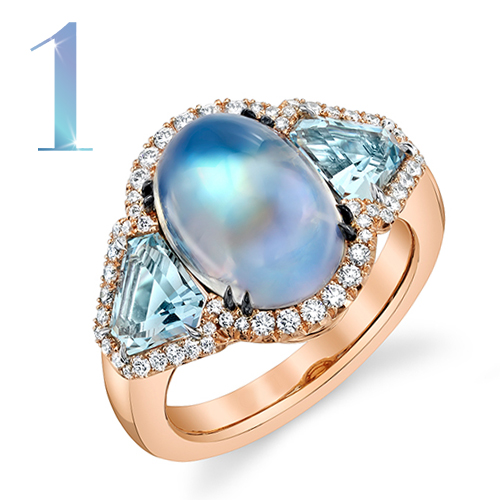 Moonstone & Aquamarine Ring
The juxtaposition of the cool light blue hues of moonstone and aquamarine set in warm 18k rose gold is what gives this ring its unique and prized glow. When the light hits the center stone just right, a ribboning rainbow effect radiates across the gem!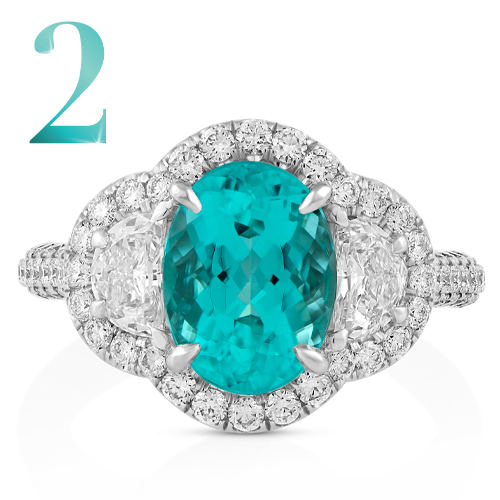 Paraiba Tourmaline Ring
Paraiba is known for its shockingly beautiful and incomparable neon blue hue. Surrounded with 1.65 carats of diamonds set in platinum, this 2.87-carat oval Paraiba shows off the best version of this gemstone's desirable electric color.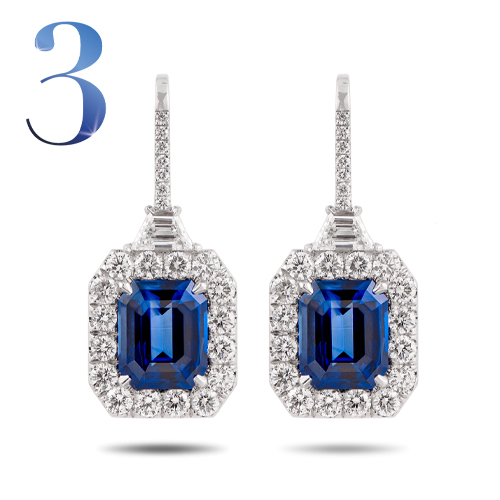 Sapphire & Diamond Earrings
Royal or vivid blue is the most sought-after hue for sapphires, and these emerald-cut sapphires are color perfection! An additional 1.85 carats of diamonds compliment the sapphire's linear lines exceptionally well in these Art Deco inspired earrings.
"With so many spectacular blue gems that evoke a variety of emotions, there is sure to be a shade to suit every style, desire and need."
Jessica Gylsen – Diamond Department Manager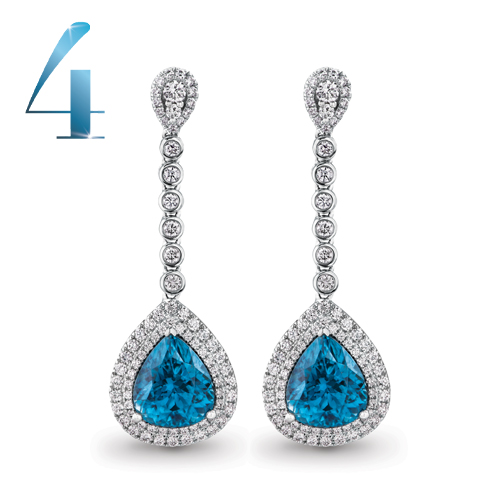 Zircon Drop Earrings
Blue zircon has one of the most special attributes of all of gems, as its sparkle and dispersion comes close to rivaling a diamond. Nearly 25 carats of blue zircon display a stunning shade of blindingly brilliant blue that only become more illuminating on the ear.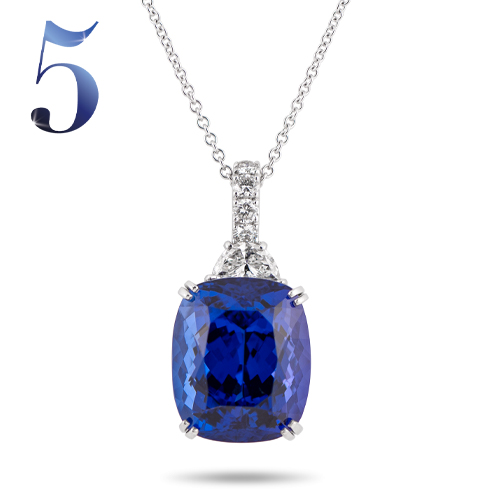 Tanzanite Pendant
The finest quality tanzanite, like this 28.86-carat cushion-cut gem, will display royal blue, vibrant violet and a fiery, reddish pink. Its color is often compared to sapphire, but individuality comes into full effect as the gem dances on its own.
Questions? Ask Our Experts!