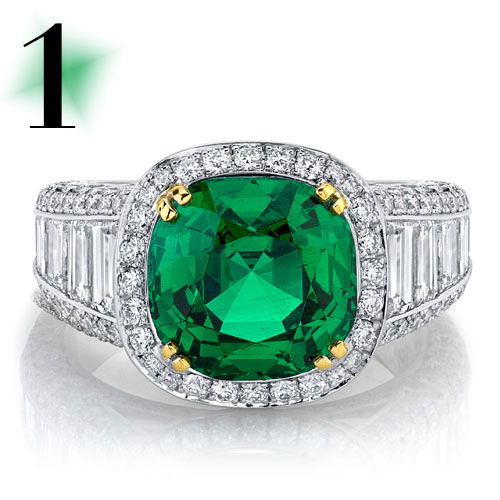 Tsavorite Garnet Ring
Simply stated, this 5.22-carat Tsavorite Garnet is striking and intense. The brightness to the gemstone is accented by an abundance of baguette and round diamonds that highlight the center gem beautifully.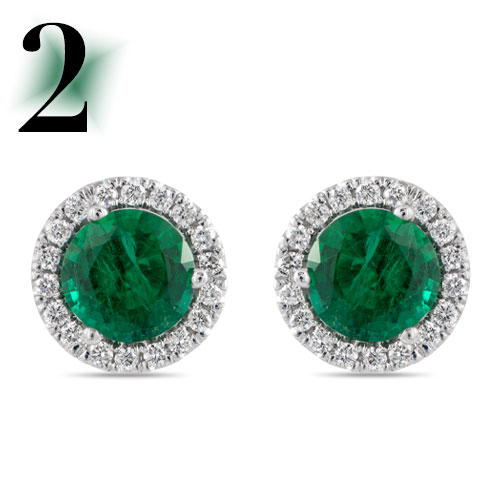 Emerald Stud Earrings
The perfect pair of earrings will feature gems so special that they need minimal additional diamond detail. Featuring 1.58 carats of spectacular round Emeralds, these earrings showcase Emeralds at their best—simply set in diamond halos.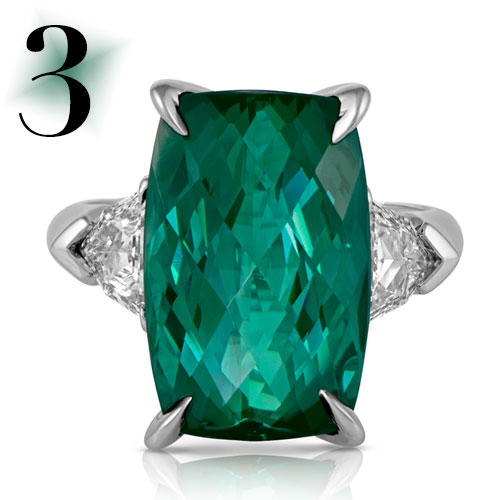 Green Tourmaline Ring
Tourmalines are available in an array of greens. This 10.30-carat Namibian Tourmaline ring is a special combination of blue and green finished with 1.02 carats of bright white French Shield diamonds set it platinum.
"Green may be a basic secondary color but, in the world of gemstones, it becomes one of the most captivating of all of the hues."
Jessica Gylsen – Diamond Department Manager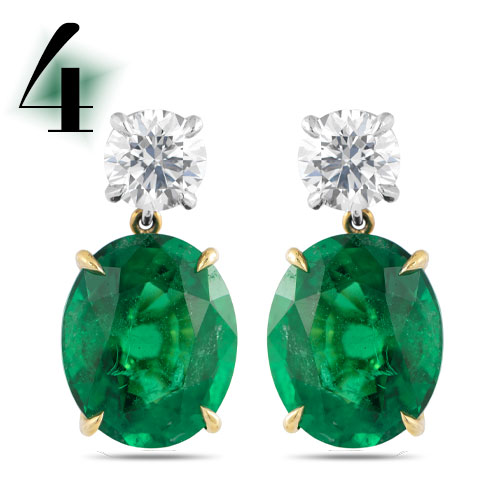 Emerald Drop Earrings
Color is meant to be celebrated, and these Zambian Emerald drop earrings are simply divine! Suspended from almost two carats of top-tier diamonds, this is a pair of earrings guaranteed to impress for generations to come.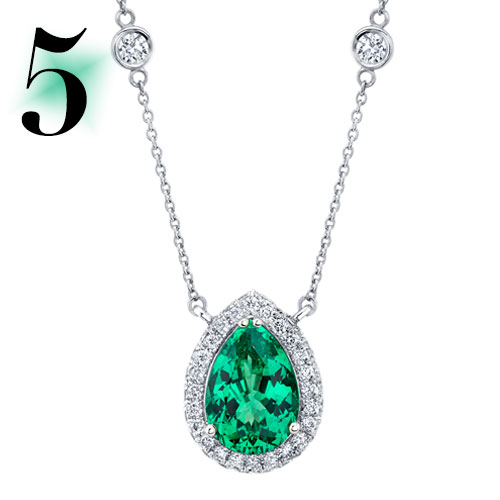 Tsavorite Garnet Necklace
There is a certain uniqueness to the green hues that Tsavorite Garnet display so brilliantly. Accented by over two carats of diamond detail, this 3.63-carat pear-shaped Tsavorite is reminiscent of the early beginnings of spring.
Questions? Ask Our Experts!