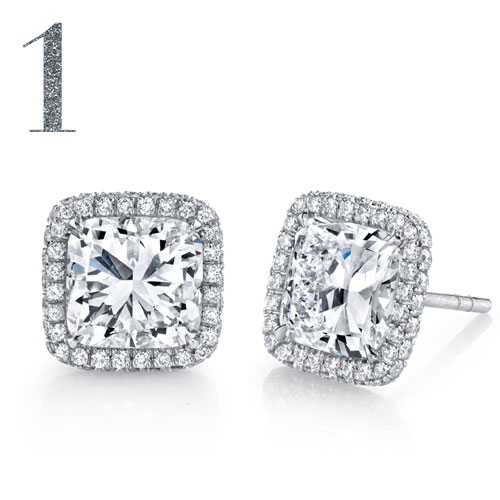 Cushion-Cut Diamond Stud Earrings
The cushion shape is pure elegance against the ear when set as a classic diamond stud. These 4.05 carat GIA-certified cushions are highlighted by a refined halo of micro-pave that showcases their beauty brilliantly.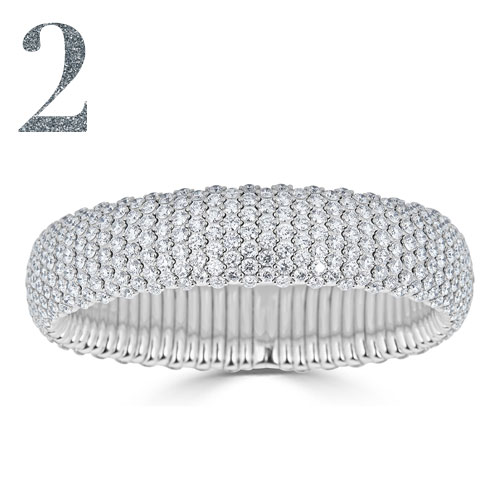 Wide Stretch Diamond Bracelet
Six rows of diamonds wrap around the wrist boldly; and with over 19 carats, this is an impossible bracelet to miss! The hidden expansion detail makes it comfortable to wear for a variety of occasions.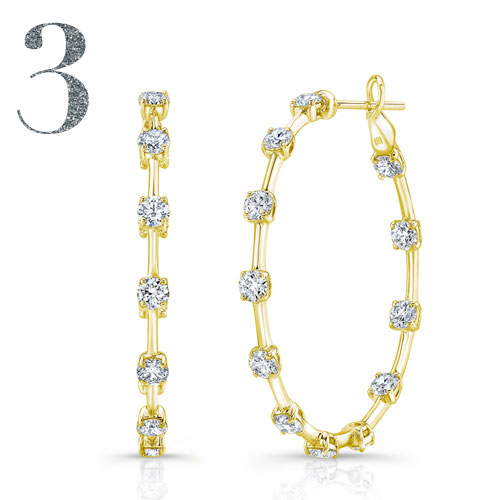 Spaced Inside-Out Diamond Hoops
Hoop earrings are one of the most requested gifts as there is sure to be a style and hoop size to suit every need. Set with 3.47 carats of stationary diamonds, these 18k yellow gold hoops from Rahaminov are innovative yet understated.
"The first glimpses of spring are just as dazzling as a perfectly cut diamond, making it the ideal gem of the season."
Jessica Gylsen – Diamond Department Manager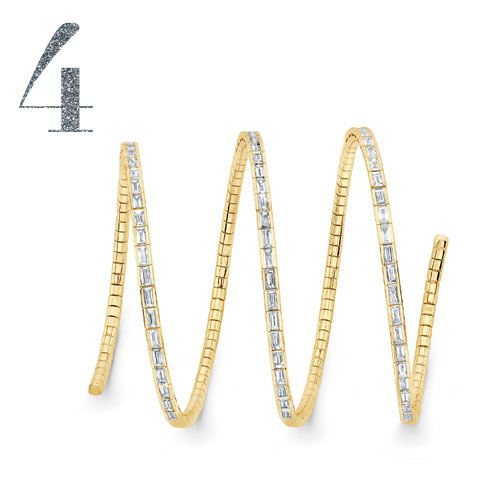 Flexible Diamond Bracelet
This diamond wrap bracelet from award-winning designer Rahaminov is current fashion at its finest. Their collection of modern bracelets, earrings and necklaces elevates the understated sparkle of the baguette diamond to a whole new level.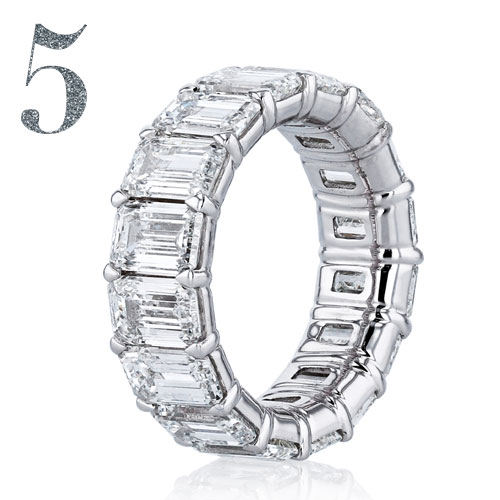 Emerald-Cut Diamond Eternity Band
A beautiful eternity band can be worn on either the right or the left hand—the important part is emphasizing quality and design. This 11.25 carat emerald-cut band features 16 perfectly matched diamonds that radiate white light and fire from every angle! 
Questions? Ask Our Experts!