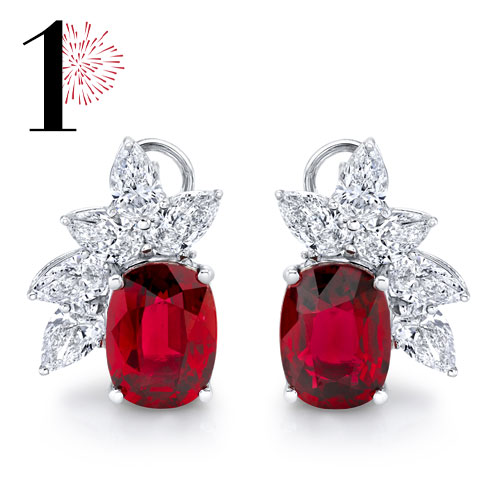 Ruby Earrings
The fire and brilliance found in Mozambique rubies is unrivaled. With over ten carats of perfectly-matched cushion-cut Rubies, these earrings turn up the heat in every way!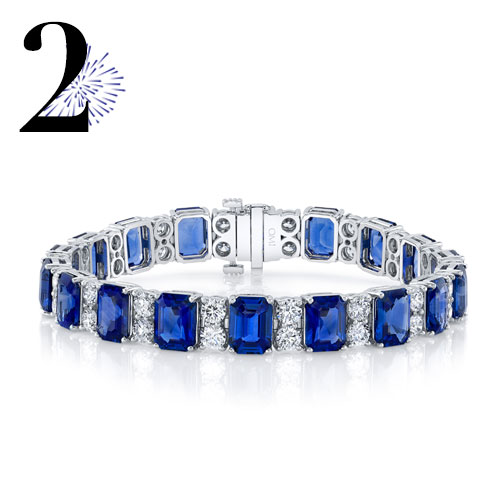 Sapphire and Diamond Bracelet
Over 30 carats of perfectly matched blue sapphires and six carats of diamonds classically set are the epitome of structured style with this platinum bracelet.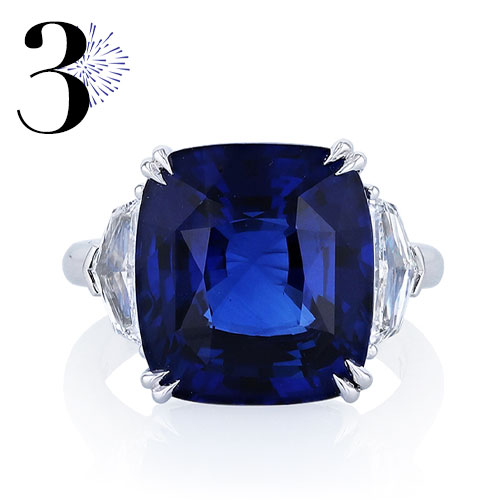 Ceylon Sapphire Ring
The cushion-cut is one of the best shapes to showcase sapphire's rich royal blue hue. The shape enhances the sparkle of this exceptional 13.85-carat Ceylon sapphire.
"Beautiful fine jewelry featuring gems like rubies and sapphires will always be the ultimate everlasting firework."
Jessica Gylsen – Diamond Department Manager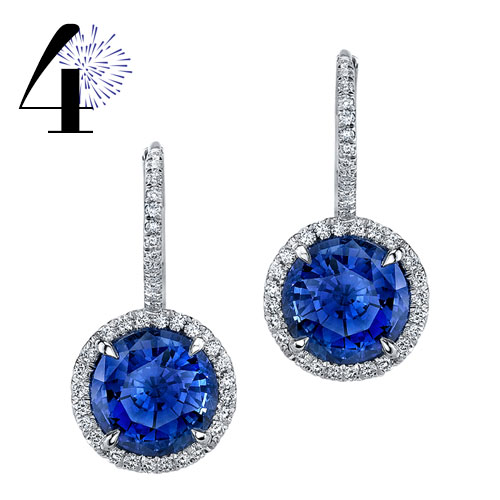 Sapphire and Diamond Earrings
Showcasing 4.63 carats of sapphires and a half carat of diamonds, these diamond halo drop earrings are crisp and modern with an effortless and wearable style!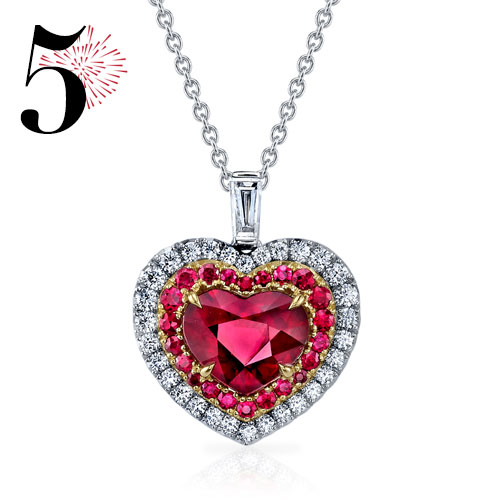 Heart-Shaped Ruby Pendant
The smoldering heat this 2.03-carat ruby exudes is even more stunning when showcased in warm yellow gold with a double halo of diamonds and rubies.
Questions? Ask Our Experts!