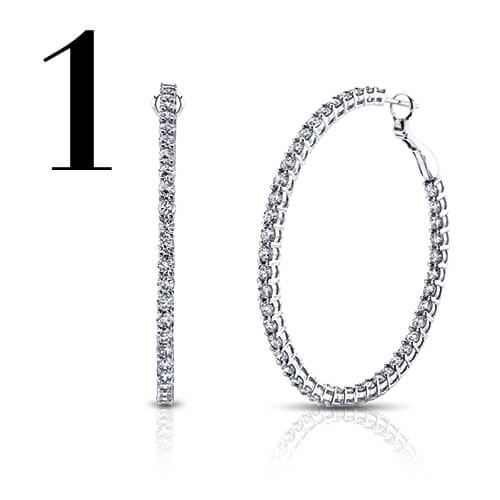 Diamond Hoop Earrings
The not so subtle size of these BIG seven-carat diamond hoops are designed to pop even with the heaviest of warm sweaters. Wearable fun at its finest!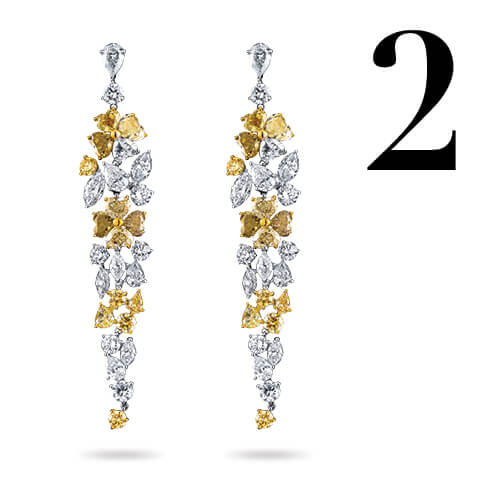 Diamond Dangle Earrings
These 12.36 carat multi-color diamond drop earrings look just as divine dressed up as they do with a simple t-shirt and jeans.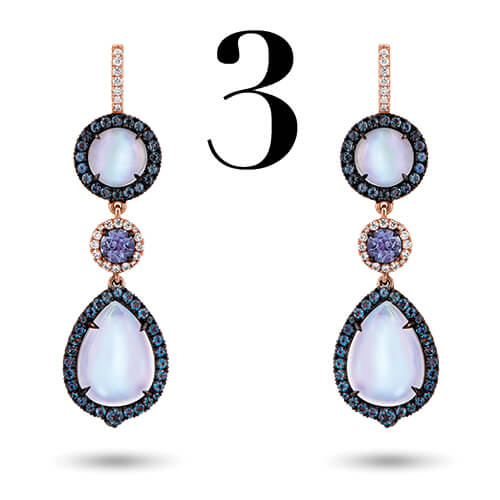 Moonstone & Spinel Earrings
Forest green, smokey gray and aubergine are just a few of the unique colors showcased in these 10.22 carat moonstone, alexandrite and spinel earrings.
"I am a sunshine summertime sort of person through and through, but when it comes to fashion, I love how fall reigns supreme!"
Jessica Gylsen – Diamond Department Manager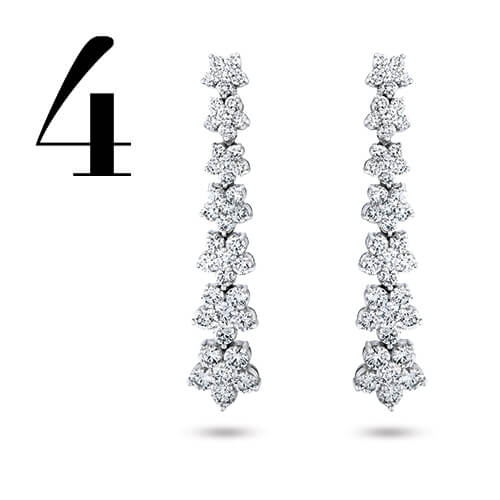 Flower Dangle Diamond Earrings
Every diamond in these dramatic, long drop earrings are exceptional and perfectly matched, resulting in 4.13 carats of diamonds that pop and sparkle at every opportunity!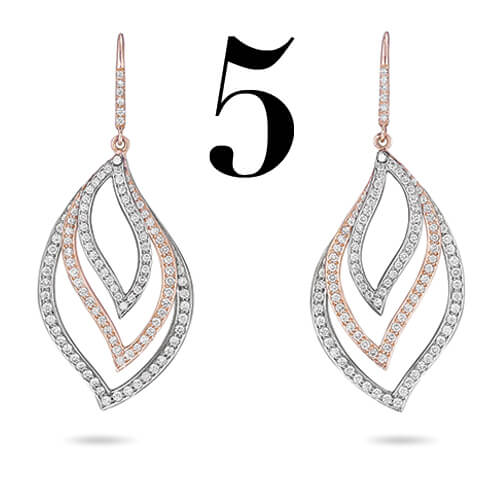 Diamond Leaf Drop Earrings
These gorgeous earrings feature 2.31 carats of diamonds set in rose and white gold. The graduated size creates a layered look that is fashion and fall fiercely wrapped into one.
Questions? Ask our experts!