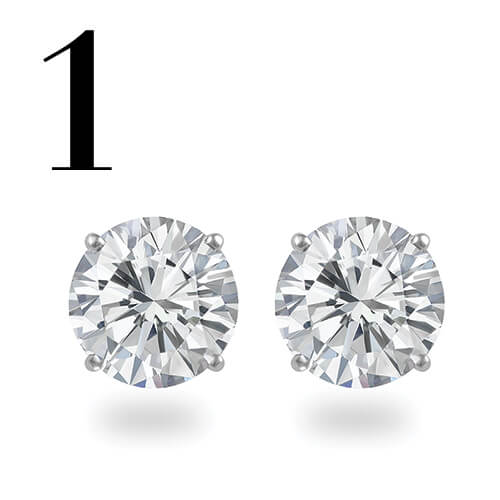 Diamond Stud Earrings
Without a doubt, a classic diamond stud earring is one of the most collectively desired accessories. Once slipped onto the ear, they can be worn in the most effortlessly beautiful way. If she already has a pair, consider upgrading the size instead.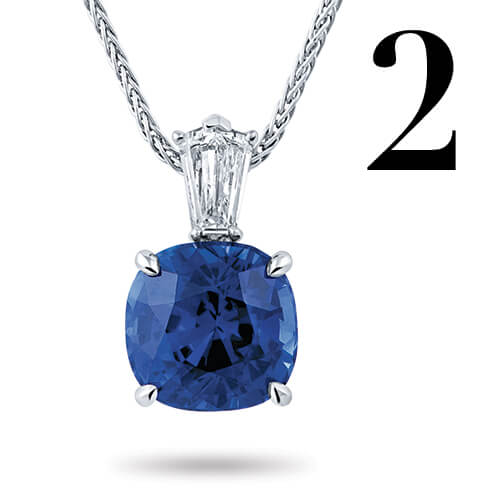 The Perfect Everyday Pendant
This piece of jewelry is all about knowing the recipient's personality. For some women, a timeless and simple white diamond solitaire pendant will be a key style to consider, while others will prefer a colored gemstone with a pop of color for their daily wear.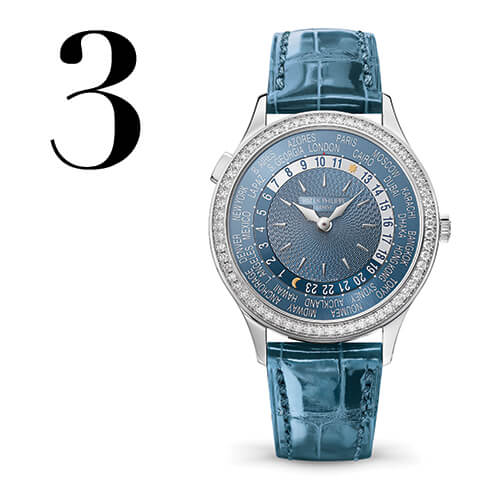 A Stylish Watch
With a variety of functions and styles, a fine timepiece is the ultimate everyday accessory and the finishing touch that makes any outfit complete. Swiss watches are made to span generations, making them a lasting gift for both men and women.
"These jewelry classics become a dazzling daily standard in a woman's wardrobe—a sparkling habit that will be worn on repeat!"
Jessica Gylsen – Diamond Department Manager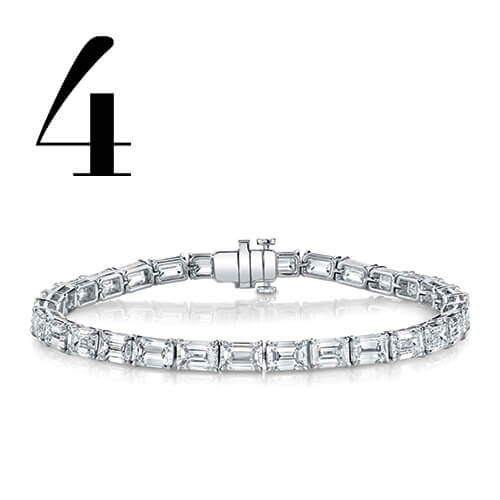 Diamond Line Bracelet
The loveliness of a diamond tennis bracelet is that it knows no limits for functionality. While it looks stunning on its own, it's also fashion-forward worked into a stackable look. There is always a place in one's collection for a versatile piece such as this!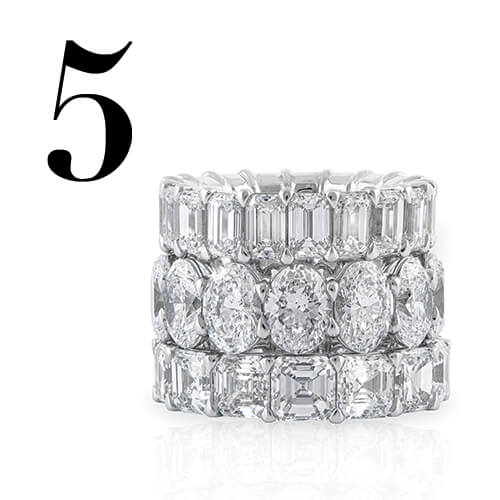 Stacking Bands
When building a stackable look, start out with a substantial piece that can be worn on its own, and add in complimentary bands as the collection grows. A large diamond band is an ideal right-hand ring that can continue to evolve as the occasion presents.
Questions? Ask our experts!