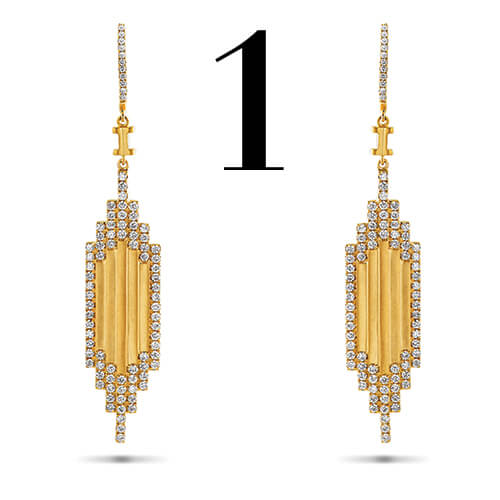 Yellow Gold Art Deco Diamond Earrings
The golden glamour of the Art Deco era shines through in these geometric yellow gold statement earrings. The satin-finished yellow gold design further enhances the scintillation and sparkle of over two carats of diamonds.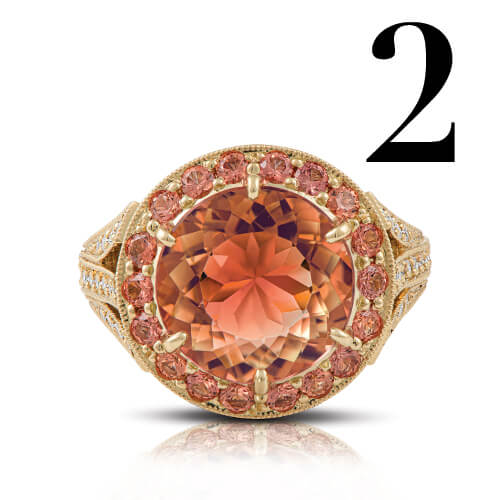 Sorbet Tourmaline Ring
This 4.55-carat sorbet tourmaline is as visually delicious as it sounds. The balance between peach and pink hues framed by a halo of tangerine sapphires is the essence of summer!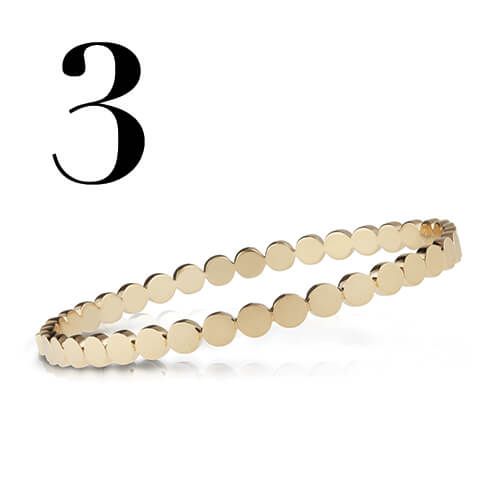 Gold Dot Stackable Bangle Bracelet
Stop, drop and polka dot! The perfect mix of fashion and fun, this modern bangle bracelet features a line of polished 18k yellow gold dots that can easily be worn by itself or stacked for a big look!
"While we may not always have an occasion to dress up for, there is always a reason to slip on something that sparkles and channel that good mood summer attitude."
Jessica Gylsen – Diamond Department Manager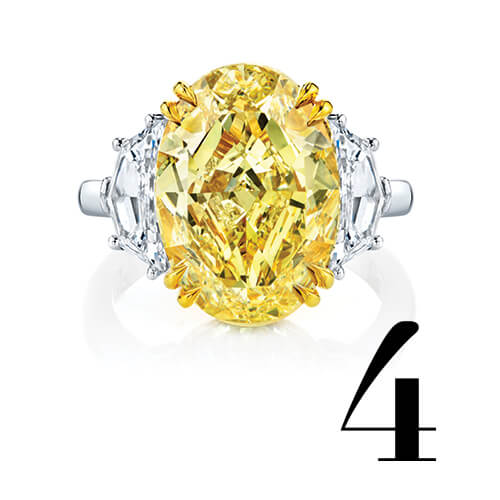 Fancy Yellow Oval Diamond Ring
Regardless of the weather, this Wixon Signature ring is guaranteed to be a year-long obsession! Exceptional in both size and color, this show-stopper features an 8.25-carat Fancy Yellow oval diamond.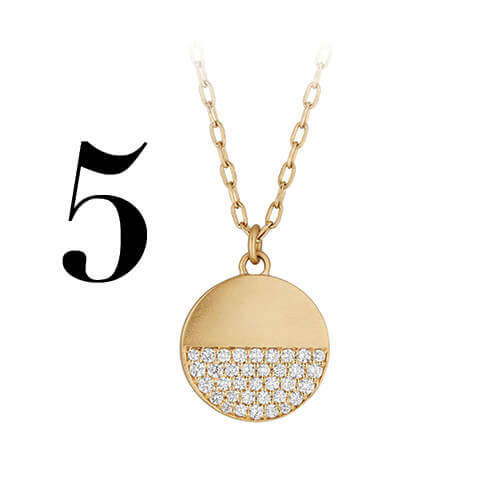 Pave Diamond Pendant
Both pattern and texture come into play with this 18k yellow gold pave disc pendant. The sandblasted upper half looks gorgeous on sun kissed skin, allowing the bright diamond contrast to really pop!
Questions? Ask our experts!