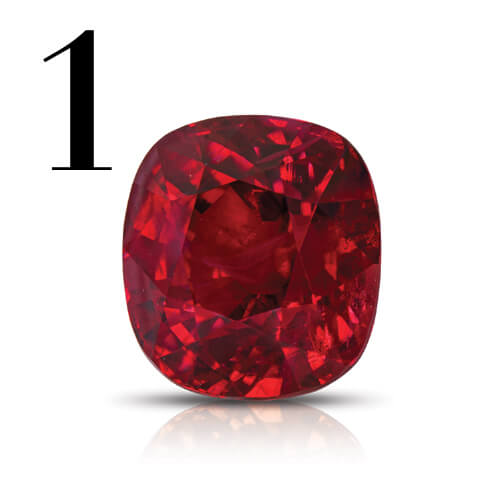 4.10ct Burmese Ruby
This beautiful 4.01ct cushion-cut Burmese Ruby radiates heat and desire. The color so intense, it looks like it is lit from within. This gem is simply waiting for someone wanting to add their own twist of design inspiration.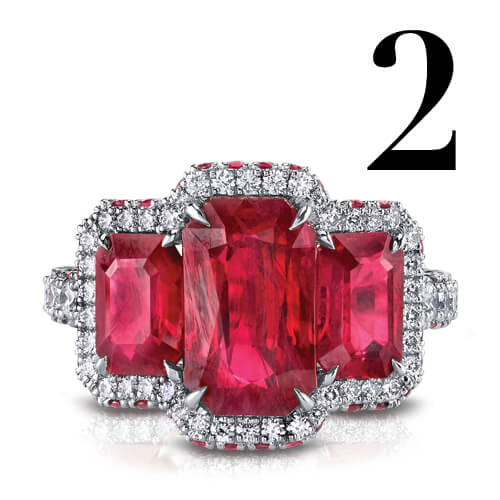 Burmese Ruby Three-Stone Ring
Showcasing over six carats of perfectly matched emerald-cut Burmese rubies, this ring is an exceptional expression of the traditional three-stone design. The match and color consistency of the three rubies is absolutely flawless!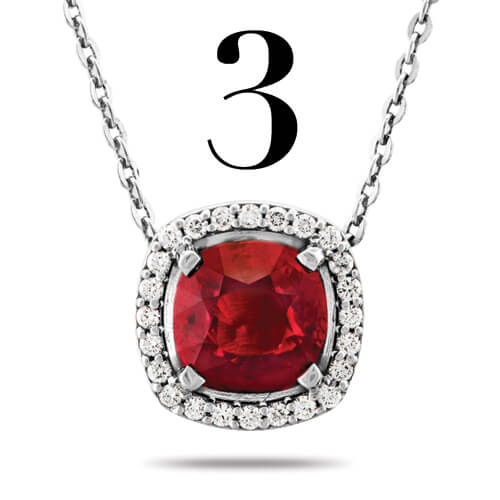 Cushion Shaped Ruby Halo Pendant
The deep red color of this three-carat Burmese ruby is displayed boldly and without guise! Accented by a small halo of diamonds, the center gem creates a power pendant that is inarguably important yet can be worn effortlessly.
"The inborn warmth of a ruby beautifully mirrors the sizzle of summer in an intoxicating way!"
Jessica Gylsen – Diamond Department Manager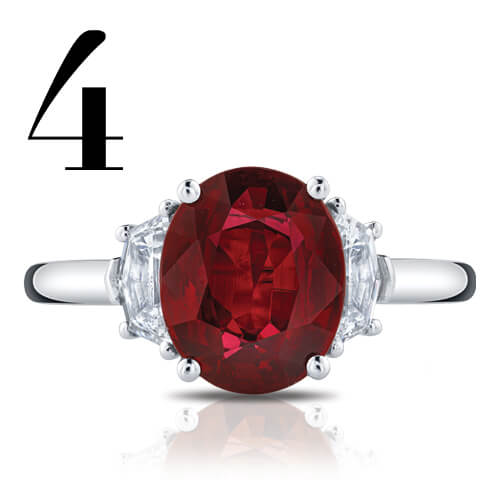 Ruby and Diamond Ring
Highlighted by its clean lines and timeless design, this three-stone ring showcases a stunning 3.02ct Mozambique Ruby. The center gem is accented by French shield diamonds to create a ring that is guaranteed to be treasured for a lifetime.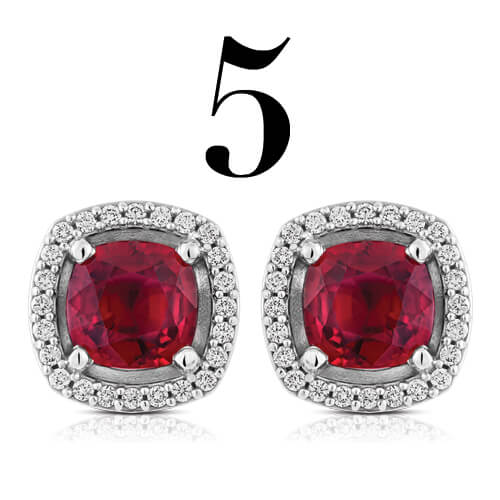 Ruby & Diamond Halo Earrings
Intense and brilliant, this pair of earrings features 2.98 carats of rubies framed by round brilliant cut diamonds. The vibrant rubies are a striking contrast to the bright white diamonds, creating a design that is simple yet stunning!
Questions? Ask our experts!