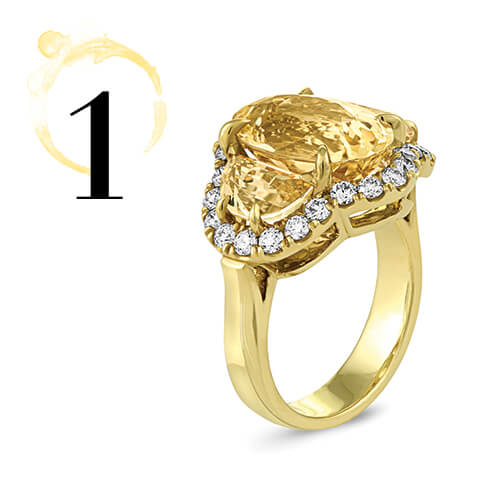 Sauvignon Blanc
Citrus-driven and accented by touches of exotic fruits like honeydew, passion fruit and kiwi, this light-bodied white wine compliments our latest custom creation exceptionally well. Watch as the 5.67ct Golden Beryl dances effortlessly and showcases its lust worthy lemon hue!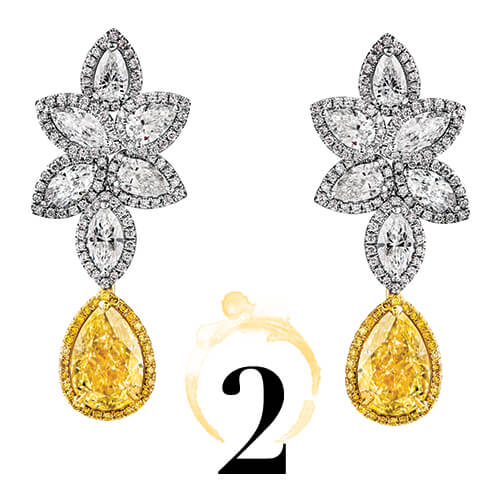 Chardonnay
With a touch of butterscotch and vanilla counterbalanced by tropical fruits like banana and pineapple, Chardonnay lays a little heavier on the palate. In return, it calls for a more substantial pairing like these dazzling 6.28ct yellow diamond drop earrings accented with over five carats of white diamonds!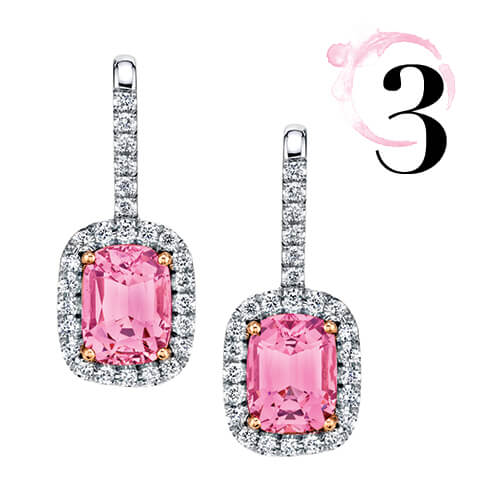 Rosé
Almost ripe strawberries, rose petal, and fresh cut watermelon with a distinct minerality finish make rosé a summer wine to suit almost any situation. Much like a great glass of rosé, these 3.64ct pink spinel earrings provide exceptional versatility with their wearable style and pretty light pink hue!
"While the sizzle of July is starting to slide, there's no reason not to grab a bottle of wine and continue to celebrate the summer season!"
Jessica Gylsen – Diamond Department Manager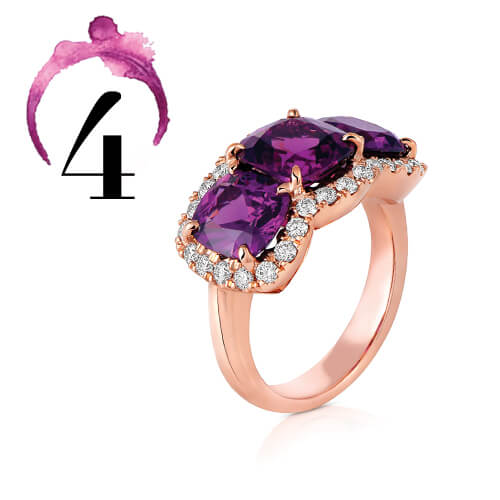 Zinfandel
Zinfandel is rich, juicy, and jammy with a signature flavor profile featuring fruits like cherry and blackberry followed by a spicy medium length finish. This Wixon Custom 7.23ct grape garnet ring is just as crave-worthy as Zinfandel's flavor profile. Watch as the wine-colored gems sparkle in synchrony!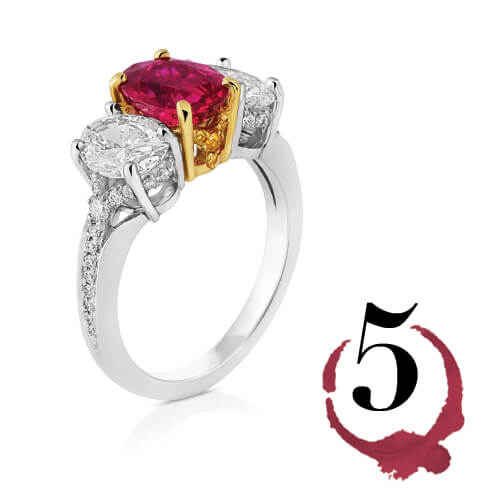 Cabernet Sauvignon
Cabernet Sauvignon is a universally loved full-bodied red wine that is complex and rich, much like this 2.09ct oval ruby. Flavors like black cherry are showcased along with warm spice, vanilla, and black pepper. The lingering warmth of a top-quality Cabernet compliments the never-ending sizzle of a red hot ruby.
Questions? Ask our experts!