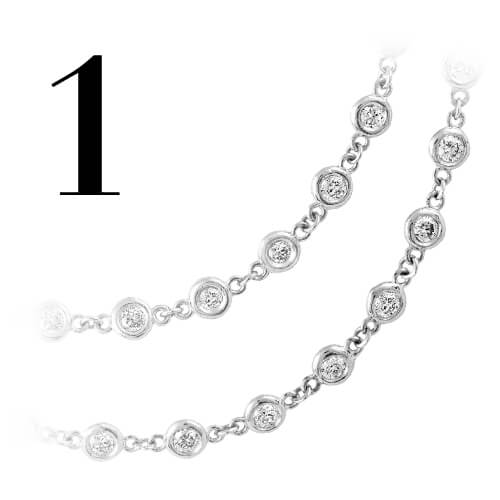 Diamond Chain Necklace
The beauty of 36" of diamonds is there is a ton of room for versatility. With 7.21 carats of diamonds, this necklace can be worn long, doubled up or as a chain for a drop pendant. Let's call it a one size fits all approach.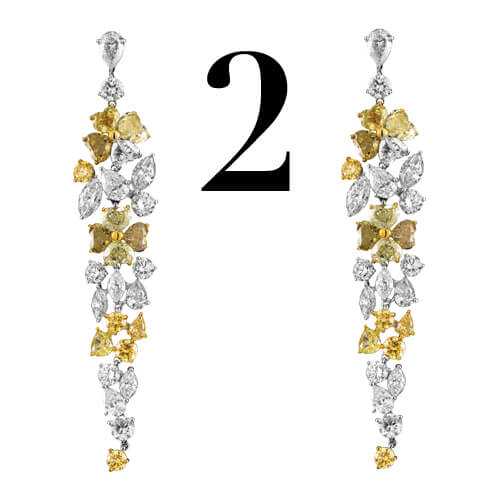 Fancy Color Diamond Dangle Earrings
With a stunning amount of sparkle and long, flattering lines, these 12.36-carat fancy colored diamond drops are simply spectacular! They are light and easy to wear, and provide just the right amount of drop to enhance any cheekbone.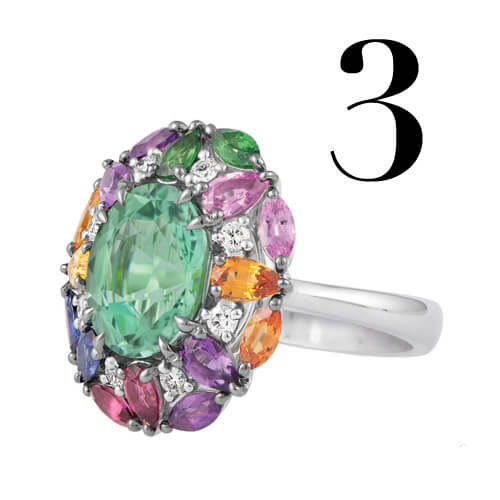 Green Tourmaline Gemstone Cocktail Ring
January seems to feature an abundance of black apparel, and there is no better way to beat the winter doldrums than with a powerful pop of color! This 4.92-carat green tourmaline will add a lively burst of color to any ensemble.
"Streamlined style with a back-to-the-basics approach is an excellent way to segue into the new year!"
Jessica Gylsen – Diamond Department Manager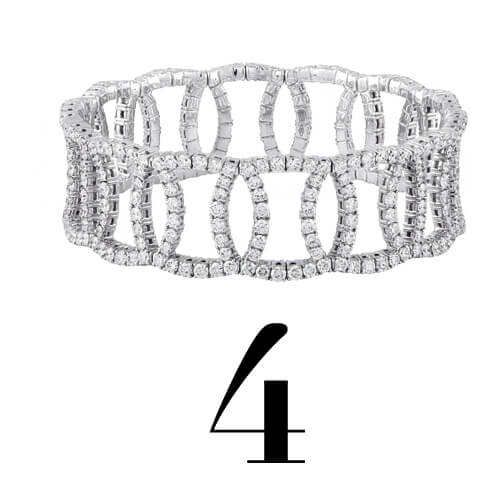 Diamond Stretch Bracelet
This bracelet has style and flare on more levels than one. The pattern features a unique, geometric design with almost 11 carats of diamonds. The diamond links stretch and expand to slip over the wrist, making it stylish and comfortable to wear.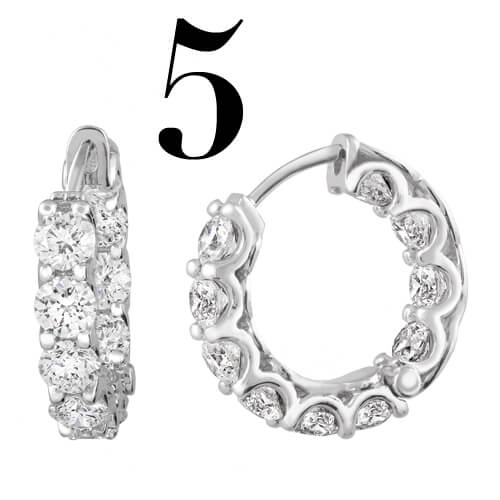 Diamond Hoop Earrings
Next to a diamond stud, a diamond hoop earring is a classic must-have. Featuring 3.81 carats of diamonds, these earrings are effortless and easy to wear. Changing the diamond size and diameter guarantees that there is a style for everyone.
Questions? Ask our experts!