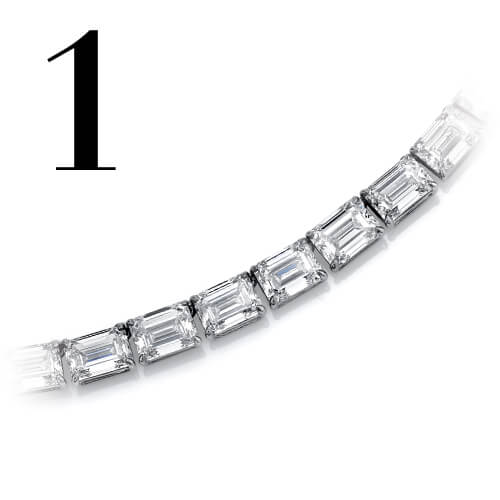 A Diamond Necklace
Different from a pendant, diamond necklaces feature a consecutive strand of diamonds around the neck. This 46-carat emerald-cut diamond Riviera necklace is a modern take on this classic must-have. The key to wearing a Riviera often is owning the look and embracing the bold confidence that comes from the continuous line of diamonds!
A Diamond Band
The options with a classic diamond band are endless. It's the gift that can be worn on either hand, and it can be worn in a many different ways. With a variety of diamond shapes, sizes and settings, there is a diamond band design to suit every personality.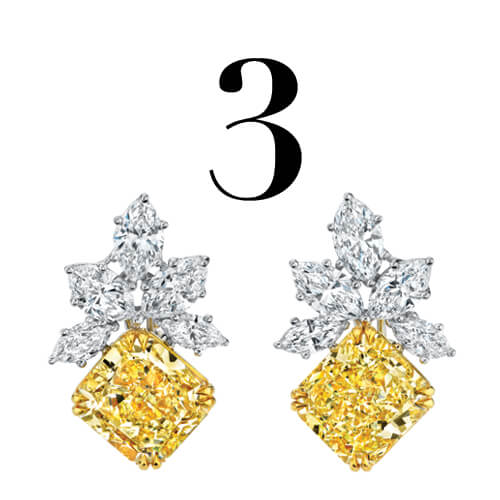 A Drop Earring
Wearing a pair of drop earrings is an instantaneous dose of fun! While every jewelry collection needs a diamond stud, the next earring on the list should be a drop earring with movement and some color. Featuring 12 carats of fancy yellow diamonds, these stunning earrings add style and flare to any ensemble.
"The beauty of giving the gift of jewelry is that each piece instantly becomes a wearable memory."
Jessica Gylsen – Diamond Department Manager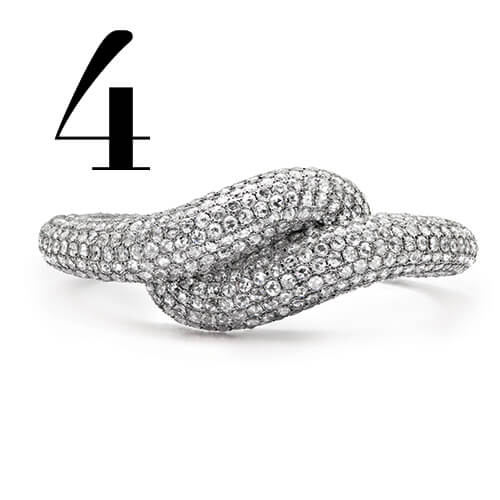 A Bangle Bracelet
Fashion forward and fun, a bangle bracelet provides structure to the style and allows the designer to showcase diamond detail in interesting and unique ways. Showcasing nearly 25 carats of rose-cut diamonds, this beautiful diamond bangle shows off stellar style and sparkle from every possible angle.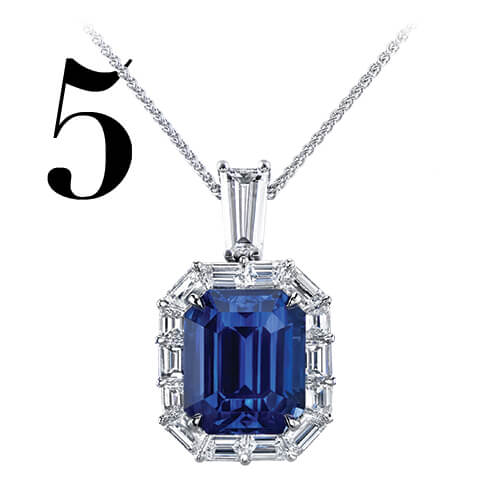 An Element of Surprise
What woman doesn't love an unexpected surprise? While you can never go wrong with the classics, consider surprising her with a stunning colored gemstone! She might not have thought to add this 7.77-carat blue sapphire to her wish list, but without a doubt it will be a piece she will treasure forever.