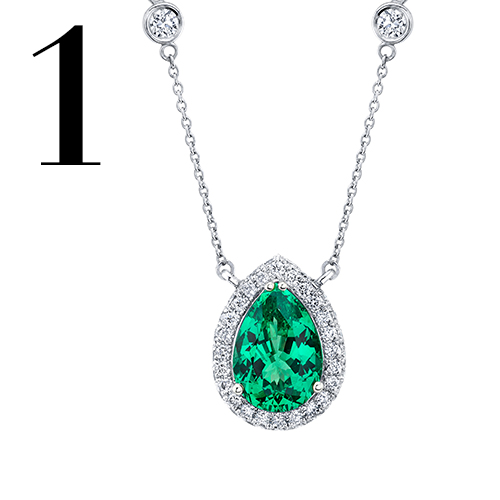 Tsavorite Garnet Pendant
Unrivaled by its other green peers, Tsavorite Garnet's bright and glossy green color is in a league of its own. Highlighted by over two carats of blinding white diamonds, this 3.63-carat pear-shaped gem is the essence of the season.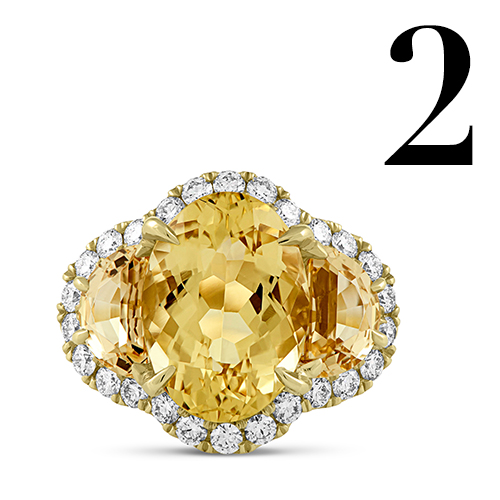 Golden Beryl Ring
Highlighted with matching half-moon-shaped golden beryl and diamonds, this 5.67-carat oval golden beryl is instant wearable happiness! The framework of colorless diamonds illuminates this yellow gem in the most breathtaking of ways.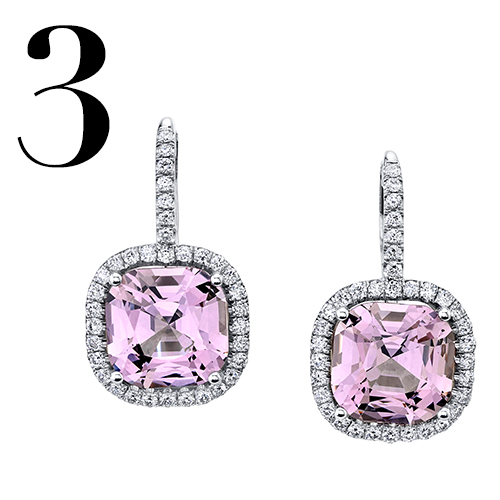 Lavender Spinel Earrings
The romantic pastel color of lavender spinel is a mirroring reminder of Monet's preferred palate. These spectacular drop earrings showcase 6.53 carats of spinel gemstones that radiate an incredible muted hue of blue and purple.
"This spring, I encourage you to be bold with your jewelry choices and lean in to the sensational new colors that this change in season brings!"
Jessica Gylsen – Diamond Department Manager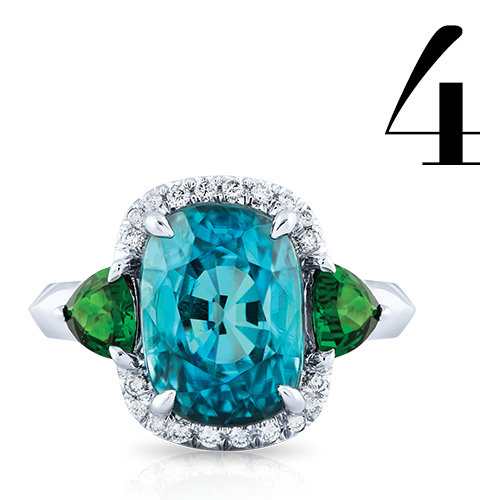 Blue Zircon Ring
The luster and fire of this vibrant 6.92-carat blue zircon offers a dramatic display of light! The cushion-cut gemstone is framed by tsavorite garnets to create a perfect partnership of cool, contrasting hues to elevate your ensemble.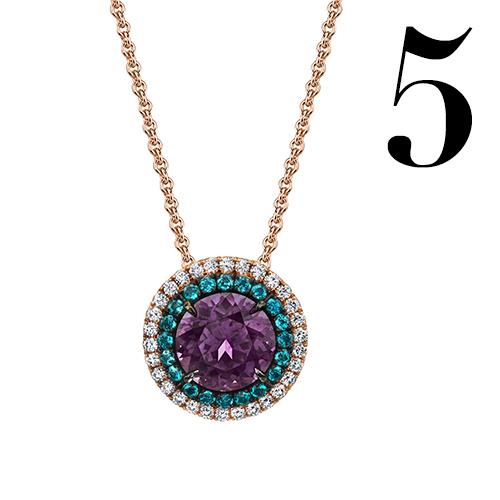 Purple Spinel Pendant
A double halo of diamonds and color-changing alexandrite is a captivating way to exhibit this stunning 3.15 carat purple spinel! The rose gold setting adds an additional layer of importance to this bespoke pendant design.
Questions? Ask Our Experts!