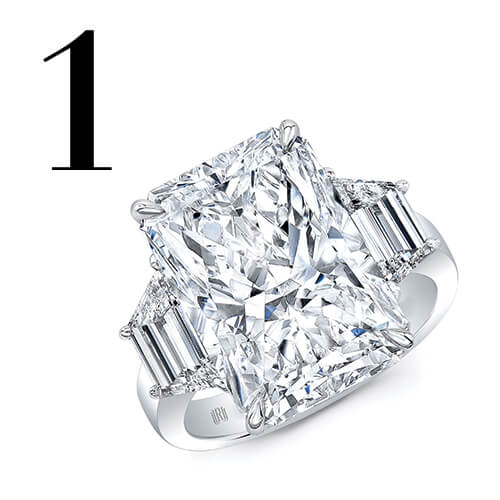 10.03ct Radiant-Cut Diamond
The radiant cut received its namesake from this shape's ability to radiate light in the most spellbinding of ways. Its radiance is even more magnetizing in large diamonds like this stunning 10.03-carat radiant diamond.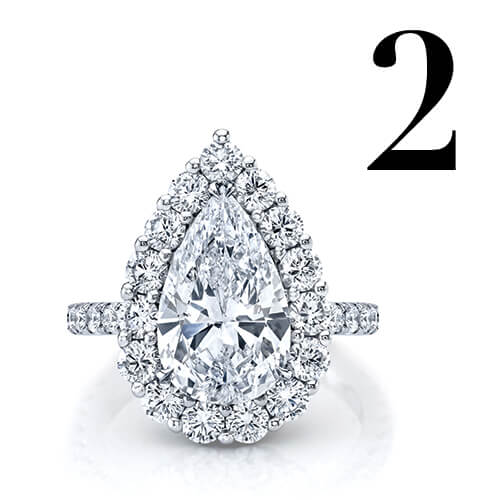 3.02ct Pear-Shaped Diamond
Also known as the teardrop, pear-shaped diamonds are fiercely fashionable and utterly feminine! This dream-worthy ring showcases a 3.02-carat center diamond accented by a substantial scalloped diamond halo that emanates brilliance.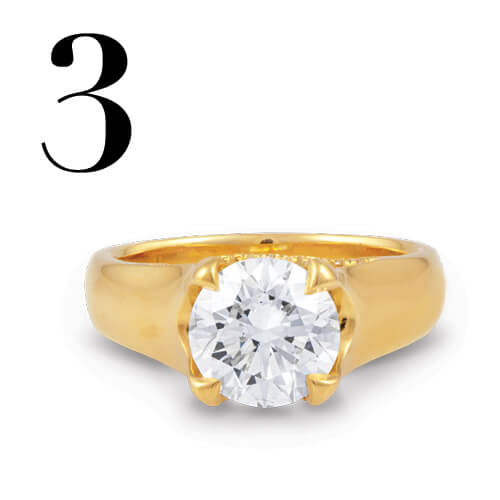 2.31ct Round Diamond
Simplicity speaks volumes, especially with a diamond as stunning as this 2.31-carat round brilliant cut. The rich warmth of the high-polished 18k yellow gold setting highlights this diamond to its best advantage.
"While spring always starts off a bit conservatively, there is no reason to adopt that mindset when choosing a diamond ring. Let your love shine bright, bold and BIG this season!"
Jessica Gylsen – Diamond Department Manager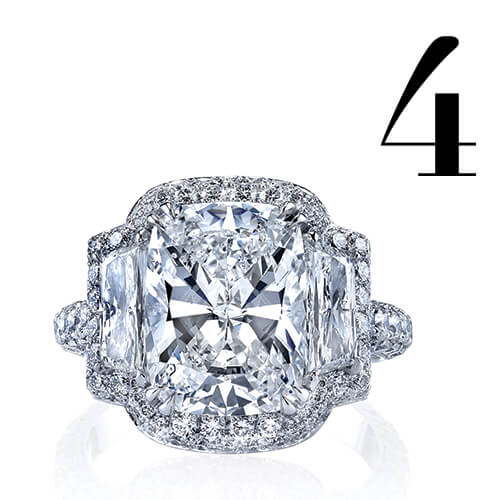 5.01ct Cushion-Cut Diamond
With a five-carat center diamond and nearly three carats of accent diamonds, this ring brings new meaning to the word dazzling! An entire new dimension of scintillation and sparkle are revealed with each turn of this diamond ring!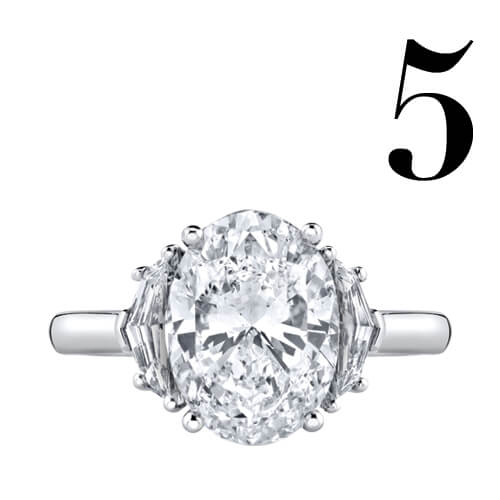 5.01ct Oval Diamond
Highlighted by a 5.01-carat oval diamond, this Wixon Signature ring is elegant and timeless in every way. Perfectly proportioned French shield diamonds frame the center diamond to seamlessly accent and enhance its brilliance.
Questions? Ask Our Experts!