Graduation Gift Ideas: Jewelry & Watches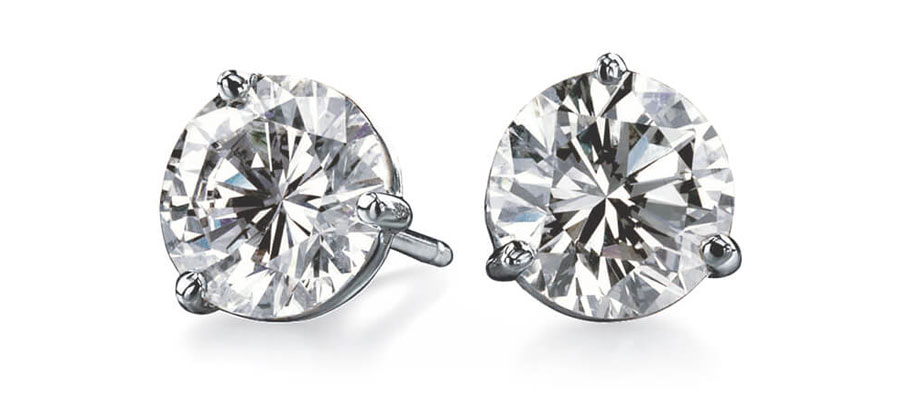 Graduation is a big milestone in one's life, the gift should be something to mark that milestone! Since their graduation is a day they will remember for the rest of their life, be sure to give them a gift that will last a lifetime. When it comes to deciding on the right gift, be sure to choose a piece that represents something to the graduate.
The Essentials
Of course, you can't go wrong with the more traditional gifts like diamond earrings or a strand of pearls. Not only are they classic but they are versatile and fit the needs of any college grad; they are casual to wear every day, trendy enough to wear with your favorite little black dress and elegant for business attire or evening wear. Just like a well written resume, every women needs a great pair of diamond earrings or a classic strand of pearls.

---
---
Help Them Stand Out
Color gemstones are becoming more popular as a graduation gifts because they are truly a one-of-a-kind piece. Perhaps a Blue Zircon gemstone pendant to bring them prosperity, or a striking Emerald ring because "green" is her favorite color. Today's graduates want to set themselves apart from the rest and what better way than by wearing a bold gemstone statement piece – one that says, "Here I come world!"

---
---
The Gift of Time
Watches make great graduation gifts because they last a lifetime and are worn almost every day. Some of the more elite Swiss watch brands are hand-crafted to be passed down from generation to generation. A fine timepiece reveals something about the wearer, it tells a story, from who gave the watch, on what milestone in their life and with what words.

---
---
A Personal Touch
You don't know where life will take them but you can be sure your words will be with them wherever they go. Engraving a special message for your graduate is sure to make your gift even more meaningful. They'll reflect on your words of inspiration, love, or encouragement as they work their way up the corporate ladder.
---
---
Many of us think most graduates want cash or the latest technology gadget but with time, those gifts will fade and be replaced. Though their future may be unknown your gift of fine jewelry or a timepiece will be with them no matter where their journey takes them.