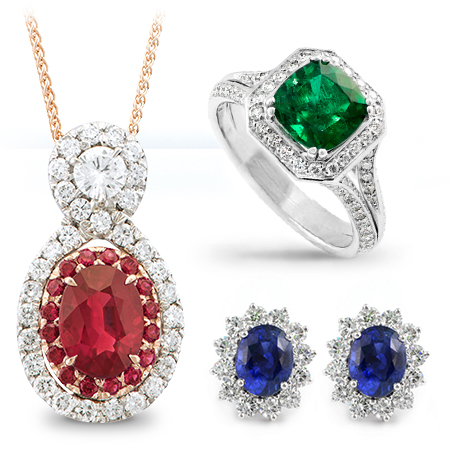 Color Gemstone Jewelry
Why settle for ordinary, when extraordinary is within your reach? At Wixon Jewelers we strive to provide our clients with some of the most spectacular gemstones known to man. Gems come in such a wide variety of quality, and we believe in showing only the very best. From the more recognized to the rare and exceptional, all of our gemstones are of the finest caliber.
Wearing a piece of color gemstone jewelry is about personal expression. One piece of jewelry can say so many things. The right gem, in the right color, on the right person is a remarkable thing. Our gem experts have a sharp eye and refined skill for selecting just the perfect piece. If you haven't ventured into the world of color yet, let us be the experts to show you just how amazing gemstones can be.
For the gemstone jewelry enthusiasts, let us entertain and delight you with what we have to offer. Dan and Hope Wixon purposefully seek out some of the finest pieces of color in the country for our clients to see and obtain. From rich rare unheated Sapphires, to Burmese Rubies and electric Paraiba Tourmaline our collection is sure to have something designed to satisfy even the most ambitious collector.
---
Our website only represents a small portion of our gemstone jewelry selection, please visit our store to view our entire collection.
Explore our collection of gorgeous gemstone jewelry...