Color Me Happy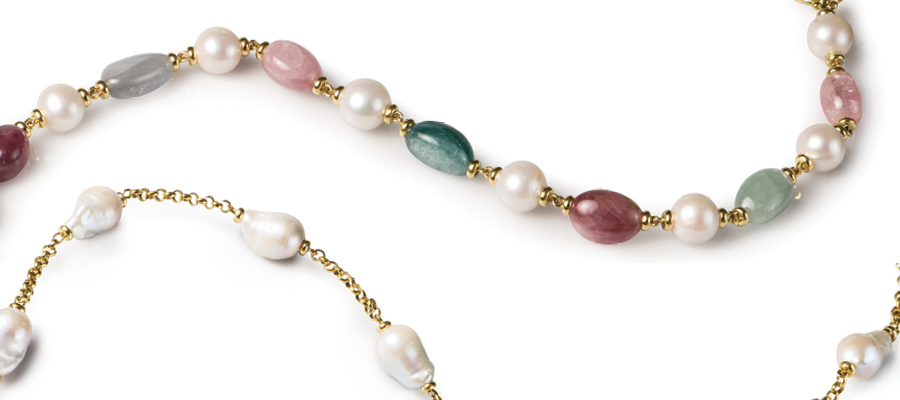 In recent seasons the fashion world has rediscovered color and the confident, feel-good femininity that it brings. This has made colored gemstone jewelry an essential component for every wardrobe. Wearing colored gemstones makes a statement. Whether it is baroque pearls, beads of tourmalines, tumbled stones, or cabochons these pieces offer a three dimensional quality. Beyond complementing apparel, the colors of gems conjure emotions. The serenity of blue. The passion of pinks and reds. The vitality of green. Mix them together and create a wonderful confection of gemstones! Each gem has its own energy, spirit, and resonance.
Did you know?
Archaeologists tell us that people have made beads for at least 30,000 years. The earliest beads were made from natural materials, such as bone, shell, and stone. Functioning as amulets for good fortune and adornment, they are also known to be one of earliest forms of trade.
---
LOOKING FOR MORE?
» Read the latest from: Hope's Corner
» Behind the Scenes: The Life of a Gemstone Buyer
» Browse our: Gemstone Jewelry
---
Join our eNewsletter
Be the first to know about tips, tricks and trends in jewelry
Oops! We could not locate your form.