2014 Fall Color & Jewelry Trends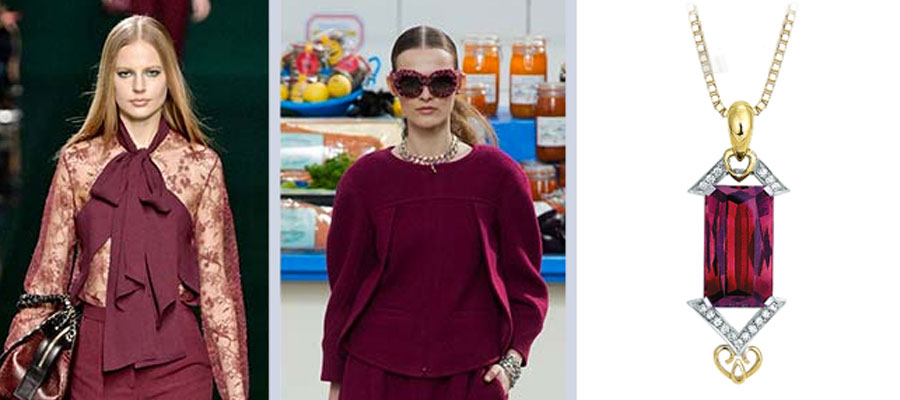 With the days getting shorter and the weather becoming colder I must admit, I have Fall fashion on my mind! There's nothing like the change of season to spark some creativity! This season's colors are much more dynamic than the earth-toned neutrals of the years past. Don't let these bold colors overwhelm you. You can easily update your wardrobe with a pop of color from a new piece of jewelry!
SANGRIA
Robust and more dramatic than Radiant Orchid, this smoky raspberry hue will look beautiful on nearly everyone. I instantly thought of our Pink Tourmaline Pendant when I saw the color. The design is bold and striking, like the color itself!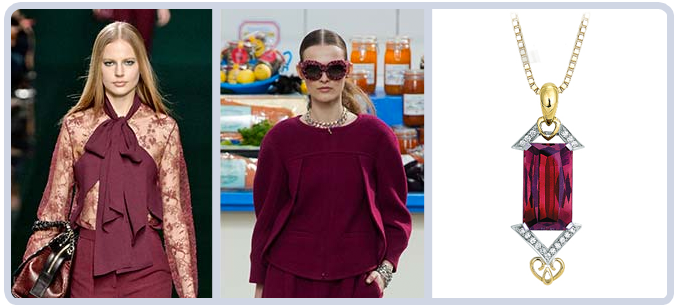 ALUMINUM
This cool toned neutral is more sophisticated and interesting than typical fall neutral colors. Aluminum is complex and modern, but the style can be simple and classic like this Blue Opal and Diamond Pendant.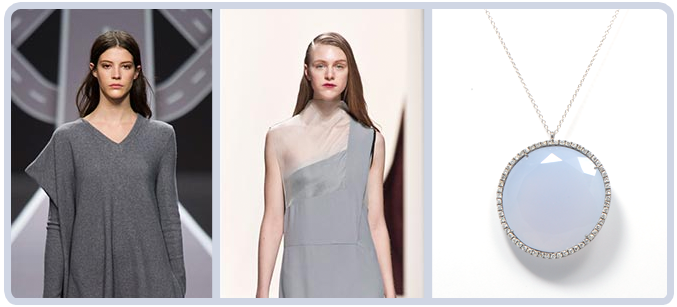 AURORA RED
This color is all about passion and adventure! Ignite your wild side with the glowing scarlet red that can only be found in the finest of Rubies. Our classic three stone Ruby ring features a three carat Burmese Ruby that is sure to get your pulse racing.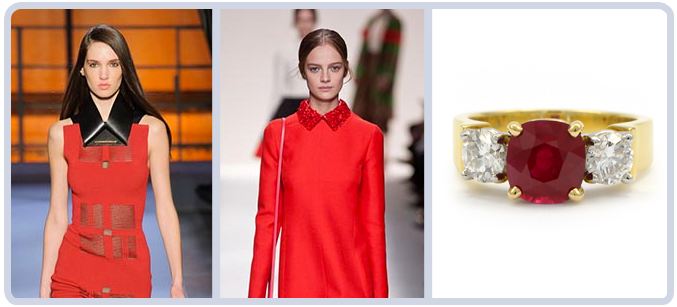 MISTED YELLOW
I don't usually think of yellow when I think of Fall. This optimistic ray of sunshine might be the reminder of Spring we'll need to get through the next few months. When it comes to yellow gemstones, it doesn't get any better and brighter than this fancy vivid yellow diamond ring… bye-bye winter blahs.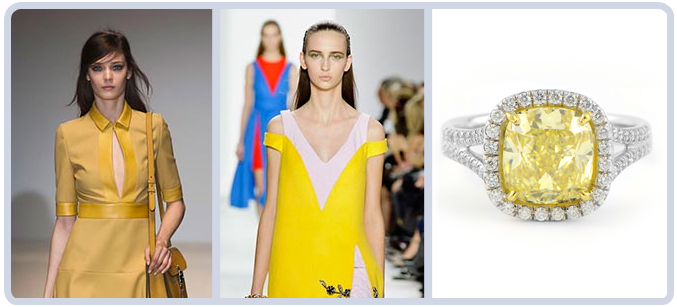 MAUVE MIST
Not just for fall, this soft elegant color works well during any season of the year. At 36 carats in size, our Wixon Custom Kunzite Pendant proves that feminine doesn't have to be small and dainty!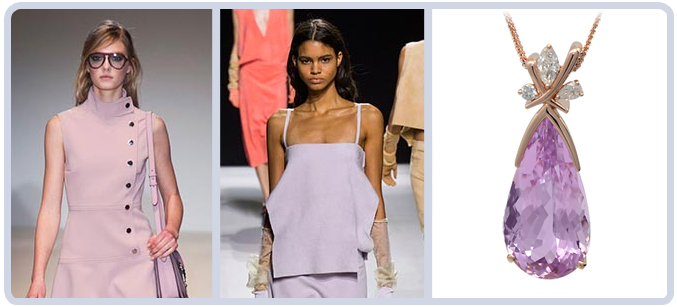 RADIANT ORCHID
Celebrate this year's Pantone Color of the Year with this checkerboard faceted Amethyst ring. At 24 carats in size, this ring is bold and beautiful!

CYPRESS GREEN
Described as a powerful and majestic green, this shade is more reserved than the emerald green we saw last year. You can easily experiment with these colors by changing out the strap on your watch. This 44mm Luminor Marina looks with a great with a green canvas Mare Nostrum strap.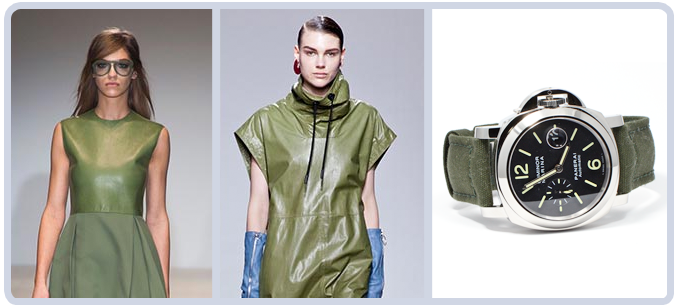 COGNAC BROWN
This color is so elegant and rich that it calls for an equally elegant accessory. How can you go wrong with diamonds, chocolate and pearls all in one piece? Stop by to see our collection of Chocolate Tahitian Pearls for yourself, you'll never want to take them off.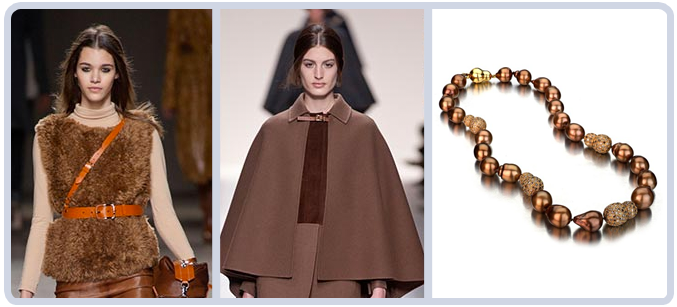 ROYAL BLUE
This traditional and elegant color will never let you down. Bright, yet dignified, this Blue Sapphire and diamond ring is sure to have you feeling regal!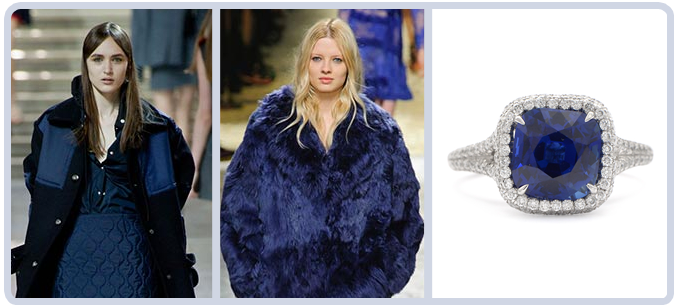 BRIGHT COBALT
Feeling blue? These Lapis and Diamond earrings are just what the doctor ordered! Their fun and flirty movement will have you looking and feeling good in no time!
Runway images courtesy of Fashionisers.
---
LOOKING FOR MORE?
» How To: Choose Jewelry Based on Skin Tone
» Learn More: Tips for Layering Bracelets
» Find out: Is Rose Gold Right For You?
---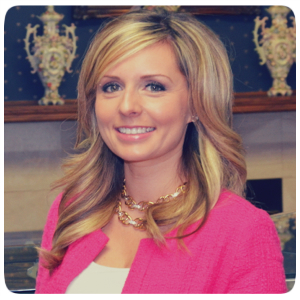 Amy shares her pearls of wisdom in her weekly column, Ask Amy. Her impeccable taste helps to select beautiful, current yet timeless looks for our clients in harmony with their own personal style. She believes that jewelry should have a story to tell about the person who wears it and is delighted to commemorate life's celebrations. If you have a question, just Ask Amy!