See the latest Wixon Custom creations!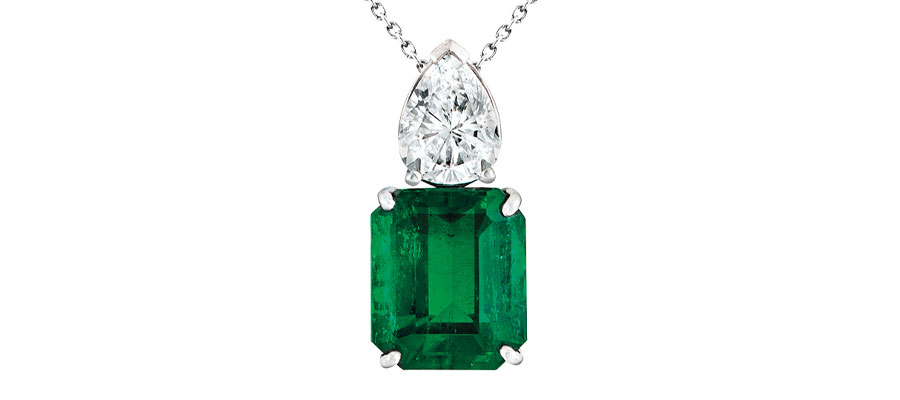 This amazing Emerald pendant is the definition of true luxury. Handcrafted in platinum, the pendant features a stunning rich green Columbian 4.02ct Emerald and a 1.08ct pear shape diamond (SI2-G). Emeralds, the gems of Venus, so she's sure to feel like a goddess every time she wears them.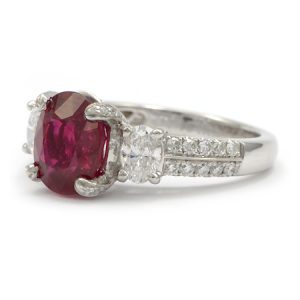 Handcrafted in platinum, this Ruby ring features a rare oval 3.05ct, natural Burma Ruby with an oval diamond and two rows of round brilliant cut diamonds on each side (GRS Certified Ruby, 1.04tdw). Throughout history, the Ruby has been the world's most valued gemstone. Even diamonds are considered common in comparison to the supreme beauty and value of this glowing red gem. Being the gem of desire, passion, courage, and emotion, it is a gift that will be treasured for a lifetime.
---
---