What is the appeal of vintage jewelry?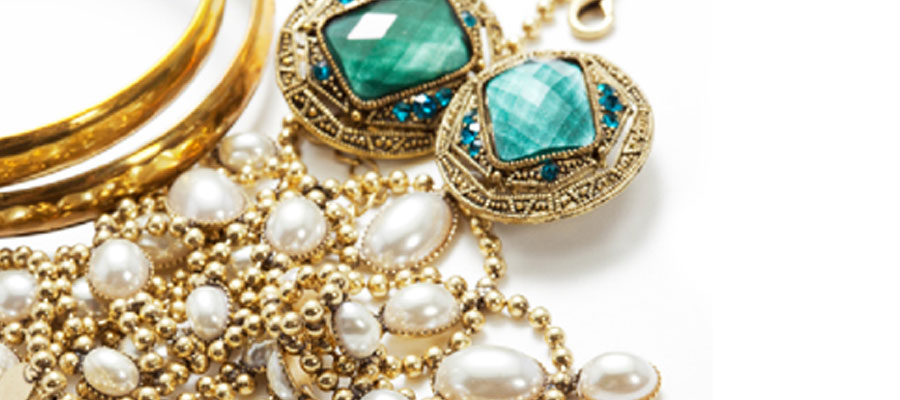 These days we see Hollywood's A-listers on the red carpet wearing the most dazzling and unique vintage jewelry paired with couture gowns. Even in today's latest clothing fashions we see styles and colors that seem to have returned from previous eras. Besides being just beautiful, the appeal of antique jewelry is its ability to transport you to a different time and place. The thrill of purchasing a vintage piece is finding out about its past – who was it made for? When was it made? What was the story behind it? You become intrigued by the engravings and markings inside the gem, imagining the lovely lady who once wore it in a breathtaking gown as she waits for her lover, or maybe a flapper girl that paved the way for female empowerment in the early years of the twentieth century. Whatever story is attached to your jewelry, just being able to have a piece of the past is a thrilling feeling.
---
---
If you are into elaborate and romantic pieces, the Victorian period may just have the right pieces for you. Intricate golden filigree and precious gemstones littered the era, reflecting the Queens penchant for all things pretty. For one-of-a-kind pieces that took inspiration from flora and fauna, the Art Nouveau period are exquisite and were great representations of the movement against mass produced jewelry. If you're more into sleek pieces with geometric patterns, vintage jewelry from the Art Deco era may just be what you are looking for. The comeback of antique jewelry has many designers clamoring to create contemporary designs with a vintage feel. Rose gold, popularly used during the Victorian period, is returning as the season's "it" metal, found on several celebrities on the red carpet. The element was seen on runways in different forms, from necklaces to cocktails rings studded with precious gemstones. At the same time, many fashionistas who are always in search of a personalized style opt to pair antique jewelry pieces with more contemporary designs and modern apparel, creating a contrast that's appealing to many. From the outrageous to the sophisticated, vintage jewelry of different eras in time vary in styles and can easily complement any outfit.