Custom Creation: Watermelon Tourmaline
Summer has arrived and with that in mind, there are all sorts of great gems to celebrate the season. One of my personal favorites that truly captures the spirit of summer is our custom designed and hand-crafted bi-color Tourmaline pendant. It's one of the most original and interesting gemstones in the world.
THE GEMSTONE
Aptly nicknamed Watermelon Tourmaline, this gem perfectly mimics the interior of summer's most well loved fruit. The top of the gem showcases a bright and juicy fuchsia finish, and from there a sliver of silvery peachy pink following by a perfect end note of a rich green. The formation process of the gem is what gives it such a unique multi-color hue. The major sources are Brazil, Nigeria, Madagascar, Afghanistan and even the USA. This 12 carat Watermelon Tourmaline is much more glamorous to wear than the typical seasonal treat!
THE DESIGN
The setting itself is a small work of art and was custom designed by our in-house jewelry designers. The attention to detail that went into crafting this piece is obvious upon close inspection. During the initial design process, we knew we wanted to highlight the intense color of the Watermelon Tourmaline. By setting a gorgeous and shimmery small pink Tourmaline above the main gem, it visually draws the eye up to the top portion of the gem. Setting it in both rose and white gold is the perfect contrasting color mix to compliment such a complex gem! The ideal finishing touches are the filigree details that wrap around the entire parameter of the pendant. With a pendant like this, summer can be celebrated all year long!
AS SEEN IN…

---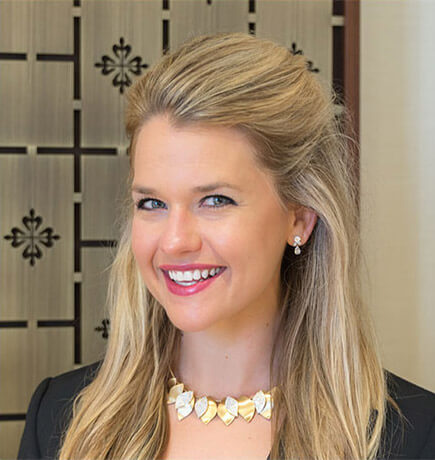 Jessica is our resident fashionista-in-chief and more formally our Diamond Department Manager. Helping guide our clients through life's big milestones by helping them find  the perfect piece of jewelry  to last a lifetime is what she loves best! She is a Graduate Gemologist who has been infatuated with jewelry since she was a little girl, spending countless hours at her grandmother's jewelry store.