Tickle Your "Fancy"?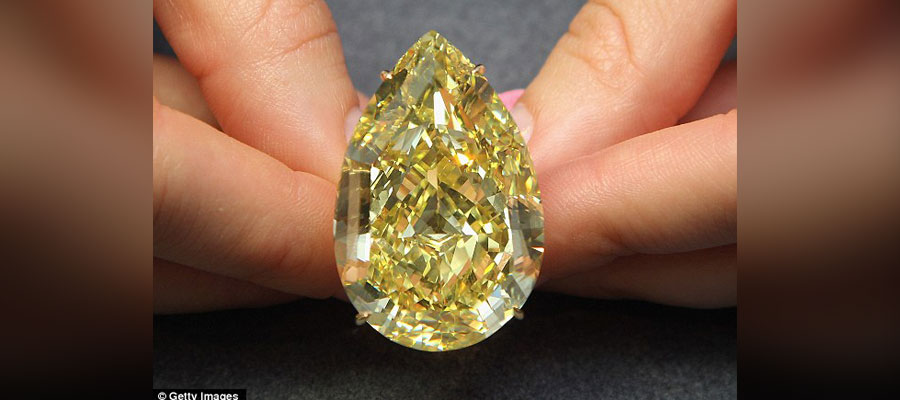 If you're looking for the ultimate upgrade for your special someone. You just may be in luck! In November this stunning Sun-Drop – pear shaped diamond ring will be available at Sotheby's Geneva during their Magnificent Jewels auction. The diamond is 110.3 carats and has been graded Fancy Vivid Yellow, the highest color grading for a yellow diamond. The rough for the Sun-Drop diamond was discovered in South Africa in 2010 and was cut and polished by Cora International, one of the world's leading manufacturers of exceptional diamonds, with headquarters in New York.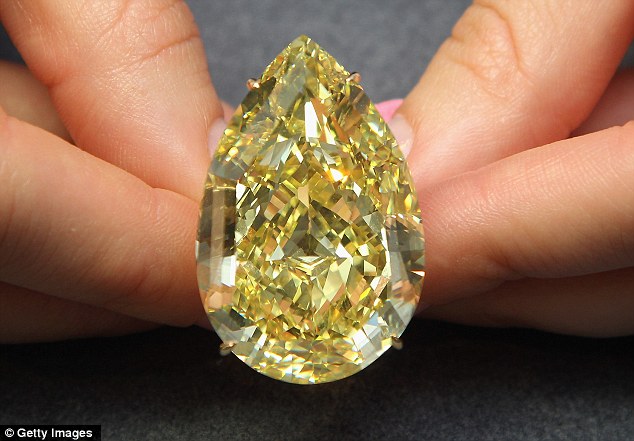 One of Sotheby's most impressive diamonds this Sun-Drop is expected to go for $11-15 million. 
---
For more jewelry news & trends, sign up for our jewelry e-newsletter
---
Not all stunning fancy yellow diamonds are only available at one of Sotheby's auctions. At Wixon Jewelers we carry some of the world's rarest diamonds and gemstones. Below I've highlighted some pieces from our exclusive diamond collection that feature fancy yellow diamonds in a variety of shapes and sizes that are sure to "tickle your fancy". Unlike Sotheby's you can stop in today (and any day) to see these in person – we'll even let you try them on!