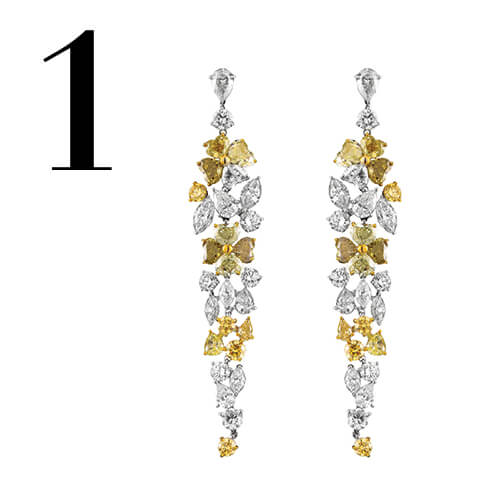 The Night Out Earrings
There is a place in every jewelry collection for an earring that becomes an instant mood changer, such as a pair of dazzling chandeliers, big diamond hoops or juicy gemstone drops. This design isn't meant for every day but, when the occasion arises, this is an earring guaranteed to elevate any night out!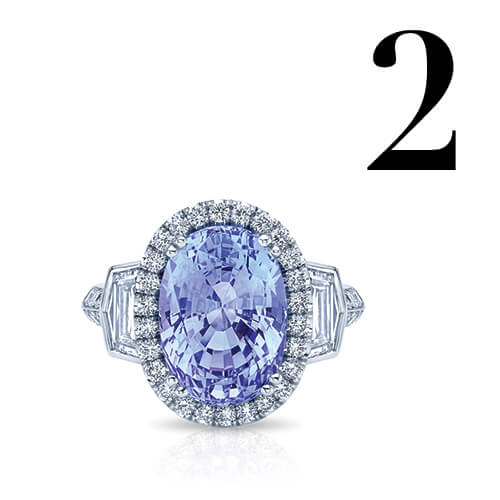 Cocktail Ring
A great cocktail ring should be a wearable expression of one's personality with a signature color and design that speaks of originality. There is sure to be a gemstone and a style to suit every mood, and just like a good cocktail—it's encouraged to have more than just one.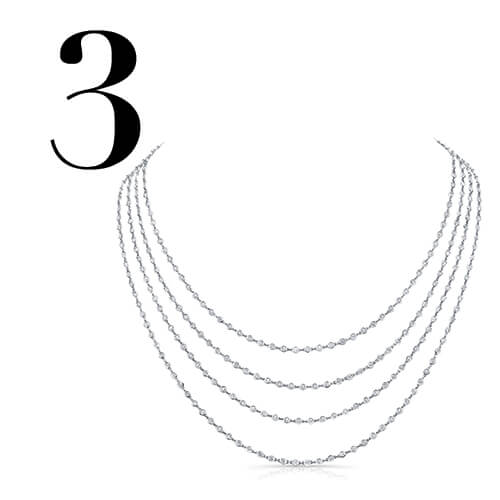 Diamond Chain
The options for diamond chains are endless. Some styles are more casual, where others have a distinctly dressy look. Regardless of your preference—single row, multi-strand or riviera style—a diamond chain adds just the right amount of embellishment to any outfit.
"Designed to create a special and everlasting moment, these creative jewelry gifts are destined to be remembered for decades to come!"
Jessica Gylsen – Diamond Department Manager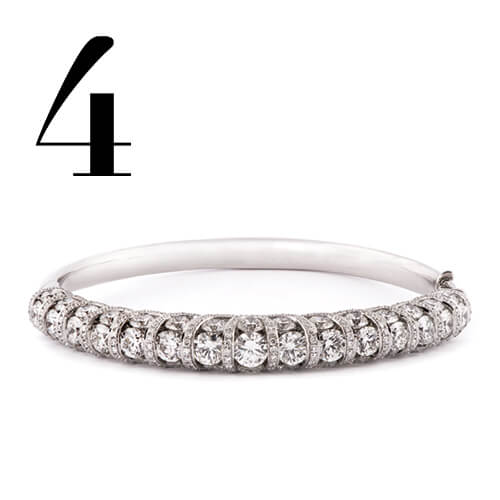 A Bangle Bracelet
When it comes to diamond bangles, the more the merrier. The right style can be worn next to a single line tennis bracelet, or with additional bangles in alternative metals and diamond designs. Keep the stack consistent, or go wild and play with style… the option is yours!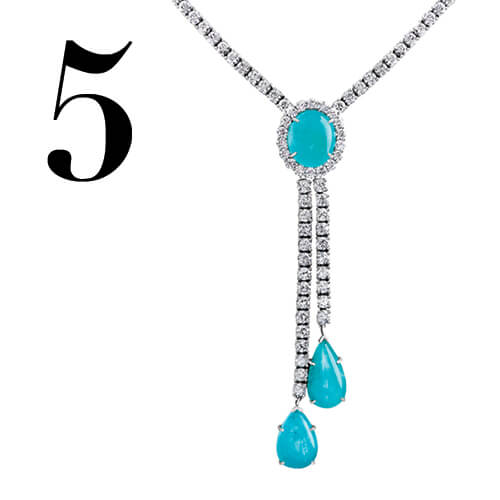 A Bold Move
Sometimes the best gifts we receive are those we didn't know we wanted or needed. Consider presenting an unexpected gift like a rare Paraiba necklace or a bold yellow diamond ring. It's these unexpected gifts that leave us feeling the festive love long after the holiday passes.
Questions? Ask Our Experts!