The Cobra Strikes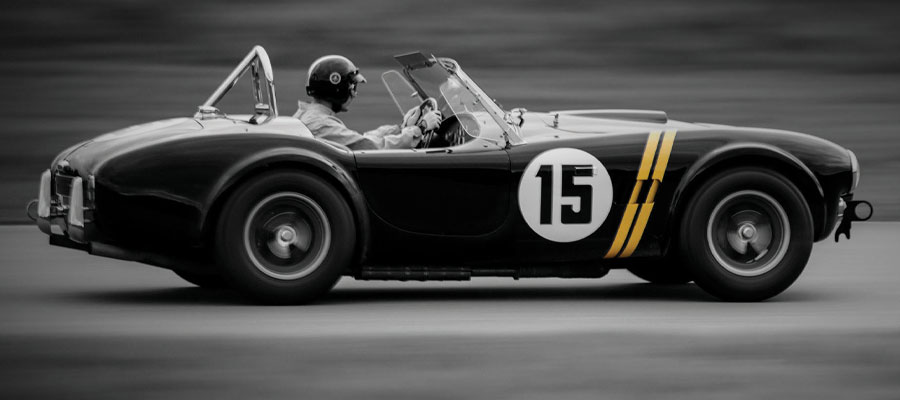 Baume & Mercier pay tribute to the Shelby Cobra 289 with a special timepiece.
Automotive legend Carroll Shelby changed the course of international racing forever when he set out to redefine the essence of the American sports car. What he created a half-century ago was an all-American street and track car that would forever live in infamy: the Shelby Cobra. Faster, lighter and more nimble then its European competitors, the Cobra was the catalyst that would soon restore the prestige of American racing. Honoring the spirit of Carroll Shelby, Baume & Mercier has released a new series of limited edition chronographs that are inspired by one of the most successful Cobras in history, the Shelby Cobra CSX2128.
Much like the car it's modeled after, the Capeland Cobra is rich with detail and personality. The 44mm polished and satin-finished case was designed to mirror the flared style of the Cobra's aerodynamic body lines. Even with its generous case size, Baume & Mercier couldn't exactly fit a small block V8 inside to power this impressive timepiece so they went with the next best thing. At the heart of the Capeland Shelby Cobra is a Swiss-made automatic movement with chronograph and tachymeter functions. Recognizing the year of the Cobra's first victory at the American championship, this emblematic timepiece is created in a limited production of 1,963 pieces. As a final tribute, the sapphire crystal caseback is inscribed with the number 15, the Cobra 289's race number. Without a doubt, this watch embodies the legendary performance of the Cobra, as well as the uncompromising detail of Carroll Shelby himself.
Attention to Detail
Special hour and minute hands were crafted in the style and shape of the Cobra's steering wheel.
The deep black dial is highlighted by dual horizontal racing stripes that are as elegant as they are historic.
The iconic Cobra logo is forged into the central chronograph hand, symbolizing the timeless pursuit of speed.
Modeled after the Cobra's historic dashboard, the dial features asymmetrical chronograph counters.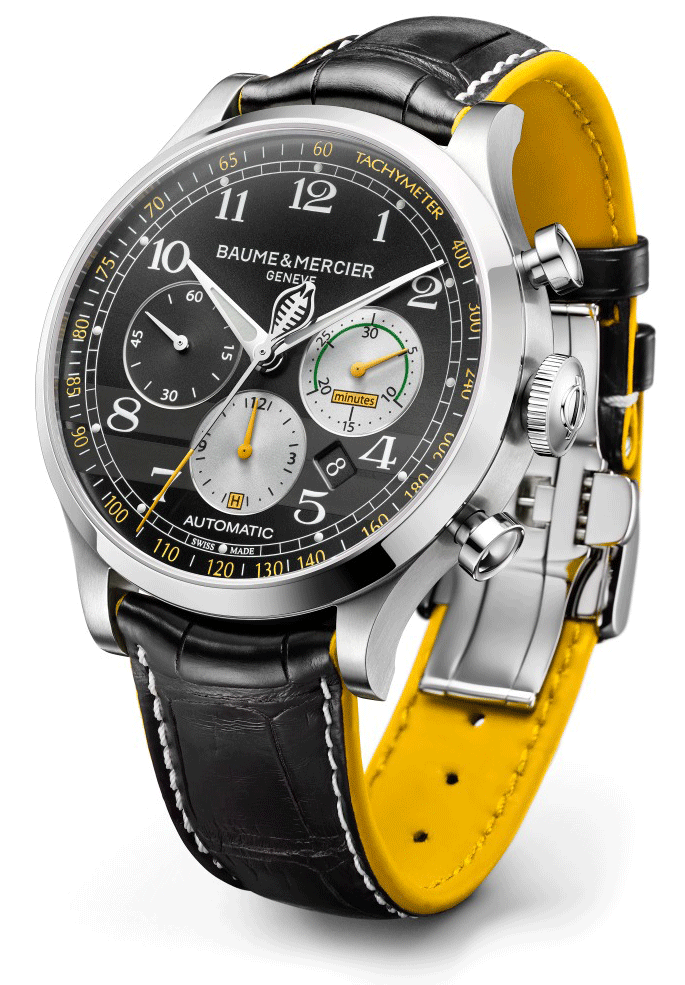 ---
LOOKING FOR MORE?
» Wixon Jewelers is an authorized dealer of Baume & Mercier watches.
» Read about Baume & Mercier's 1950's inspired Clifton Collection.
» Have questions about a particular timepiece, our availability or pricing? Ask Our Experts!