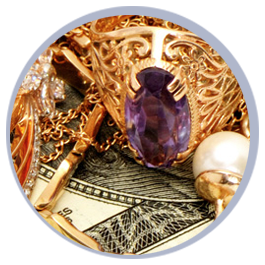 While many Minnesota jewelry buyers only buy scrap gold, we purchase a variety of items!
Selling Jewelry, Watches & Collectibles
Are you looking to sell your jewelry, watches or collectibles? We understand that selling jewelry or other family heirlooms can be an emotional and intimidating experience for many. Wixon Jewelers has been working with Minnesota residents for over 25 years and we understand this is more than a business transaction. Our staff of trained jewelry professionals, GIA Gemologists and estate buyers have the goal of providing our clients with the highest quality in jewelry and service. If you are deciding to divide a family estate, helping your parents with financial issues or looking to pass along their treasures to the next generation, we can help. With years of experience and a well-earned reputation, we employ a staff of trained jewelry and estate professionals who can help you navigate this process with consideration and respect.

What We're Interested In
---
Fine Jewelry
Diamond jewelry & gemstone jewelry items including costume jewelry.
Watches & Timepieces
Rolex, Patek Philippe, Cartier, Breitling, Omega, Tag Heuer & many more.
Vintage Collectibles
Toys, dolls, games, automobiles, music boxes, jewelry boxes, etc.
Diamonds
We purchase both loose diamonds and mounted diamonds.
Damaged or Unwanted Jewelry
Gold & silver necklaces, bracelets, chains, earrings, charms, etc.
Pocket Watches & Clocks
Vintage and antique pocket watches & clocks from a variety of brands
Currency & Coins
Paper money, tokens and rare & collectible coins (US or Foreign).
Artwork
Paintings, watercolors, old maps, vintage advertisements, etc.
Gold, Sterling Silver & Platinum
Scrap & dental precious metals including gold, sterling silver and platinum.
Political & War Memorabilia
Propaganda posters, medals, pins, awards, uniforms, political collectibles, etc.
…and more!
Contact us regarding items that aren't listed that you are interested in selling.
Click to see a complete list of jewelry, watches and collectibles we buy.
---
Our Consultation Process

Anyone in Minneapolis can offer to buy your gold. Here at Wixon Jewelers, we offer honesty and discretion as well as a fair valuation. Our assessment of a piece of jewelry is based on its intrinsic worth as well as its aesthetic value, desirability and workmanship. You can rest assured that we will give you a proper and thorough valuation of your items. No appointment is necessary but if you wish to schedule a private and confidential consultation feel free to contact us. Our buyers are available Monday through Saturday from 10AM until 5PM and our consultations never have any obligations to sell your pieces.
---
If you have questions or you would like to set up an private appointment, please fill out the form below.
---