Is Rose Gold Right For You?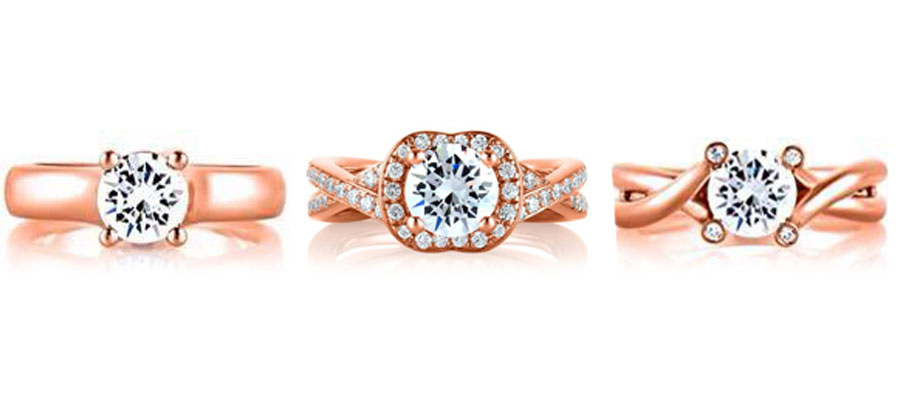 Question:
"My husband and I will be celebrating our 10 year anniversary this year and I would like to celebrate by redesigning my ring. Ten years ago I played it safe and selected a ring just like everyone else's and now I am ready for something different! I've been seeing a lot of rose gold in fashion magazines, but I am unsure if this is the right move for me. What do you think?"
-Rebecca L. | Eagan, MN
Amy's Answer:
Congratulations on your anniversary, Rebecca! I can't think of a better way to celebrate ten years than with a new ring! Personally, I am head-over-heels in love with rose gold! It looks fantastic with diamonds, gorgeous with color gemstones and so elegant on a great timepiece. Historically, this gold was dubbed "Russian Gold" after it originated in Russia during the 19th century. It became accepted all over the world in the 1920s and has recently witnessed an impressive comeback since its heyday during the retro period of the 30s and 40s.
I think that rose gold could be an incredible option for you! Here are five reasons to consider rose gold…
1. IT'S HERE TO STAY
Don't worry about this look quickly becoming passé. For the foreseeable future, I predict a rosy outlook for this pleasantly pink precious metal.
2. PLAYS WELL WITH OTHERS
The pink hue of rose gold works beautifully with all skin types, bringing out the blush tones of the skin. Rose gold adds warmth and marries well with color gemstones, especially the pink Spinel in this Wixon Custom pendant.
3. INCREDIBLE VERSATILITY
Rose gold is so versatile; you don't have to worry about changing over your entire jewelry wardrobe to match a new rose gold ring. In fact, the subtle tones of rose are ideal for mixing and matching and pair so well with other platinum and yellow gold pieces you currently own.
4. PERFECT FOR PAVE
I love rose gold pave! The great thing is that it doesn't have that "bling" effect that we see sometimes with platinum or yellow gold pave pieces.
5. STYLISH & TRENDY
Its understated elegance matches so nicely with the feminine styles and trends that we're seeing today.
---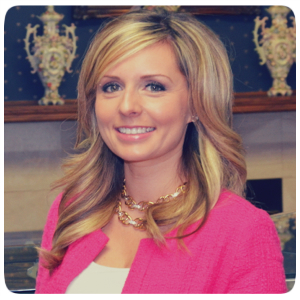 Amy shares her pearls of wisdom in her weekly column, Ask Amy. Her impeccable taste helps to select beautiful, current yet timeless looks for our clients in harmony with their own personal style. She believes that jewelry should have a story to tell about the person who wears it and is delighted to commemorate life's celebrations. If you have a question, just Ask Amy!