Oval Obsession
As of late, I've found myself to be obsessed with ovals. Their elongated shape is utterly feminine, and I know I'm not the only female infatuated with this new diamond darling. Much like a round shaped diamond, its brilliance is breathtaking. However, an oval diamond has the added benefit of displaying a larger size then the classic round. A round shape packs more of its carat weight beneath, where as an oval extends across the finger.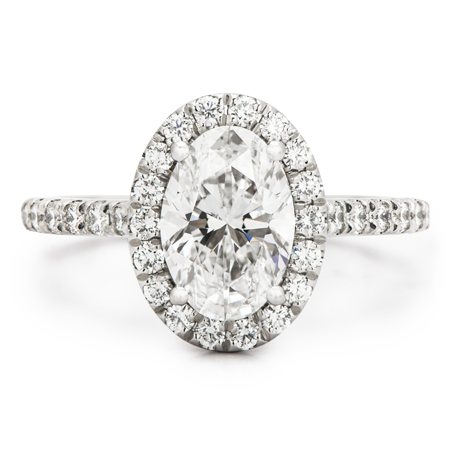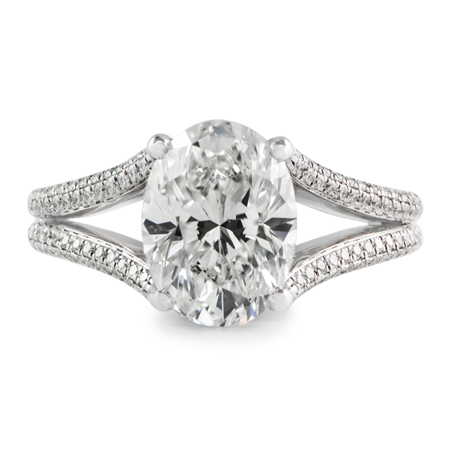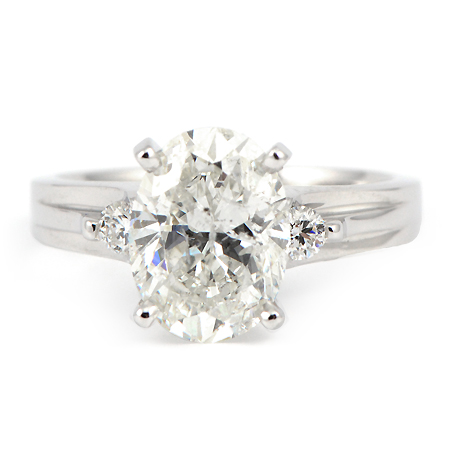 This shape is no temporary trend by any means. The first oval diamonds date back to the early 1400's. Rudimentary and rough, they weren't the brilliant beauties we now know today. The evolution to today's modern oval showcases the advances in technology and tools for diamond cutters. However, not all ovals are created equal. An oval cut to proper proportions and polished by a skilled diamond cutter is stunning. However, if the cut is less than ideal this shape will lose light, lack luster and display a dark bow-tie. A bow-tie is an area in the middle of a diamond where the light doesn't return and darkness is reflected instead as a result of less than ideal proportions.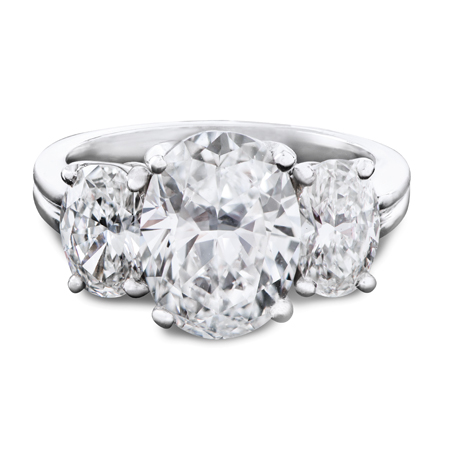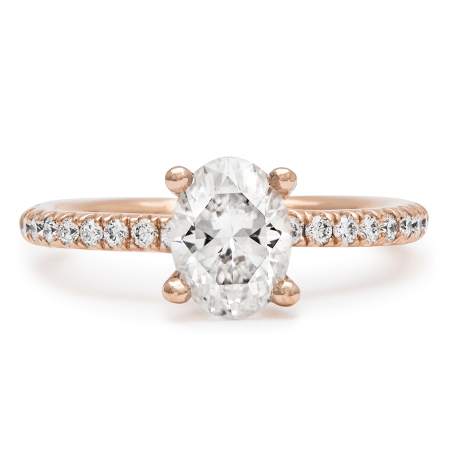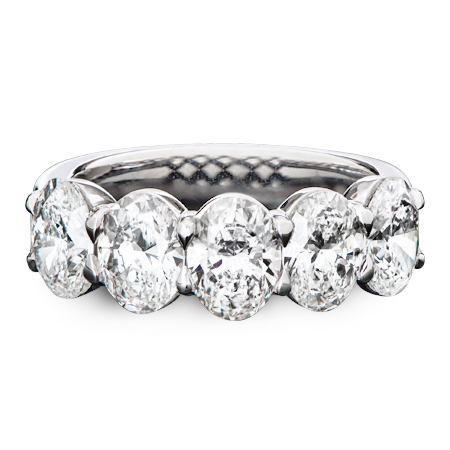 The oval's power-packed sparkle speaks for itself in both large and small sizes. It can be set in a simple solitaire or framed with a diamond halo and look gorgeous either way. A three-stone or five-stone ring with oval shapes adds a new twist to a timeless classic as a wedding or anniversary band. This is a shape that spans all generations and genres, making today's modern oval obsess-worth in a big and fabulous way.
---
LOOKING FOR MORE?
» Learn more about other fancy shape diamonds
» Read About: Engagement Ring Trends
» Browse Our Collection: Diamond Rings
---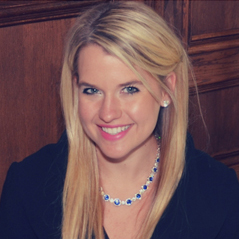 Jessica is our resident fashionista-in-chief and more formally our Diamond Department Manager. Helping guide our clients through life's big milestones by helping them find the perfect piece of jewelry to last a lifetime is what she loves best! She is a Graduate Gemologist who has been infatuated with jewelry since she was a little girl, spending countless hours at her grandmother's jewelry store. Have questions? Just Ask Jessica!
Join our eNewsletter
Be the first to know about tips, tricks and trends in jewelry
Oops! We could not locate your form.