THE WIXON JEWELERS
ROLEX SHOWROOM EXPERIENCE
As an Official Rolex Jeweler in Minnesota, we are proud to offer a complete selection of genuine Rolex timepieces. If you're looking to buy a new Rolex watch, visit us in Minneapolis and our Rolex experts will help select the timepiece that best suits you. If your Rolex is in need of repair, our on-site Rolex-trained watchmakers are able to offer a wide variety of services to repair your Rolex watch.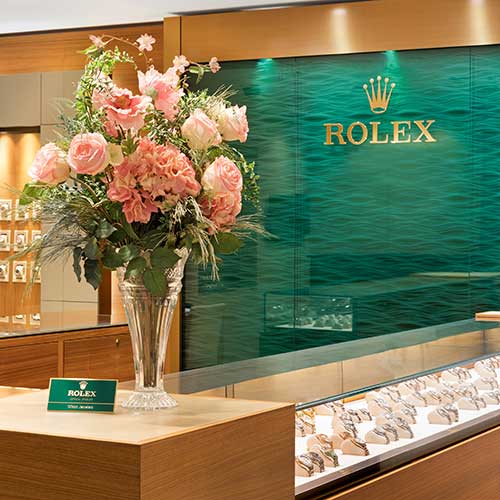 COMMITMENT TO SERVICE
We take pride in offering our clients an exceptional Rolex experience in our store whether they need service on their existing Rolex or are looking to buy a new Rolex watch. As a family-owned business built on the belief that our clients come first, Wixon Jewelers is dedicated to creating an all-encompassing experience for everyone who walks through our doors. When shopping for a Rolex watch at Wixon Jewelers, we promise that your experience in our store will be unlike any you have ever had.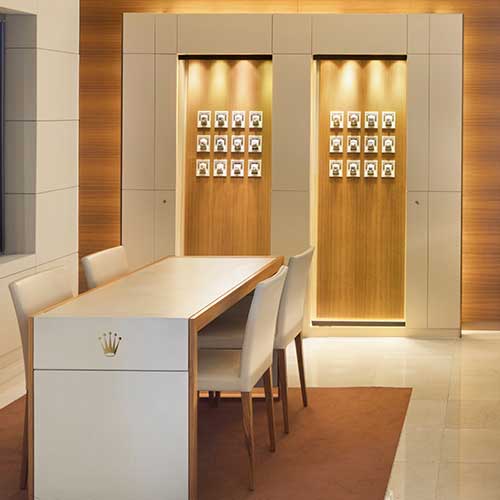 UNMATCHED ROLEX SELECTION
Rolex offers a diverse variety of luxury timepieces ranging from professional models such as the Rolex Daytona to classic watches like the Rolex Datejust. Featuring an impressive collection of both men's and women's Rolex watches, Wixon Jewelers is home to one of the largest Rolex selections in Minnesota. Whether you're looking to buy a Rolex Submariner, Yacht-Master or a Lady-Datejust, visit our showroom in Minneapolis to explore a unmatched selection of Rolex watches. As an authorized Rolex dealer in the Twin Cities, we only sell authentic Rolex watches.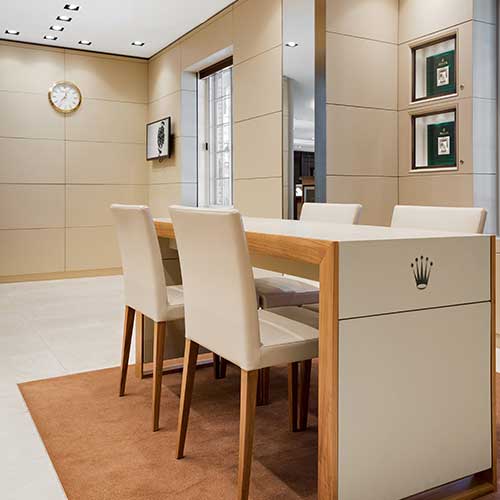 HIGHLY-TRAINED EXPERT STAFF
We are proud to have assembled one of the most highly-trained teams of Rolex professionals in the country. With over a dozen Rolex specialists on staff, you can feel confident in our team's knowledge and ability to answer any questions you have and treat you to an exceptional experience. Our expert staff look forward to guiding you through our expansive collections of Rolex watches for men and women. Whether you are celebrating a special occasion or a milestone in life, our trained watch specialists are here to bring special meaning to your important moments.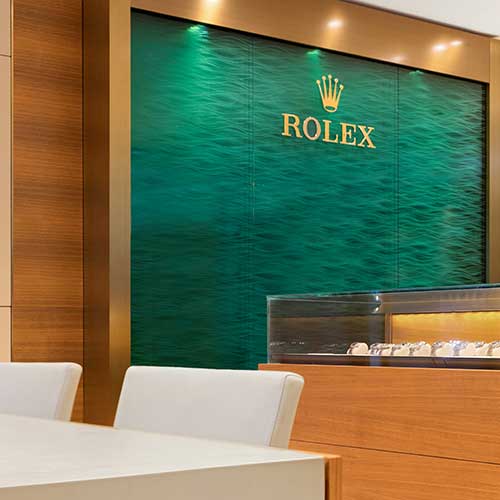 ON-SITE ROLEX REPAIR
Your Rolex is an enduring investment that will provide many years of enjoyment with proper maintenance. Wixon Jewelers is proud to offer a full range of services for your Rolex watch, completed on-site by our three Rolex-trained watchmakers. Our watchmakers have had extensive training from Rolex and have over fifty years of combined experience repairing Rolex watches. As an Rolex Authorized Service Center, our in-house repair center is equipped with genuine Rolex tools, equipment and parts, and we are held to Rolex's strict and exacting standards.
Keep exploring