Creative Marriage Proposal Ideas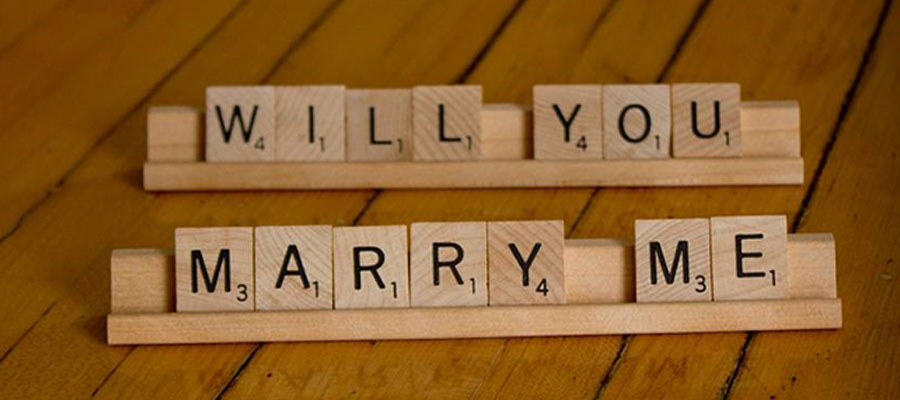 Question:
"I was at Wixon Jewelers last week and purchased a beautiful engagement ring, but I'm not sure how to present it to my girlfriend. Any ideas?"
-Brett A. | Rosemount, MN
Amy's Answer:
Let me start off by saying congratulations, Brett! We are elated that we were able to help you find the perfect engagement ring for your soon to be fiancé. You have done the hard part… you've found the perfect girl. Now it's time to find the perfect way to propose. I love hearing about how our clients have proposed; I've heard it all including romantic dinners, proposing at her favorite sporting event and even while skydiving! Here are a few creative ways to pop the question. I hope that these will help ignite your imagination as you formulate that PERFECT proposal.
FOR THE ADVENTUROUS
If you are the adventurous type, think of an activity that the two of you love doing together – mountain climbing, sky diving, swimming with the dolphins. I love this proposal while scuba diving! I would recommend bringing along a "stand in ring" for risky environments so that you don't risk losing the ring.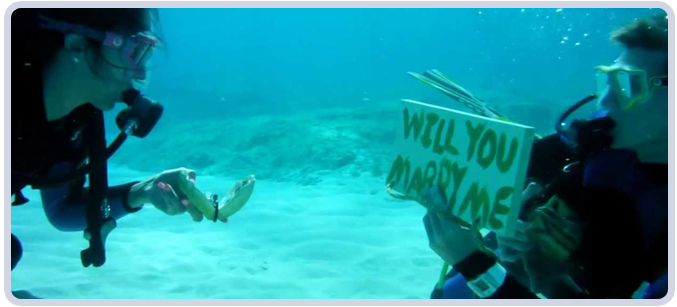 COZY GAME NIGHT
If the two of you love to play board games, this is the proposal for you. Incorporate your proposal into your favorite game, whether Pictionary or Scrabble, you are sure to be a winner!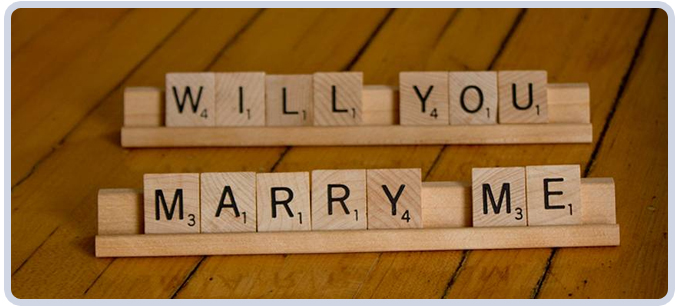 MAKE HER MELT
Let's face it, we all scream for ice cream. Ben and Jerry's can make you a personalized pint of the flavor of your choice for your proposal. Stick it in the freezer and wait for her heart to melt!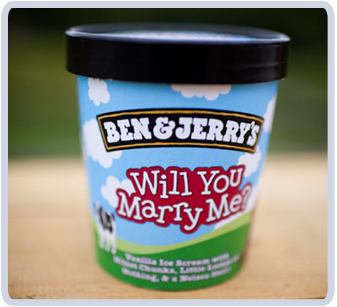 FLASH MOB
If you are looking for a fun and extravagant way to propose, you can't beat the latest craze of flash mob and lib-dub proposals. My favorite is Isaac's Live Lip-Dub Proposal video on YouTube. It makes me tear up every time!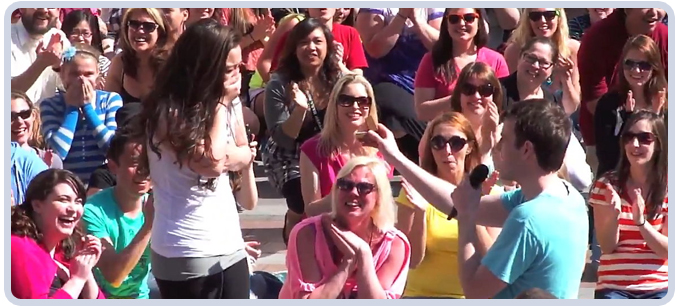 DON'T DO THIS
After the "Wendy's Milkshake" proposal a few years ago, I recommend keeping the ring out of food and beverages. It took an X-ray to convince this poor girl that she had swallowed her engagement ring.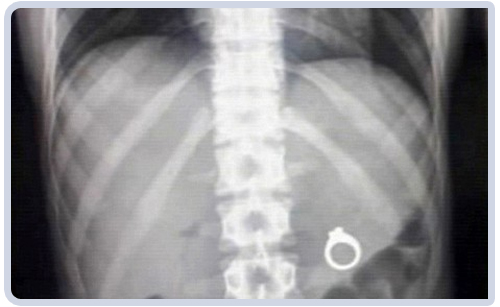 SIMPLE & TIMELESS
If none of these proposals appeal to you, then you may want to consider the traditional proposal on bended knee which is always a classic. Remember, however you propose, she will remember it for a lifetime and love her proposal. Because after all…she loves you!
---
---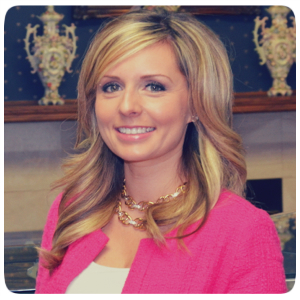 Amy shares her pearls of wisdom in her weekly column, Ask Amy. Her impeccable taste helps to select beautiful, current yet timeless looks for our clients in harmony with their own personal style. She believes that jewelry should have a story to tell about the person who wears it and is delighted to commemorate life's celebrations. If you have a question, just Ask Amy!