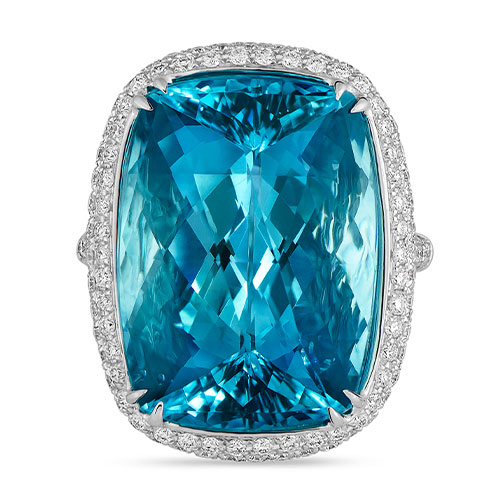 Brazilian Aquamarine Ring
The star of this amazing gemstone ring is a huge, 18.56-carat cushion-cut Aquamarine gem from Brazil set in an 18k white gold design. The gemstone is secured by double four-prong and is cut beautifully with a very large checkerboard cut. To add more sparkle to this beautiful ring 309 round brilliant cut diamonds, totaling almost two carats, are Pave set in the ring's frame and sides.
Explore Gemstone Rings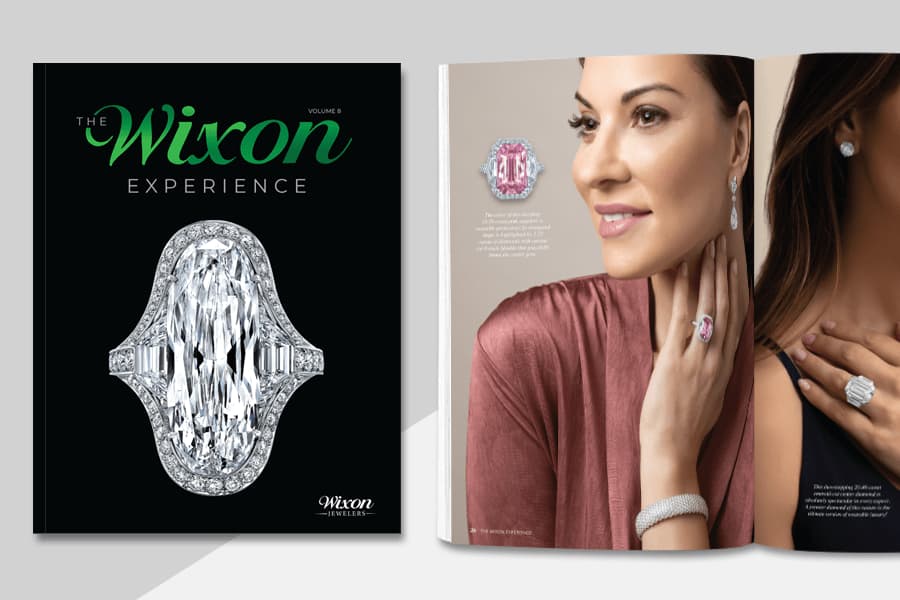 Explore the 2022 Lookbook
Diamonds, gemstones and timepieces are more than just the tangible– they are feelings and memories. They are a way to wear the moment and are designed to be a real expression of love and accomplishment. Our jewelry is not only beautiful, but it is made to be worn and become a part of you and your life.  We invite you to explore our lookbook and hope that  you will be just as inspired as us by what you see!
Explore Lookbook
Contact Our Experts With Questions