Hottest Styles in Engagement Rings
Question:
"I've wanted a new ring for a while now, but I haven't found anything that has really inspired me. What are some of your favorite styles that you would recommend me looking into?"
-Carla M. | St. Paul, MN
Amy's Answer:
Thanks for the question, Carla. There's a lot to consider when purchasing a new ring. It has to be the right look for YOU, especially since your ring is truly an expression of your style and personality. It also has to be well made, after all this is something you wear every single day. To get you started, here are a few rings I love. I invite you to stop by to find your favorite!
GRADUATED DIAMOND SHANKS
Perfect for those looking for a traditional ring with a modern flair, this Mark Patterson round brilliant diamond ring features round diamonds that gradually increase in size to the center diamond. The side of the ring is nice and open, allowing for the bottom portion of the diamond to be viewed.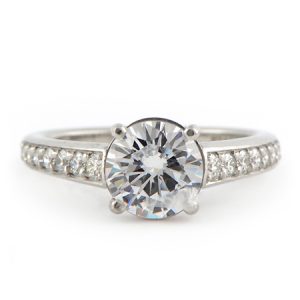 HEAVENLY HALO
One of the hottest looks right now are halo engagement rings. In this style, several smaller diamonds surround the center diamond, making it look even larger while producing an incredible amount of sparkle!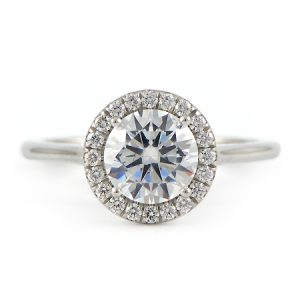 SYMBOLIC THREE-STONE
I love the symbolism of a three-stone ring…past, present and future! This JB Star engagement ring has a signature look and is a fresh take on the classic. The center oval diamond is perfectly accented by two half moon diamonds. If it's possible to have a favorite, this is it!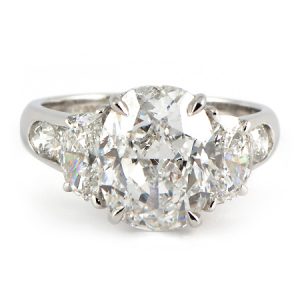 FASHION FORWARD
For the lady who prefers something fashion forward, this Claude Thibaudeau Asscher-cut diamond ring from the Pure Perfection Collection is an extraordinary design that you'll be sure to love. If you like the look of this piece, you must see the entire collection!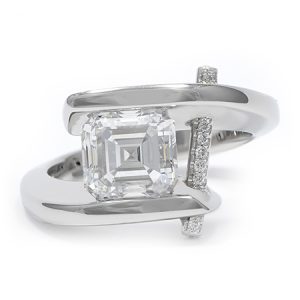 ROSE GOLD
I just can't say enough about rose gold! This ring by A.Jaffe perfectly marries rose and white gold together for one spectacular ring. I can't wait to see what they send in for the show!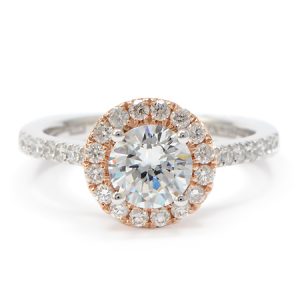 FANCY COLORED DIAMONDS
Fancy yellow diamonds are a perfect choice if you are looking for a ring with that extra wow factor. These fancy yellow diamond rings in halo settings are gorgeous!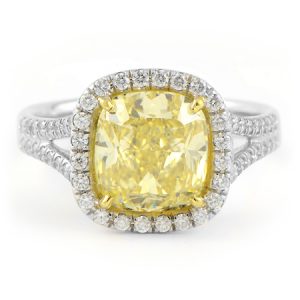 ---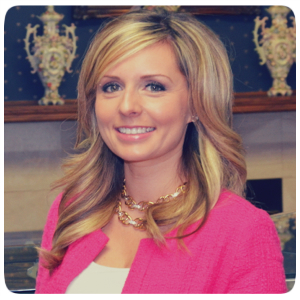 Amy shares her pearls of wisdom in her weekly column, Ask Amy. Her impeccable taste helps to select beautiful, current yet timeless looks for our clients in harmony with their own personal style. She believes that jewelry should have a story to tell about the person who wears it and is delighted to commemorate life's celebrations. If you have a question, just Ask Amy!