Horological Artistry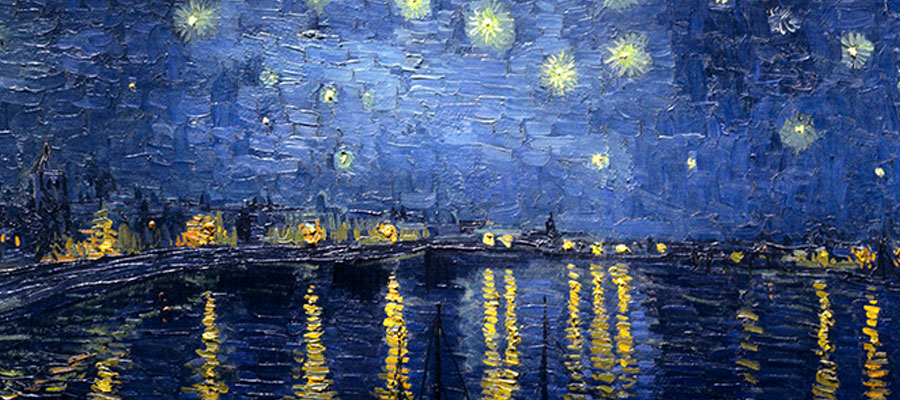 Jaeger LeCoultre has been delighting connoisseurs of fine watchmaking since its founding in 1833. The inventive spirit of the founder, Antoine LeCoultre, lives on through the talent and inspiration of the artisans at Jaeger LeCoultre whom create collections that are as surprising as they are sophisticated. A testament to this creative passion is the Master Grande Tradition à Répétition Minutes, which exemplifies the powerful ties cultivated by the manufacture's rare and exceptional skills. This remarkable creation combines the genius of Van Gogh with the richness of the minute repeater function.
AGELESS ARTISTRY
The inherent appeal of the Master Grande Tradition à Répétition Minutes is magnificently enhanced by the presence of a miniature enamel painting on its dial paying an eloquent tribute to Van Gogh's Starry Night Over the Rhône. Stroke by stroke, a master enamellist reproduced the heart of this iconic masterpiece and the magic of Van Gogh's night sky in minute detail onto the dial. Each color is applied with painstaking detail and must be fired in a kiln and cooled before proceeding. After countless hours of meticulous work, the timeless intensity of the deep, dark colors is sealed by Grand Feu enamel. This time-honored decorative art captures the depth and allure of the full-scale painting on a miniature scale with intense hues. Since each dial is painted by hand, every single dial is unique. By slightly tilting the timepiece under any source of light, a range of color variations and unsuspected nuances are revealed.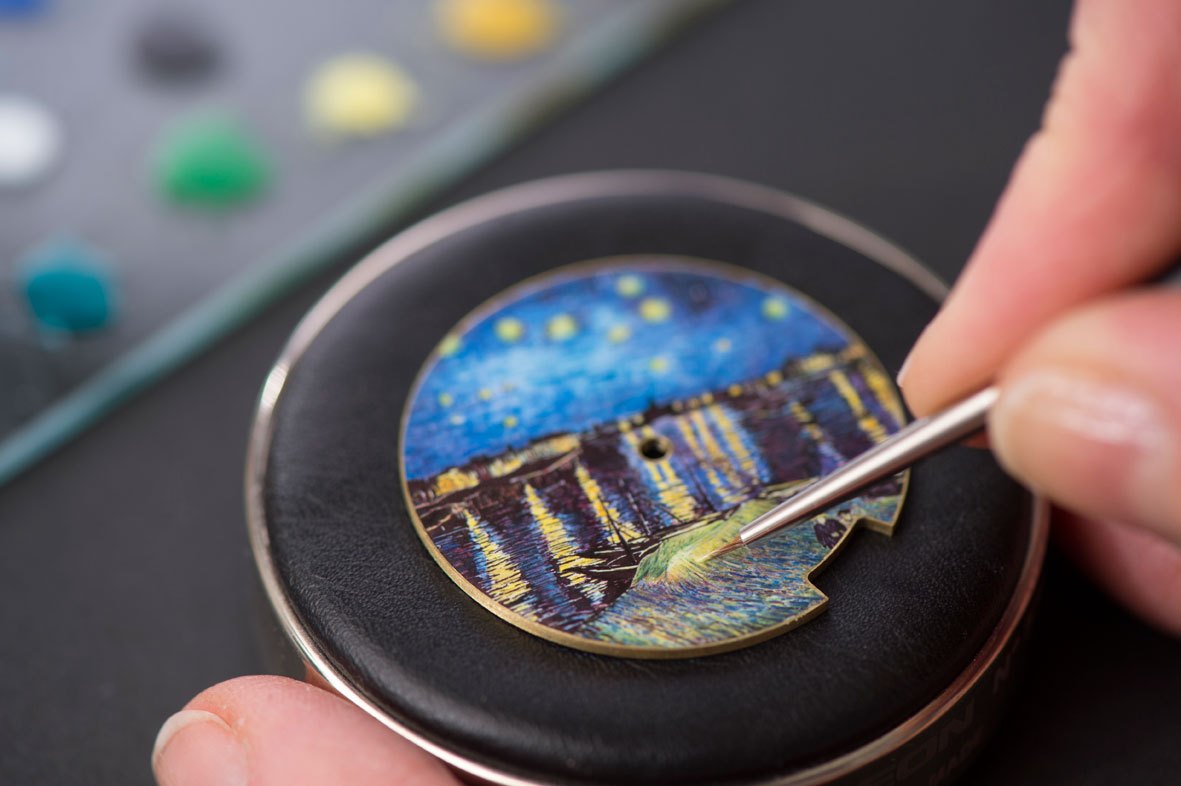 Wielding brushes as thin as a needles, enamellists embody the artistry of an expert painter with the precision of a Swiss watchmaker.
SPECTACLE OF SOUND
The intricate dial and impressive movement are housed in a 39mm pink gold case. An optimal choice for case material, pink gold resonates acoustics better than any other metal. The case and bezel have been delicately worked to allow the beauty of the sound and the visual spectacle to develop to its fullest without disturbance. Endowed with major innovations including trebuchet hammers and crystal gongs, the minute repeater produces a pure, rich sound with great intensity. The steady, lingering notes are a delight to the ears. The model is suited for lovers of art and music, and presented in a limited series of 18 pieces. 
---
LOOKING FOR MORE?
» Wixon Jewelers is an authorized dealer of Jaeger LeCoultre Watches
» Browse our Watch Collection
» Have questions about a particular timepiece, our availability or pricing? Ask Our Experts!