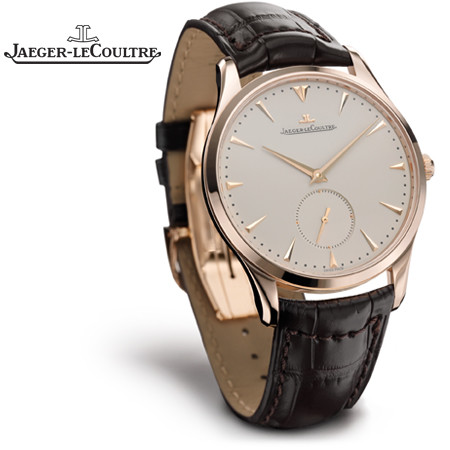 Jaeger LeCoultre
Jaeger LeCoultre is a prestigious manufacturer of luxury watches for men and women. They have earned their reputation as a premier Swiss watch brand by a commitment to crafting amazing timepieces that would be coveted by enthusiasts around the world. It all began in Switzerland in 1833 when Antoine LeCoultre opened a workshop designed to build high-quality timepieces. This horological visionary forever changed the world of watchmaking when he invented a system that utilized a button to change functions of watches rather than using a key.
With each passing year, Jaeger LeCoultre has evolved and perfected their watchmaking processes which continues to amaze and stun watchmakers. In 2009 they revealed the Hybris Mechanica a Grande Sonnerie, which is one of the world's most complicated timepieces employing 26 masterful complications.
Their amazing collection of men's and women's watches may have changed since the days of Antoine LeCoultre but innovation, quality craftsmanship and utter beauty are still elements possessed in each and every one of their timepieces. Jaeger LeCoultre has 398 registered patents regarding cases and internal watch systems including the spherical tourbillon. This commitment to innovation has enabled Jaeger LeCoultre to craft their watches with the technical prowess and aesthetics that you are proud to wear on your wrist.
Jaeger LeCoultre Watches for Men | Jaeger LeCoultre Watches for Women