Patek Fun Facts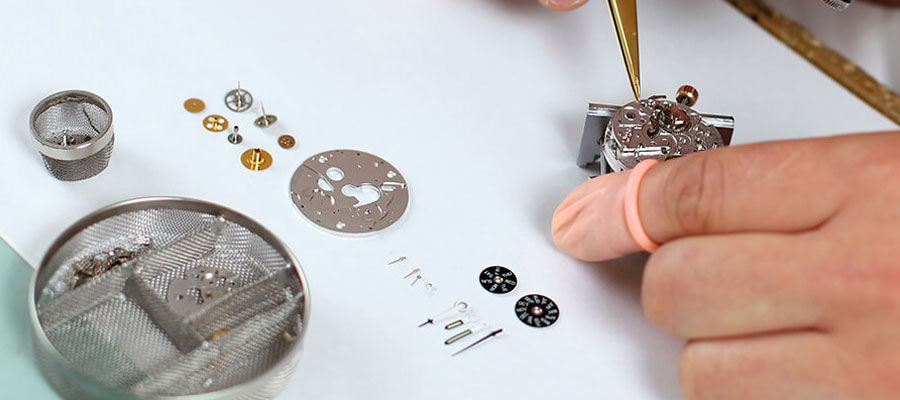 Last year I had the privilege of being Patek Philippe's guest for a week in Geneva, Switzerland. There was so much incredible information, but I will try to cherry pick some things that might interest you.
THE DIAL
The color of a Patek Philippe dial is a science. Patek has an expert chemist, only a few at his level in Switzerland. In one day he can have 4 variations of color in his baths depending on the time of day and humidity, so he has to constantly adjust. If there was a group of dials that came out a little different for a particular model, people would go crazy trying to buy one, for the rarity, so it is critical that all dials are exact.
THE PROCESS
There are between 50 and 100 steps to make an average dial. A dial has between 12 to 20 bath treatments.
THE CASE
In Perly, they make the cases and bracelets. Polishing a single case, which houses the movement, takes on average 1 ½ to 2 hours. Platinum cases average 4 hours.
THE BRACELET
All bracelets are hand polished. The Nautilus bracelet for example takes a tremendous amount of time. Each link is cut out 1 at a time and it takes 6 minutes and 45 seconds per link to cut. It is then hand assembled and takes a whopping 7 hours to hand polish one complete bracelet!
THE MOVEMENT
The production of a single movement's components, depending on its complexity, requires the expertise of highly skilled people and involves 1,200 to 1,500 individual steps.
THE TIME
It takes 3 to 5 years of research to develop a new model.
THE PEOPLE
1,035 employees are involved in the production of 1 timepiece!
---
Check out our a selection of our collection of Patek Philippe watches!
---
---