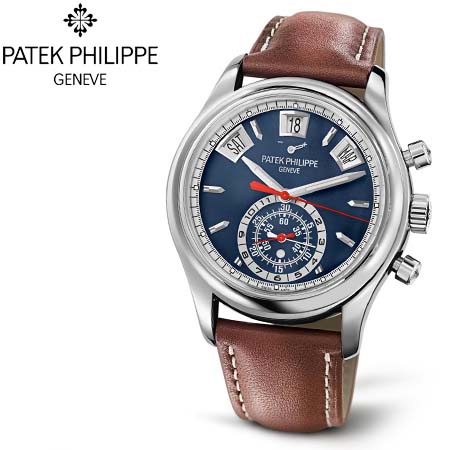 Patek Philippe
Long revered as the best luxury watch brand, Patek Philippe lives up to this distinction through precision engineering, quality craftsmanship and continuous innovation in their watchmaking processes. They are so well regarded that they developed their own certification process that is solely used to grade their own timepieces. This level of excellence may fall short in other manufactures, but Patek Philippe views this as the status quo; nothing less than perfection is accepted in the creation of their legendary watches.
Patek Philippe is the oldest independent family-owned Swiss watch manufacturer, designing and building the finest timepieces in the world since 1839. Their watches are elegant and timeless, which often times makes them treasured family heirlooms that are passed down and worn proud from generation to generation. For many Patek owners, their watch is more than a device for telling time, it is a beloved piece that is rich with honor and infused with memories.
The attention that is paid to the design and assembly of each Patek Philippe watch is unprecedented in each step of the process; from manufacturing each component of the watch in-house to the creation of some of the most advanced and technical complications in modern horology. To own such a distinct timepiece is an honor; many of Patek Philippe's exclusive watch collections are crafted in small series of limited production watches.
---
Patek Philippe Watches for Men | Patek Philippe Watches for Women
---
As the only authorized Patek Philippe dealer in Minnesota, Wixon Jewelers is proud to offer an impressive selection of Patek Philippe watches for both men and women. However, our website only displays a small portion of our collection, please contact us regarding availability and for more information. You can also visit Patek Philippe's website to view their full collection.