2014 Color of the Year: Radiant Orchid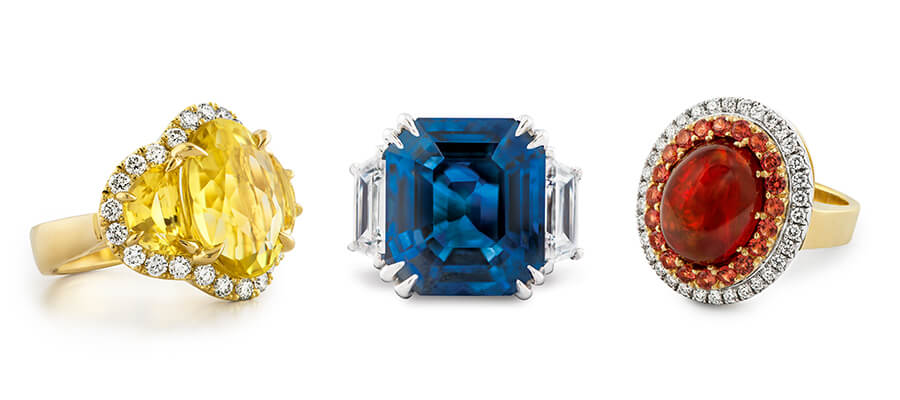 If you haven't heard, Radiant Orchid is Pantone's Color of the Year for 2014! We bid goodbye to 2013's Color of the Year, the rich and vibrant Emerald, to enter an enchanting harmony of fuchsia, purple, and pink undertones. Meet 2014's Radiant Orchid! According to Pantone, "Radiant Orchid inspires confidence and emanates great joy, love and health. It is a captivating purple, one that draws you in with its beguiling charm." Radiant Orchid is a very versatile shade because it is a blend of both cool and warm tones. This means it will look great with a wider variety of hair colors and skin tones. If you missed out because Emerald green did not flatter your complexion, you should positively glow under the orchid! The other great news is that Radiant Orchid pairs well with a multitude of colors. If you are a lipstick lover or nail polish maven enjoy Radiant Orchid's sister colors of lavender, purple, and pink. Does your home need a little lift? Radiant Orchid is a great accent to hunter green, turquoise, and teal. A splash of orchid also re-energizes neutrals such as gray, beige, and taupe. In the gem world, there are a variety of gemstones to choose that feature this stunning color. captivating Kunzite, magnificent Morganite, tantalizing Tourmaline, sensual Spinel or the attractive Amethyst.
Spring 2014 Color Report
Pantone also released their Spring 2014 Fashion Color Report which outlines their picks for the colors to wear in Spring 2014. Here are some of my favorite pieces that feature some of the hottest colors for the upcoming season!
DAZZLING BLUE
"A scintillating, polar opposite to Placid Blue. Surprisingly, these strong, vibrant colors also pair well across the palette." This color is beautifully represented in this Blue Sapphire Ring.

PLACID BLUE
"Like a picture-perfect, tranquil and reassuring sky, induces a sense of peaceful calmness." Pantone's Placid Blue is reminiscent of the soft color of this Cornflower Blue Sapphire ring.

HEMLOCK
"A summery, ornamental green provides a decorative touch that is very different from the greens of recent seasons." The unique green color of Hemlock is apparent in this Beryl gemstone ring.

CELOSIA ORANGE
"An optimistic, spontaneous hue. Pair Celosia Orange with Violet Tulip for a captivating vision, much like the setting summer sun." Celosia Orange has a strong personality and color, just like this Spessartite Garnet pendant.

FREESIA
"A blazing yellow that is sure to illuminate wardrobes this season. A tropical, floral-inspired shade." Freesia is an intense yellow that can be seen in this Fancy Yellow diamond ring.

CAYENNE
"A high-pitched red, adds a dash of spicy heat to neutrals." If you love the rich red color of Cayenne, check out this Spinel pendant.

RADIANT ORCHID
"A captivating harmony of fuchsia, purple and pink undertones, Radiant Orchid emanates great joy, love and health." As the Color of the Year, Radiant Orchid emanates the same glorious color as this Pink Sapphire pendant.

---
Join our eNewsletter
Be the first to know about tips, tricks and trends in jewelry
Oops! We could not locate your form.
---