Hoprah's Favorite Things: Health Edition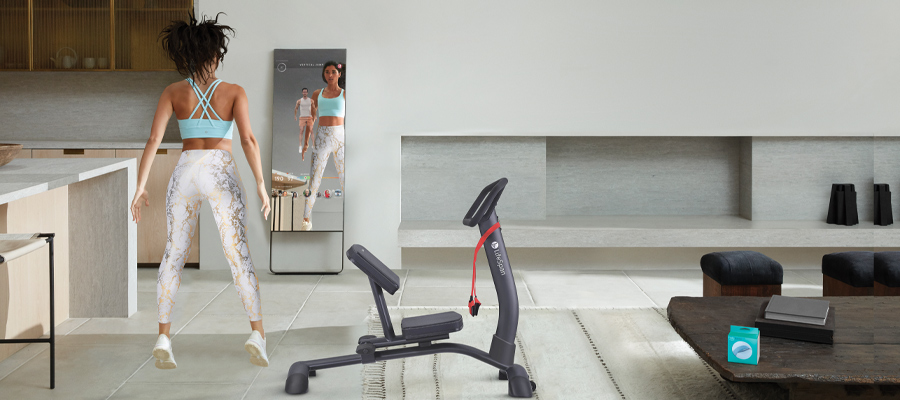 What do media mogul Oprah Winfrey and I have in common, aside from the fact that I added my H to the front of her name? We both have a long-standing relationship with exploring current fitness trends and health initiatives. For years, Oprah has shared with her followers some of her top takeaways and tips. While my experience with fitness and nutrition isn't quite as well-versed, like many, I've spent the last two years working on my gym routine almost exclusively from home. My current health priorities are being able to feel good chasing my kids around, prioritizing sleep, and spending my time working out efficiently. These are a few of my favorite health-related product to take your at-home gym routine to the next level.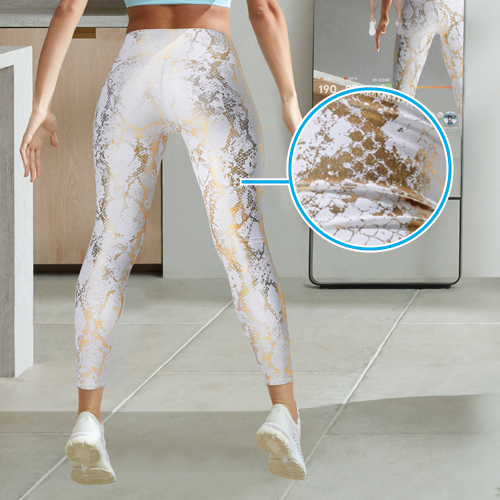 While not as well-known as Lululemon and Athleta, I swear by my Carbon38 leggings. It takes a lot to impress me with this sort of thing, but these leggings have become such a game changer with my workouts. Once on, they stay perfectly in place without being too constrictive. They wear effortlessly for a variety of activities from running and kickboxing to yoga and Pilates. The material is breathable and stretchy, and I love that they offer a multitude of fashionable prints and colors with matching or complimenting tops. Carbon38 acts as a curator for an assortment of active wear companies, but my favorite leggings are part of their in-house brand.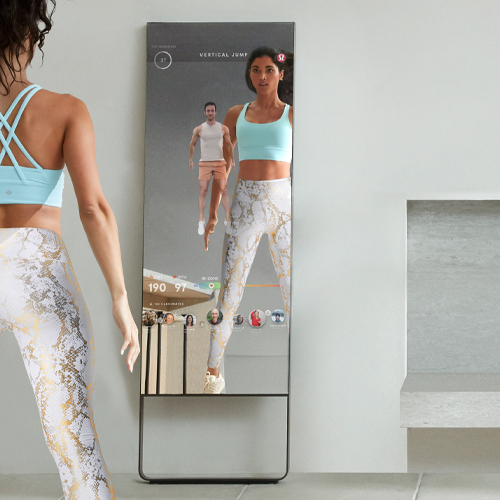 With its small footprint and sleek styling, Mirror is inarguably one of the most sleek and effective pieces of gym equipment I've ever owned. I can stream a variety of different beginner to expert level classes lead by certified top trainers that range from five minutes to an hour. New live classes are added daily, and there is a library of hundreds of on-demand programs to choose from as well!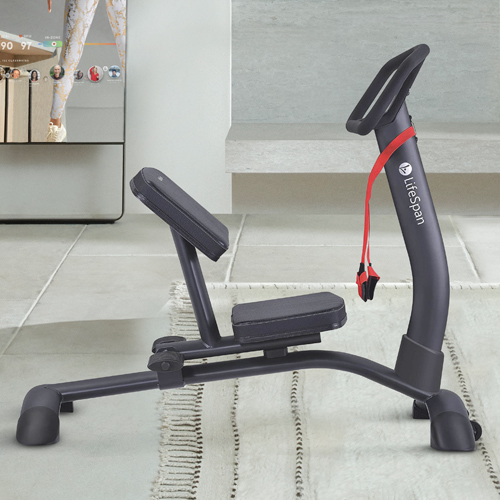 This stretching machine is the latest addition to my home gym, and has become the one piece of equipment I can't imagine being without. Stretching to improve flexibility has so many benefits. It keeps your body strong, helps relive chronic pain, reduces injury and helps maintain joint range of motion. A stretch machine as versatile as this can also help enhance your performance in a range of sports that involve controlled movements, such as martial arts, golf, tennis, baseball and more.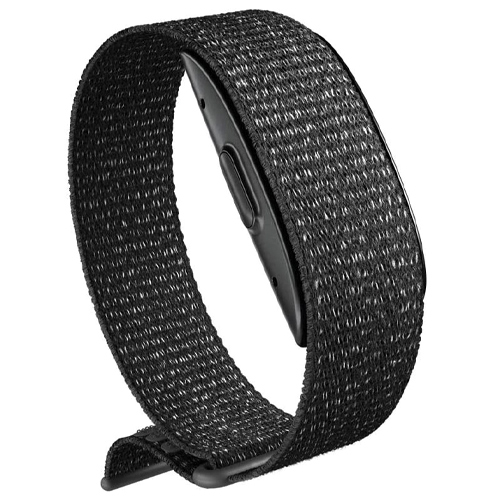 The Amazon Halo can track fitness activity and quality of sleep. What takes it to the next level is the rest of its features. Through the band and app, you can also track body fat percentage, voice tone analysis to identify stress levels, and it even offers a variety of different workouts to try as well. For me, I use it mainly to make sure I'm moving enough throughout the day by tracking my overall activity score. I also routinely check-in on my sleep score since prioritizing sleep has become such an important aspect of my overall picture of health.
---
See the full issue of The Wixon Experience 2021 | Volume 8
---
Looking for more of Hoprah's Favorite Things?
---