Ear Candy: How To Choose Your Next Pair of Earrings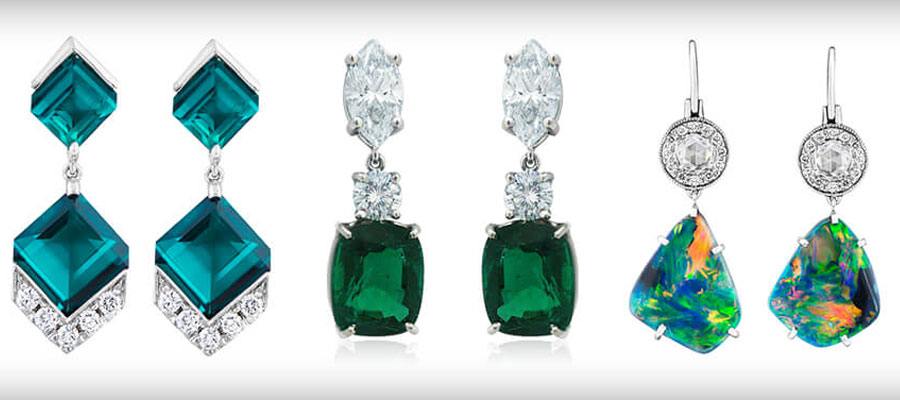 Question:
"I am looking to treat myself to my first pair of nice earrings and can't decide what style I should choose. Can you offer any advice on trends in earrings and what earrings I should have in my jewelry box?"
-Lisa R. | Eau Claire, WI
Amy's Answer:
Great question, Lisa!  I love earrings– they are one of the most essential parts of any jewelry wardrobe. Many women wouldn't dream of leaving the house, much less going to a party or other social gathering without them. Just as they do in clothing, jewelry trends can quickly come and go, but certain styles seem to have endless staying power. Here are a few gorgeous earring styles that are sure to have your ears dressed in the loveliest of fashion for seasons to come.
DIAMOND OR GEMSTONE STUDS
Stud earrings are classic, simple and chic and they are my go-to earring of choice. They fit snug to the ear and beautifully showcase a diamond or gemstone with ease and elegance. Every woman should own a great pair of studs. Whether you prefer diamonds or color gemstones, this is the "little black dress" of earrings! Here are a few of my favorites…
---
DIAMOND HOOPS
Diamond hoops are a polished way to accessorize any outfit. With a variety of sizes and shapes, you are sure to find the perfect pair to flatter your personality and face shape.  My personal favorites are inside/outside diamond hoops.  I recommend going one size larger than you normally would…they tend to shrink over time.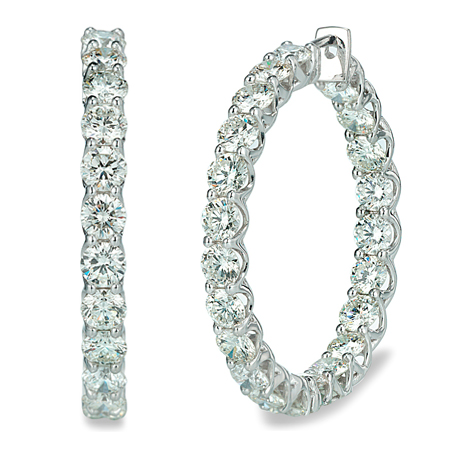 ---
ADD A BURST OF COLOR
Take a gander at your closet; what color do you see the most? (For me, its black or pink.) Select a pair of earrings that are predominantly the color that appears most in your closet. You can choose whatever style you like best! I also like to pair complimentary colors together (think opposite sides of the color wheel). I love the bright pop of mint green when I'm wearing pink! This trick works wonders for eye colors too. Here are a few of my favorites…
---
YOUR PARTY PARTNER
Even if you don't dress up often, every woman should have a pair of what I call "Party Earrings", an essential piece of jewelry for special events. Whether chunky or dainty, this is an earring (usually of the dangly variety) that makes you feel great and is sure to turn a few heads. Here are a few of my favorites…
---
TRY THEM OUT
I invite you to stop by and explore these styles in person. I firmly believe that you must try on earrings to get a feel for what speaks to you and your individual style.
---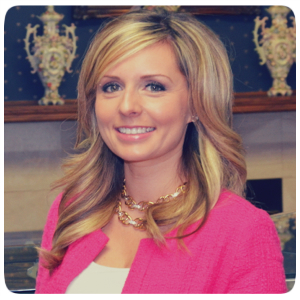 Amy shares her pearls of wisdom in her weekly column, Ask Amy. Her impeccable taste helps to select beautiful, current yet timeless looks for our clients in harmony with their own personal style. She believes that jewelry should have a story to tell about the person who wears it and is delighted to commemorate life's celebrations. If you have a question, just Ask Amy!