Cosmic Couture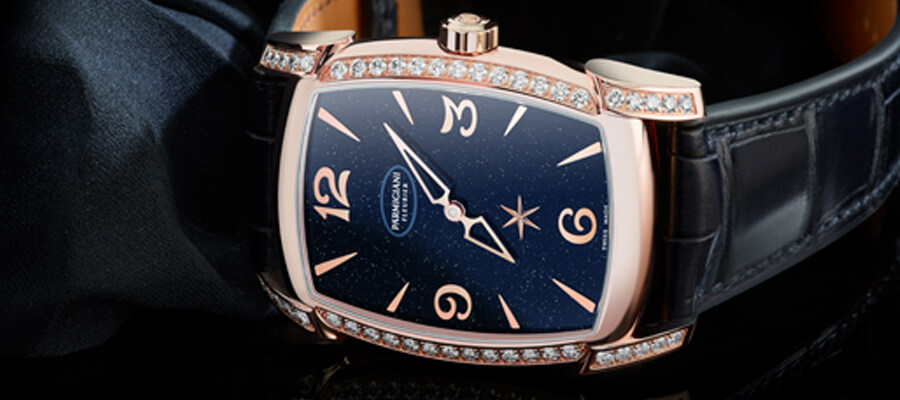 In astronomy, the term "nova" refers to a star that suddenly becomes very bright. This phenomenon aptly describes the gleaming intensity of Parmigiani Fleurier's newest creation. Overflowing with striking elegance, the Kalparisma Nova Galaxy lives up to its interstellar namesake by incorporating aventurine glass, a highly sought-after material that is scattered with metal inclusions.
A Galaxy in the Glass
As with many great inventions, the creation of aventurine glass was a lucky twist of fate. In 18th-century Italy, a glass blower made a chance discovery when he accidentally spilled copper shavings into molten glass. He christened this new material "aventurine" after the Italian expression "a l'avventura," which translates to "by chance." Pioneers in innovative watchmaking techniques, the artisans at Parmigiani Fleurier interspersed particles of midnight-blue glass with golden copper inclusions to enhance the dial's composition and evoke the shimmering nature of a starlit sky. The delta-shaped hands are skeletonized to better reveal the celestial display and to enhance the watch's delicate femininity.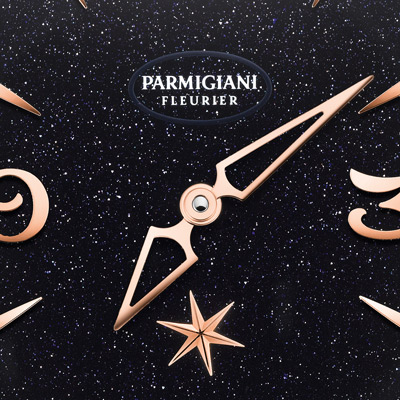 Inspired by the Skies
A signature element of the Kalparisma collection is its small seconds display at six o'clock. For this limited-edition timepiece, it takes the form of a delicate rose gold star that performs one revolution per minute—a graceful blend between a watch function and a marvelous decoration. This little star has found its ultimate place at the heart of an entrancing dial designed to represent the galaxy.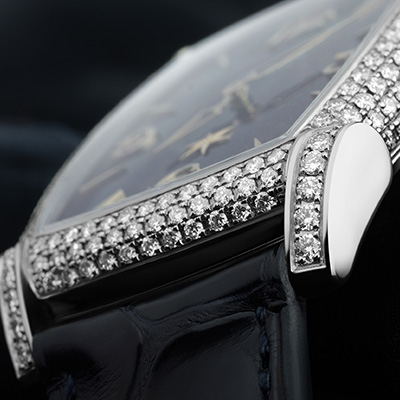 Twinkle, Twinkle, Nova Star
Shimmering with the light of a thousand stars, the Kalparisma Nova Galaxy's entire case is adorned with diamonds. Each stone is carefully selected by a master stone-setter to ensure a graceful progression of smaller diamonds on the edges of the case that gradually increase in size as they near the case's curves. A total of 182 diamonds adorn the white gold case, harmoniously enriching the dial's mesmerizing constellation. Limited to an exclusive worldwide release of only 28 total pieces, the Kalparisma Nova Galaxy is coveted not only for its beauty, but also its rarity.
---
LOOKING FOR MORE?
» Have questions about a particular timepiece, our availability or pricing? Ask Our Experts! » Wixon Jewelers is an authorized dealer of Parmigiani Fleurier Watches » Learn about Jaeger-LeCoultre's Polaris Collection
---
Join our eNewsletter
Be the first to know about tips, tricks and trends in jewelry
Oops! We could not locate your form.