Aaron In The Wild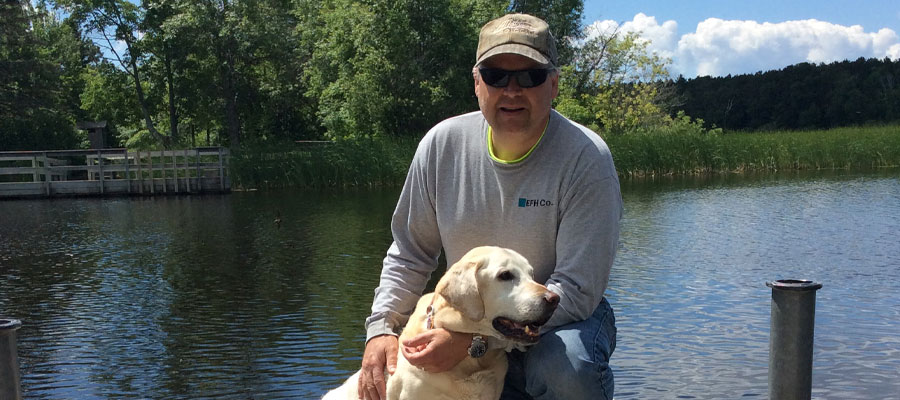 You may not recognize him without the suit! While Aaron is formally our Watch Manager, he holds another important position at our store—resident outdoorsman.
Q. Rumor has it, your wife cleans all your fish. Is that true?
A. My mother cornered her early in our relationship and advised her, "Never clean a fish. If you do it once, you will be doing it the rest of your life." She catches more fish and larger fish than I do, but I remain the official fillet creator at our house.
Q. Do you have a favorite spot/place to fish or favorite fish?
A. My favorite spot to fish is at the helm of my old Lund boat. Most fisherman never reveal a good fishing hole. If they do, be skeptical. There are many species I love to fish but if I had to pick a favorite, it would be the elusive walleye. The walleye is a challenge to catch as well as great table fare, especially for breakfast. I prefer it pan fried in olive oil with a light breading and a sunny side up egg on top.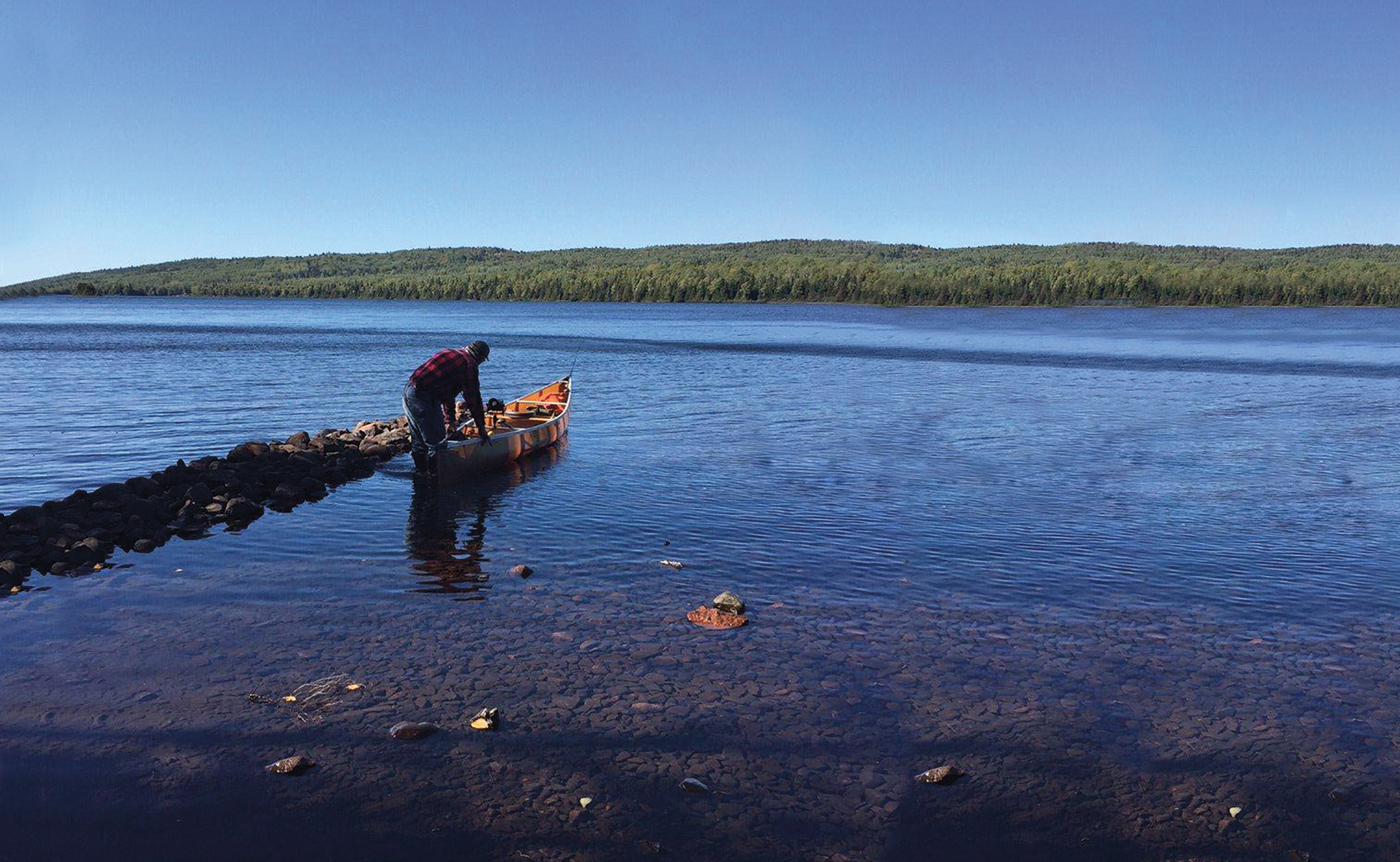 You may not recognize him without the suit! While Aaron is formally our Watch Manager, he holds another important position at our store—resident outdoorsman.
Q. Where did you get your passion for fishing?
A. My parents and grandparents both loved to fish. My parents were school teachers so we spent summers at the lake. Fishing was in my blood early in life just like my passion for timepieces. My grandfather worked for the Northern Pacific Railroad in the 1940's and 1950's, when fine mechanical timepieces were highly coveted. Lives depended on absolute accuracy in those days. He passed his desire for timepieces down to me as well as fishing.
Q. Are you one of those guys where fishing trips equate to staying in high end lodges?
A. I would like to say yes, but my wife or one of my fishing buddies may see this article so I will be honest. I enjoy roughing it when I am in the great outdoors, this means different things to different people. Accommodations are typically minimal for us. My wife loves to camp in the back of our truck which we call "The Silverado Motel."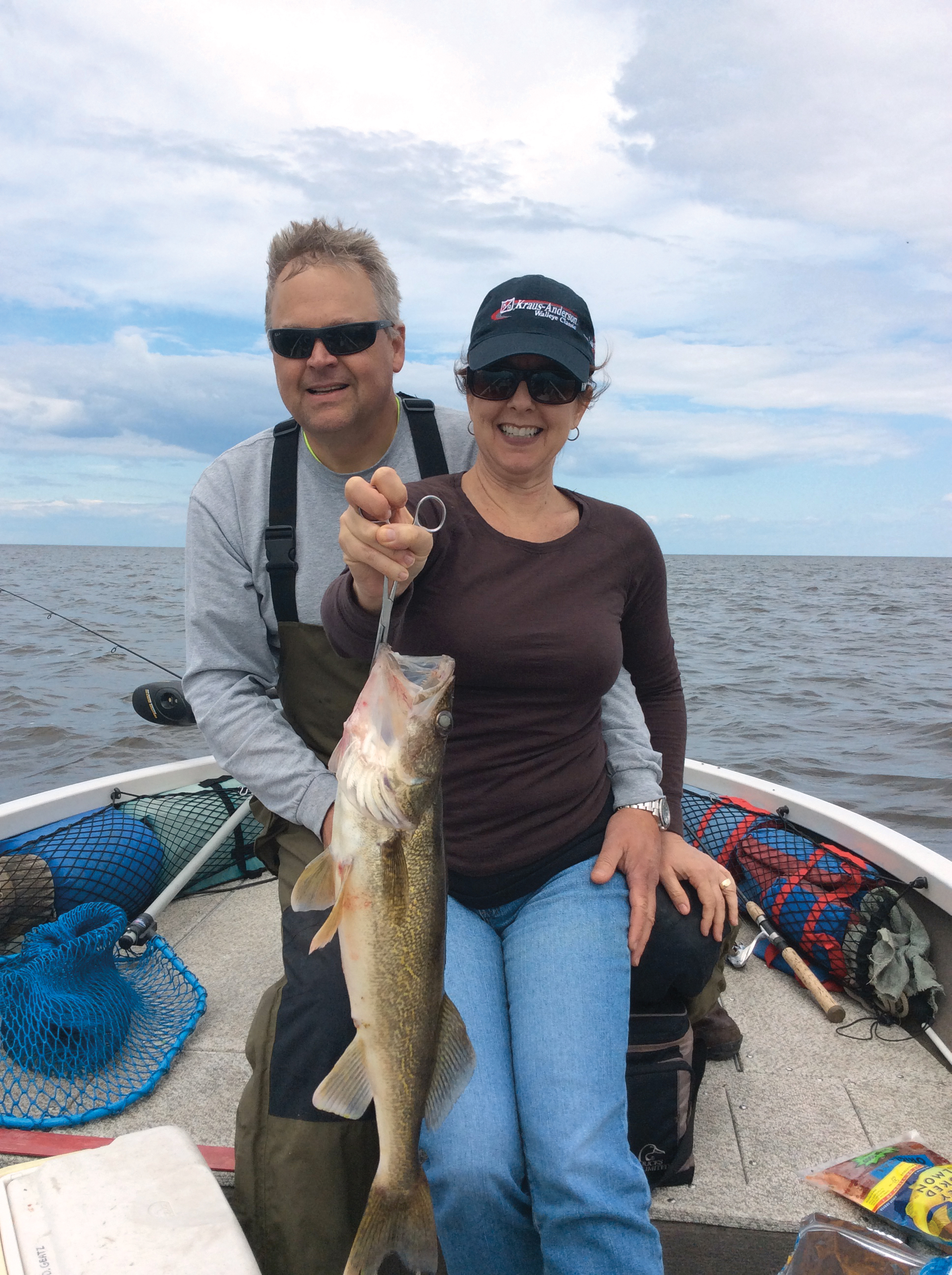 Q. Do you have any advice for people that may be interested in the outdoors?
A. In Minnesota you need to invest in good equipment and don't make excuses. You can always look at the weather and talk yourself out of doing something outside. Some of my best outdoor experiences have been in the harshest weather Minnesota can dish out.
Q. Do you have any special equipment that you always include in your outdoor endeavors?
A. Yes, I am rarely in the outdoors without my favorite headlamp, some dry matches, and my Stainless Steel Rolex GMT. We all have a phone to give us our time and info but electronics in the outdoors are not always reliable due to moisture and battery failure etc. A quality mechanical time piece is reliable, waterproof, shock resistant and can be used as a compass, which many people don't know. In my opinion, the best time of the day to be in the outdoors is at sunrise and sunset. It is nice to glance at your wrist to see how much time before sunset rather than digging in your pack in the rain or snow to find your phone and risk dropping it in the ice-fishing hole. I have one phone at the bottom of a Minnesota lake and I suspect I am not the only one.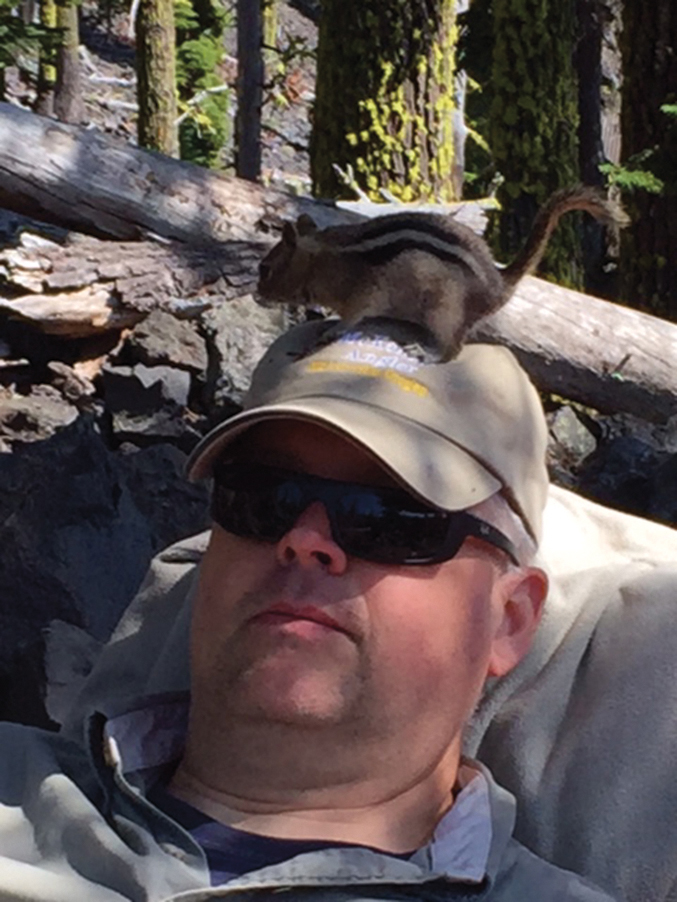 Whether walleye fishing with his wife or communing with the friendly locals, you're sure to find Aaron enjoying the beauty Minnesota has to offer every chance he gets.
---
LOOKING FOR MORE?
» Hottest Releases from SIHH 2017
» Have questions about a particular timepiece, our availability or pricing? Ask Our Experts!
» Browse our collection of Swiss Timepieces