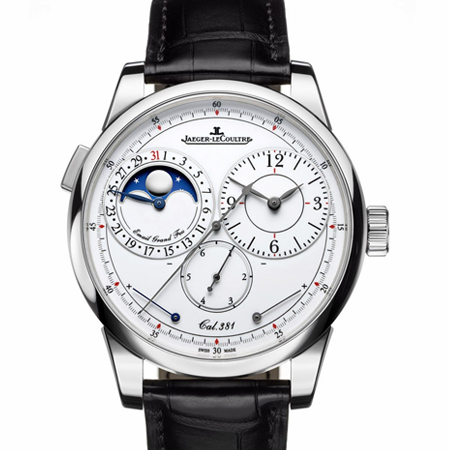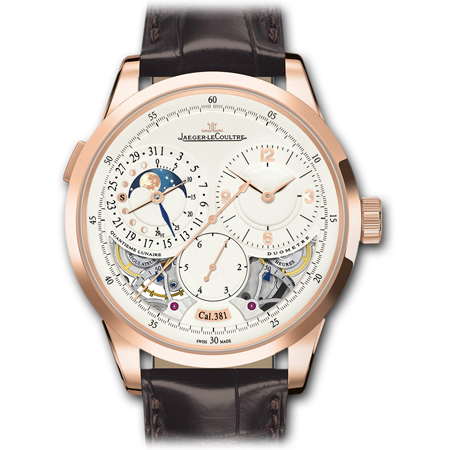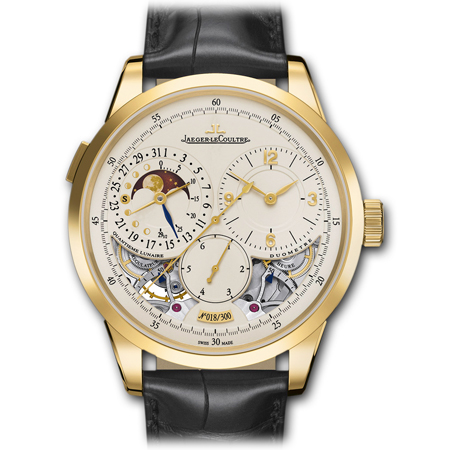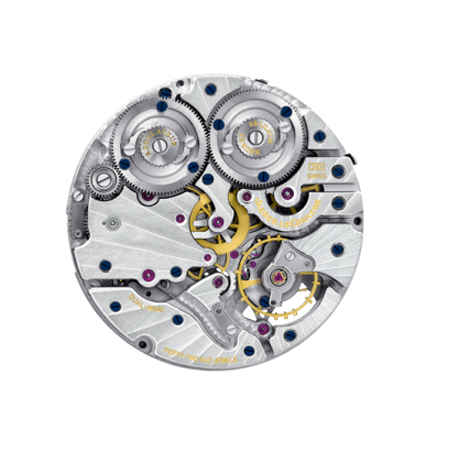 Duomètre à Quantième Lunaire
Jaeger LeCoultre
Jaeger LeCoultre's Duomètre à Quantième Lunaire men's watch is a marvel of modern watchmaking precision. Keeping with Jaeger LeCoultre's spirit of innovation, this men's timepiece features a modern day movement that defies traditional watchmaking concepts. By using a concept nicknamed Dual Wing, the Jaeger LeCoultre Calibre 381 utilizes two individual watch devices that have their own supply of power and are connected through one regulating mechanism.
Each device serves a unique purpose but work collaboratively to execute the watch's functions. One mechanism powers and indepently controls the functional displays while the other is responsible for timekeeping.
A jumping seconds hand can be found on the dial at six o'clock, allowing the Duomètre à Quantième Lunaire to record time to a 1/6 of a second. There are other desirable functions as well including moon phase and date dials at the nine o'clock position.
This men's watch is available in three versions:

60435E1: White gold case, black alligator strap
6042521: Pink gold case, brown alligator strap
6040420: Yellow gold case, black alligator strap
This timepiece was created in a limited series by Jaeger LeCoultre and is limited to 300 and 200 pieces, respectively. Please contact us to check availability.
Wixon Jewelers is an authorized dealer of Jaeger LeCoultre Watches. Model No: duometre-a-quantieme-lunaire