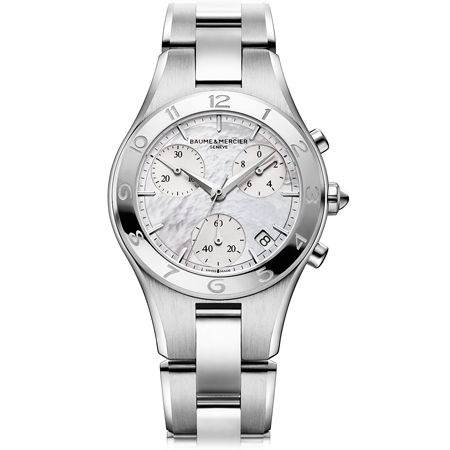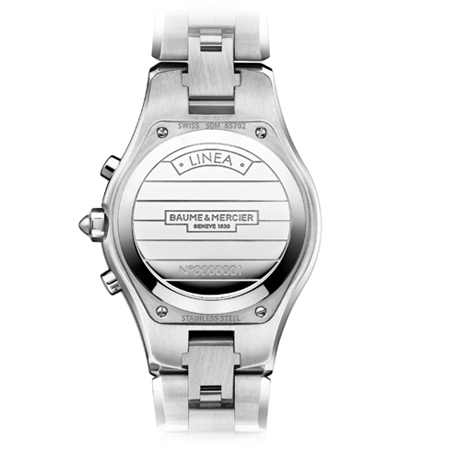 Linea 10012
Baume & Mercier
Baume & Mercier's collection of Linea watches is designed with the woman in mind. They took inspiration from ladies watches in the past that had a strong sense of femininity and added modern touches to create an elegant timepiece. The Linea is a timeless design that is accented by round and feminine lines. With the bracelet perfectly centered in the middle of the case, it accentuates the idea that a watch is for more than just telling time... it is an elegant piece of jewelry.
This watch has a unique feature for women who love to accessorize-- an interchangeable bracelet. This versatile function enables the wearer to change the entire look of the watch with ease, and without breaking a fingernail.
At the heart of the Linea 10012 is a quartz chronograph movement that is housed in its 32mm steel case. The unique mother-of-pearl dial features the tree chronograph dials as well as a date window. The Linea comes with two strap options-- the polished steel bracelet and a black calfskin strap.
Wixon Jewelers is an authorized dealer of Baume & Mercier Watches. Model No: 10012