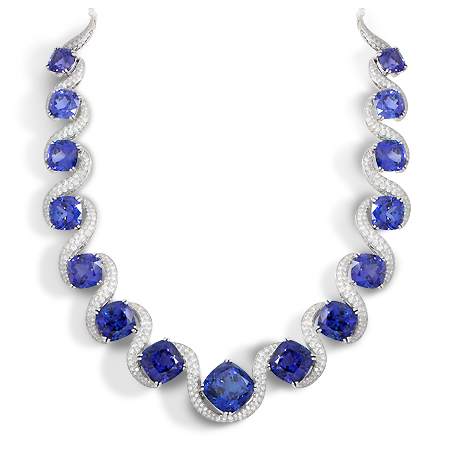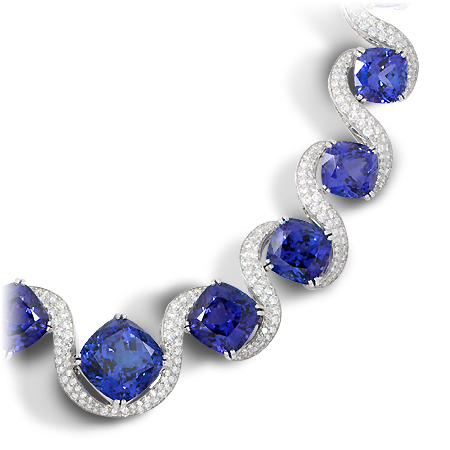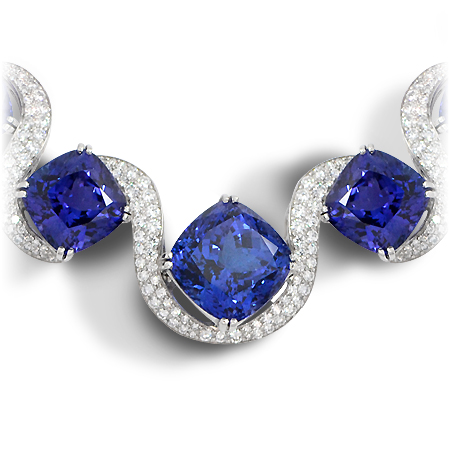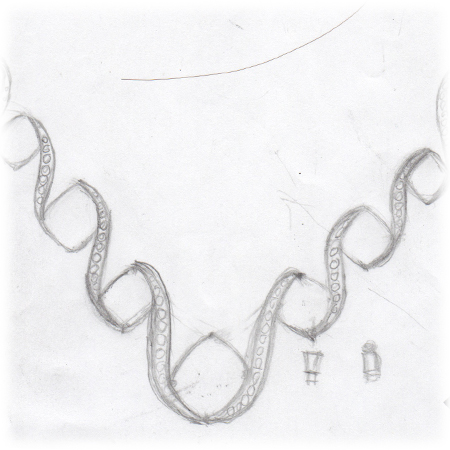 Tanzanite Collar Necklace
Wixon Custom
One of our most incredible creations to date, this Wixon Custom collar necklace is beyond exceptional in both quality and design. Crafted entirely in platinum, this piece features 15 perfectly matched cushion shaped Tanzanites equaling 137.64 carat total weight.
Even more rare is the fact that all 15 Tanzanites are from the same host gem, making them strikingly identical in their rich and royal purplish-blue color. Our goldsmith spent months working exclusively on this piece. The attention to detail is easy to see in the intricacies of the design and the flawless execution in setting 642 diamonds. This necklace is for those who truly appreciate beauty beyond measure!
Model No: 132835

Read about the process to craft this incredible necklace Here.