What Is Estate Jewelry?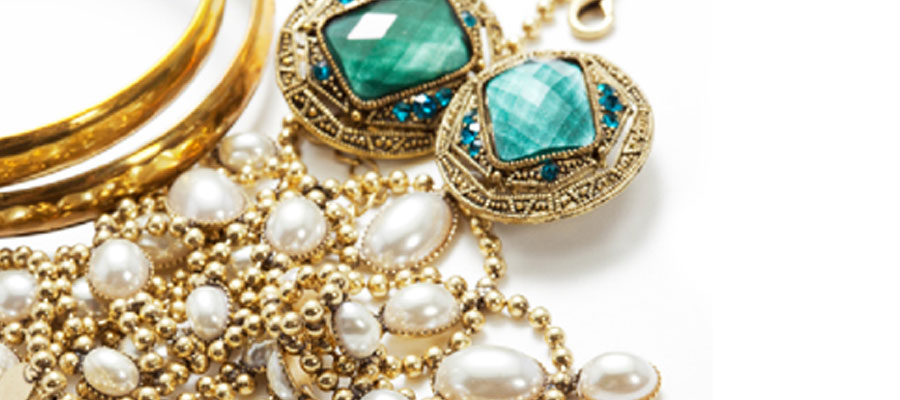 "I was browsing your website and came across the term 'Estate Jewelry'. What does this really mean?"
-Monique K. | Minneapolis, MN
Estate jewelry is a term used to describe previously owned jewelry. This jewelry is usually acquired from estates or jewelry that has been sold and is often antique or vintage in nature. Antique jewelry is jewelry that is 100 years old or older, while the term "vintage" includes many decades or eras. Each era has a different look or design; here are a few of my favorites.
VICTORIAN ERA
The early years of the Victorian period are described as romantic and sentimental by reflecting the youth, courtship and marriage of the young Queen, Victoria. Jewelry from the Victorian era also features nature inspired designs that are often etched into gold.  Lockets and brooches were popular everyday pieces of this era. This large turquoise brooch is my favorite piece from our Victorian Collection.  If you're not much of a brooch wearer, the piece can also be dropped from a chain to be worn as a large pendant. The size of the turquoise and diamonds makes quite the statement!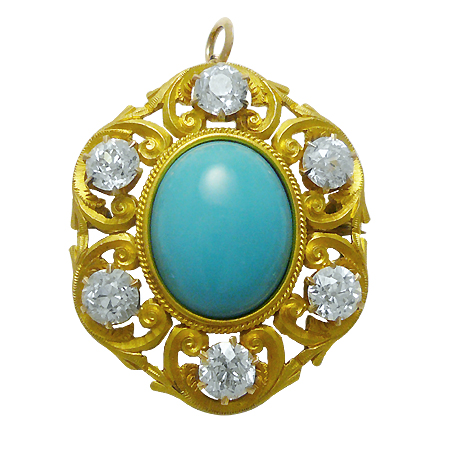 ART NOUVEAU ERA
The Art Nouveau movement was a short lived yet dramatically recognizable period. It produced some of the most sought-after collectibles in the world today. Art Nouveau jewelry features lines that are flowing, curving, rippling and dynamic. This cameo ring perfectly depicts the Art Nouveau period.  The peachy-pink color and soft free flowing lines makes this the perfect piece for the hopeless romantic.
ART DECO ERA
Art Deco Jewelry depicts the modern age. Designs are streamlined, geometric, symmetric, and highly stylized. Diamonds were very popular during this time and were often used with rubies, sapphires and emeralds. Cool and artsy, these hand carved green onyx and diamond earrings are nothing short of dramatic. Geometric symmetry combines with feminine laciness to play tribute to the Jazz Age of flappers and speakeasies.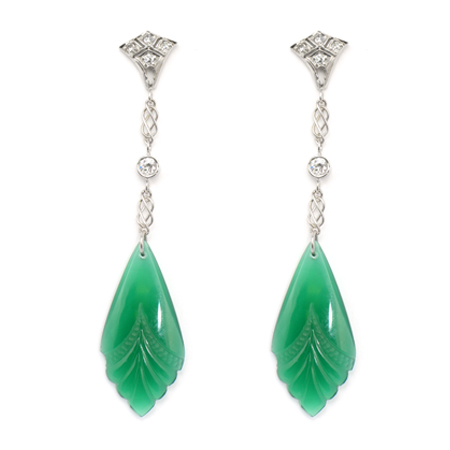 ---
---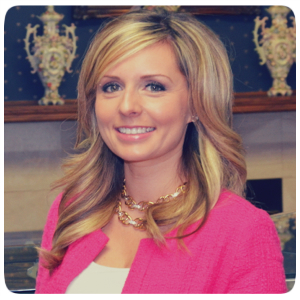 Amy shares her pearls of wisdom in her weekly column, Ask Amy. Her impeccable taste helps to select beautiful, current yet timeless looks for our clients in harmony with their own personal style. She believes that jewelry should have a story to tell about the person who wears it and is delighted to commemorate life's celebrations. If you have a question, just Ask Amy!